Geekery: Rogue One – Now with More Vader

This new Rogue One trailer also confirms that Jyn Erso is a total badass. Come take a look!
This has the ability to be the best Star Wars movie so far. No joke. The cast is strong, the creative team is good, and the whole thing is just gorgeous. Those sweeping shots that show just how big – and small – everything in this universe is are amazingly pretty. And it's the first Star Wars film not focused on a Skywalker or on making sure the elementary school set is going to love it (I liked Episode VII – but I think we're all ready for something with more depth for grown-ups)… leaves potential for a lot of plot possibilities.
Cast:
Felicity Jones as Jyn Erso – The squad's guide to the galactic underworld. She's a fighter that's been on her own since she was a teenager.
Diego Luna as Captain Cassian Andor – A battle-hardened, steadfast, and practical Rebel intelligence officer.
Donnie Yen as Chirrut Imwe – A blind warrior monk that uses the Force to overcome his lack of sight, but he's not a Jedi.
Wen Jiang as Baze Malbus – Close comrade of Chirrut that prefers a blaster over his friend's spirituality.
Alan Tudyk as K-2SO – A tough, tell it like it is security droid who is being described as "the antithesis of C-3PO."
Riz Ahmed as Bodhi Rook – The squad's hot headed lead pilot.
Ben Mendelsohn as Director Orson Krennic – He uses his Deathtroopers to snuff out the Rebel Alliance, and is trying to earn his way into the Emperor's inner circle.
Subscribe to our newsletter!
Get Tabletop, RPG & Pop Culture news delivered directly to your inbox.
Mads Mickelson as Galen Erso – He holds the secrets of the doomsday device everyone wants.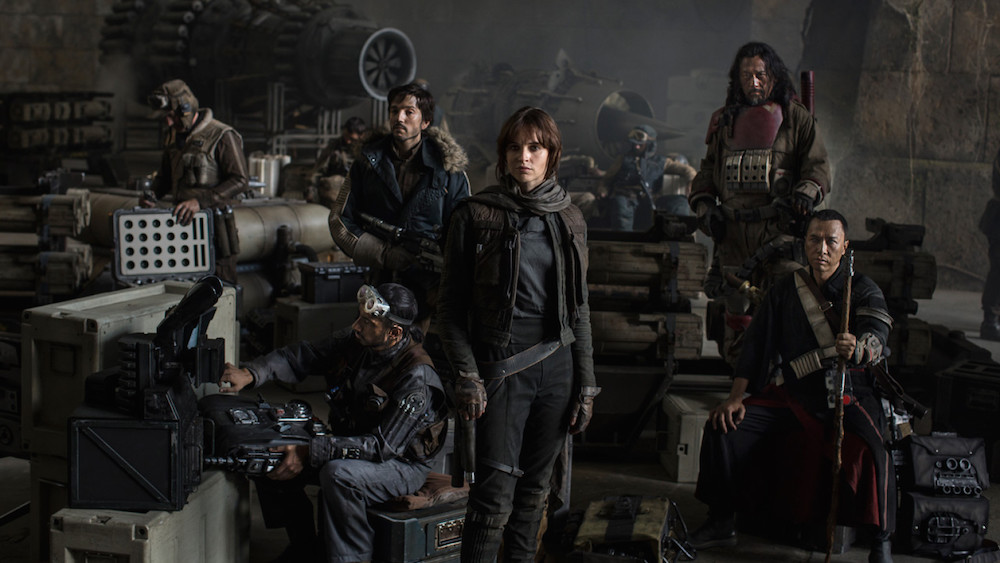 I've been disappointed at the theater a lot this year, hope this one lives up to its marketing and promise.
Rogue One: A Star Wars Story arrives in theaters December 16, 2016