The BoLS Crew gets a Demo game of DOOM from Fantasy Flight Games at GenCon 2016!
The Doom board game is BACK for another go! This game has been completely redesigned from the ground-up for a brand new experience and play style. If you're a fan of the Fast-paced shooter then you're going to want to check this game out:
We got a quick overview and "private" demo at GenCon 2016 before the full crowd of people showed up. It was the only time that entire weekend that I didn't feel like I needed to yell to talk to the person next to me… But let's talk about the game, shall we?!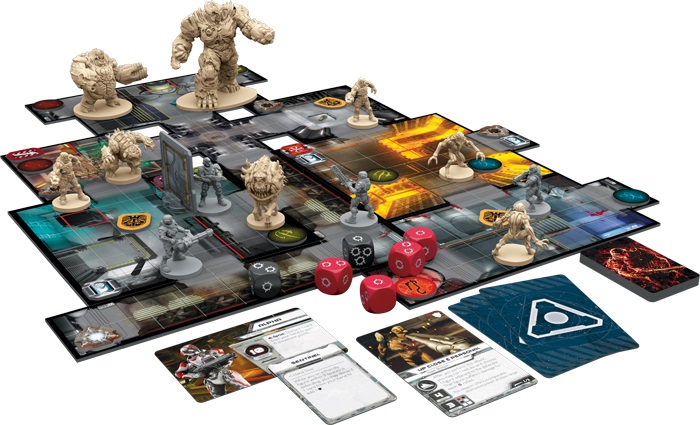 Doom: The Board Game is a fast-pace shoot'em up style game for 2-5 players. I say fast paced because of the 1-4 marine players has a pretty limited selection of options – it's pretty much move and/or shoot. There are some cards you can use to boost/buff your movement or attacks as well, but you're really trying to complete objectives. The 1 "invader" player is in control of all of the baddies and they probably have the hardest job of the lot. It's a very asymmetrical experience.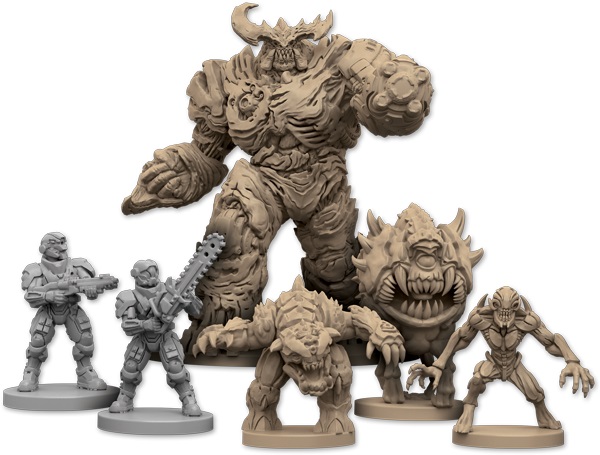 This game borrows a lot from Descent and Imperial Assault in terms of the board/tile ideas as well as the similar (but far from copy-cat) dice mechanics. Basically, if you've played either of those games and enjoyed them, then you'll probably like Doom as well! The game also has tons of missions and different objectives to keep things interesting.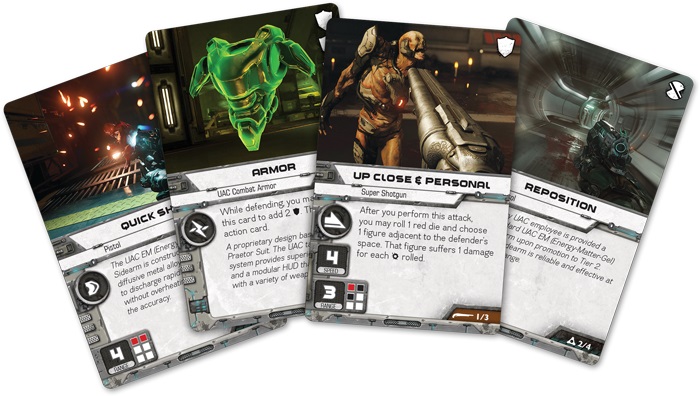 It's not an XP/level-up system like Descent or IA, either. Each player has their own marine and gear at the start of the game represented by different decks that you can customize along the way. Plus there are weapons and power-ups you can scavenge to make your marine even better! The Chainsaw is particularly deadly…and speaking of death -players also die, frequently. But when that happens they get to respawn back in – just like the PC game! It's a fast, brutal game and there will be death on both sides of the board for sure!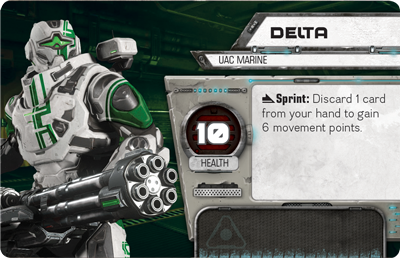 This is one of those games I'm excited to pick-up and play with my gaming group. I just got a taste at GenCon and now I want to dive in full blast. Keep an eye out for this one in Q4 later this year!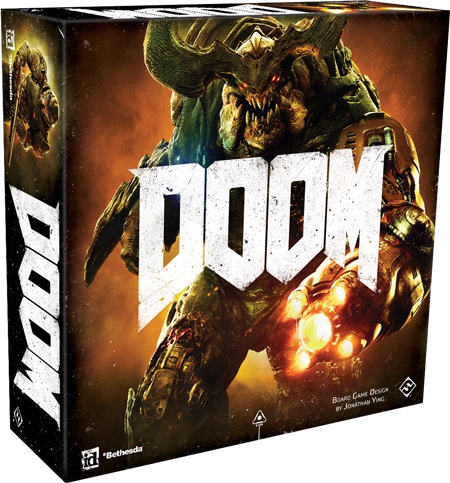 DOOM: The Board Game is a tactical combat game for two to five players, inspired by Bethesda's blockbuster video game. The asymmetrical gameplay pits one invader player and their arsenal of bloodthirsty demons against one to four elite marines, each equipped with a customizable deck of intimidating weapons and hardy armor, numerous lives, and the ability to Glory Kill weakened enemies within range. Every mission presents you with a unique map, specific rules, various items for retrieval, and objectives for both invaders and marines.

Whether you take on the role of the demonic invader or the continually respawning marines, you'll have to carefully plan out every move and use your specialized abilities to achieve your given objective and prevent your opponent from completing theirs. Descend into the hellish landscape of DOOM and join the epic struggle between demon and marine.
I need soldiers. I don't need anyone else, but soldiers!