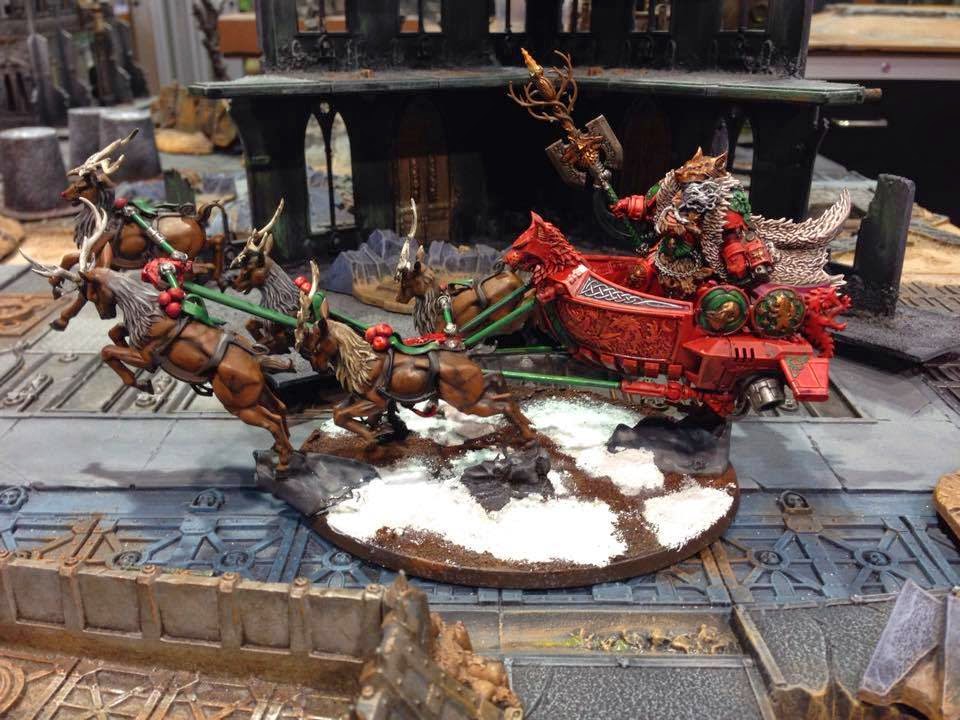 Games Workshop Announces some new Hobby Essentials…for Christmas?
I had to do a double take on my calendar because we ARE still in August aren't we? We haven't even had Halloween yet and already Games Workshop is prepping for the Holiday season. It seems like Christmas just keeps getting earlier and earlier…ah well. On with the announcement.
via Games Workshop (Warhammer 40,000 Facebook)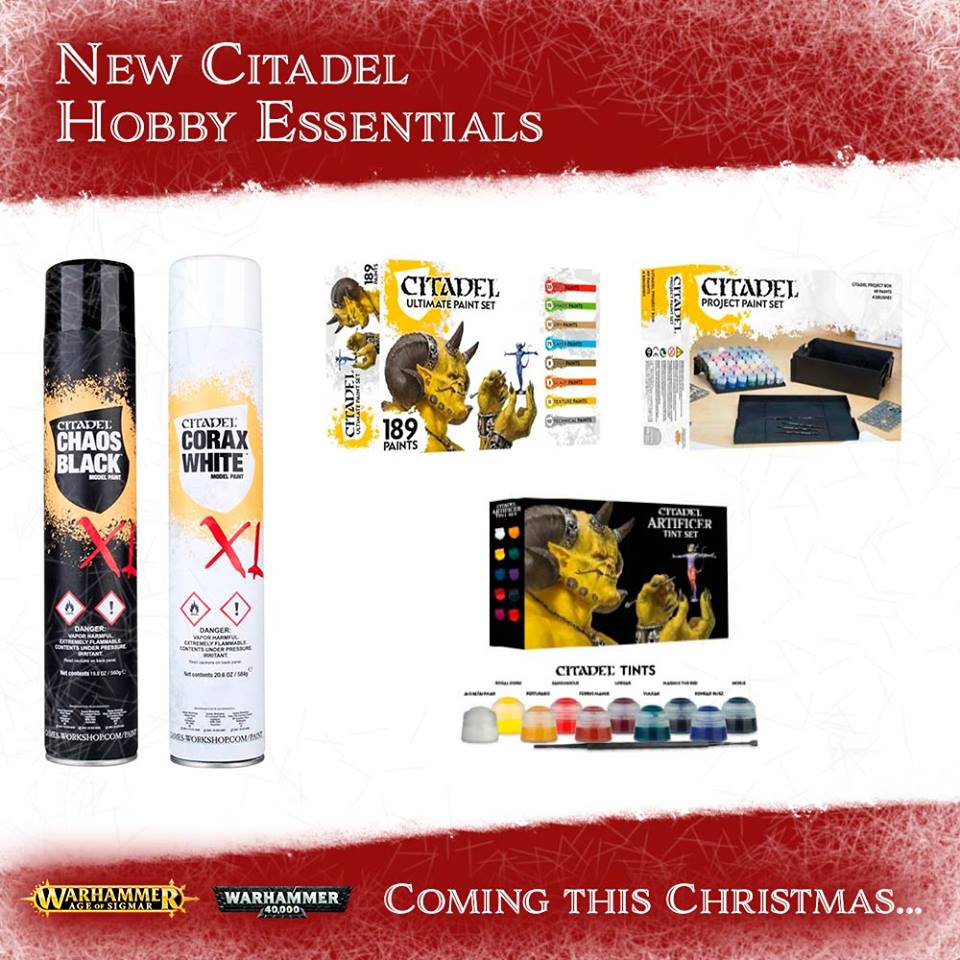 The festive season might be a good few months off yet, but here's an early peek at some great new hobby* products on the way this Christmas.
We'll have more on the exact content of all of these soon. Look out for them in stores soon.

*We're also going to have loads of new models and books, obviously.
Hey – at least it's confirmed that Games Workshop will "have loads of new models and books," so that's a plus! As much as I want to dog Games Workshop for starting their Christmas hype this early, I have to admit the Citadel paint line is in a pretty good spot. Come to think of it, my paints could use a refill…Blast! Their marketing IS working. Well played, GW. Well played.
Planning ahead for the Christmas season starts NOW…I think?