White Dwarf has returned in it's full sized format and copies are already getting into peoples hands. Come see what's in store this month!
Massive Spoiler warnings ahead! Some lucky gamer got their hands on a copy early. If you don't want to have the contents spoiled for you stop reading and don't follow the links below!
Seriously – Massive Spoiler Warning!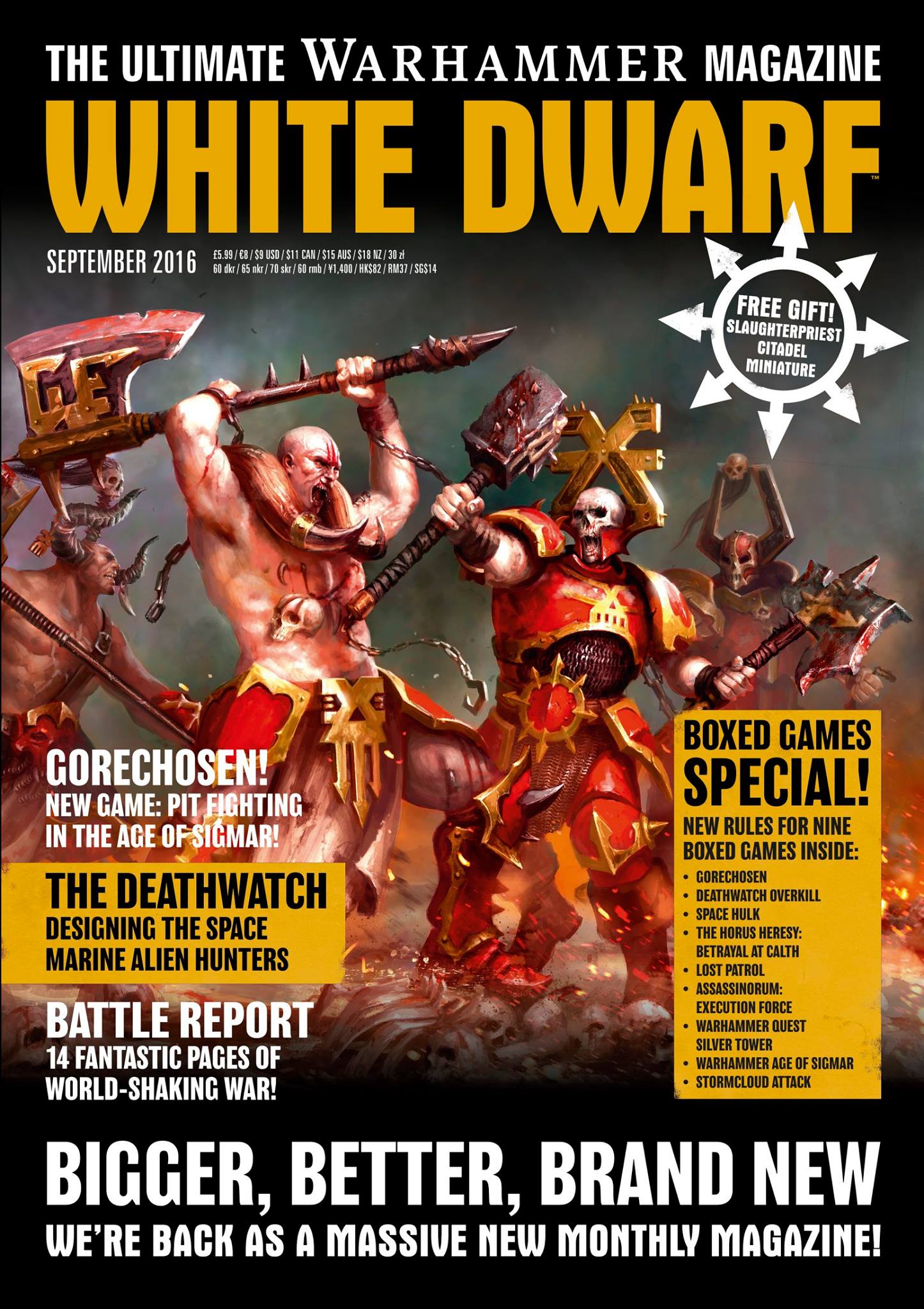 Last Chance…
.
.
.
Okay, here we go:
via BeardyHammer (Facebook)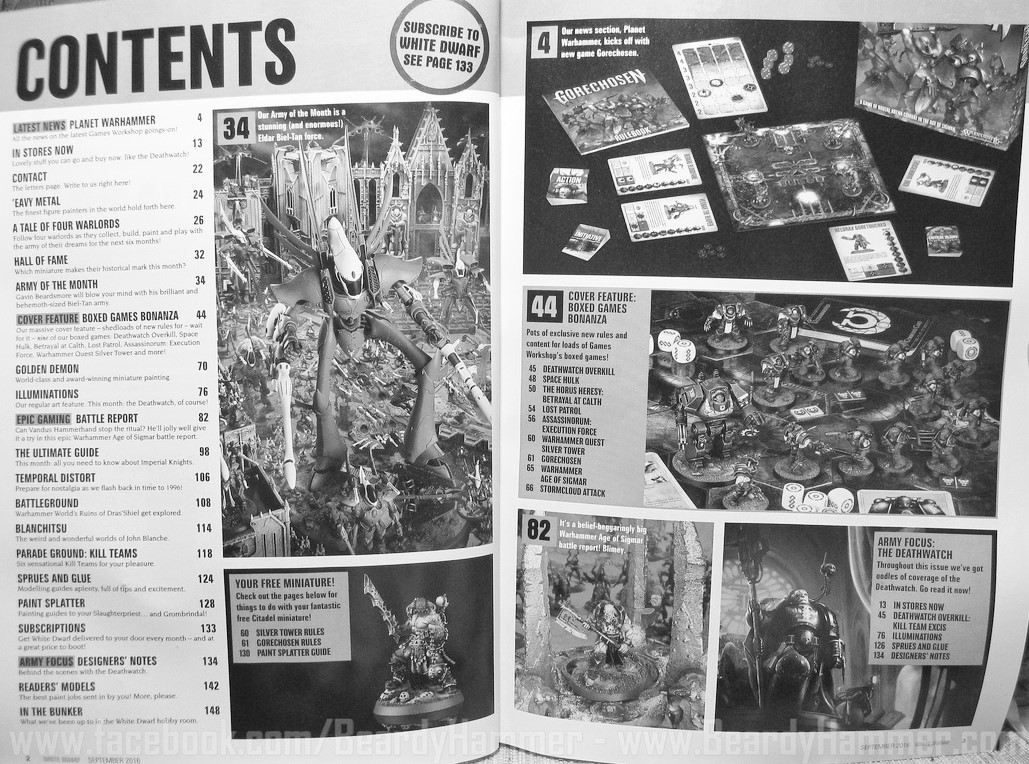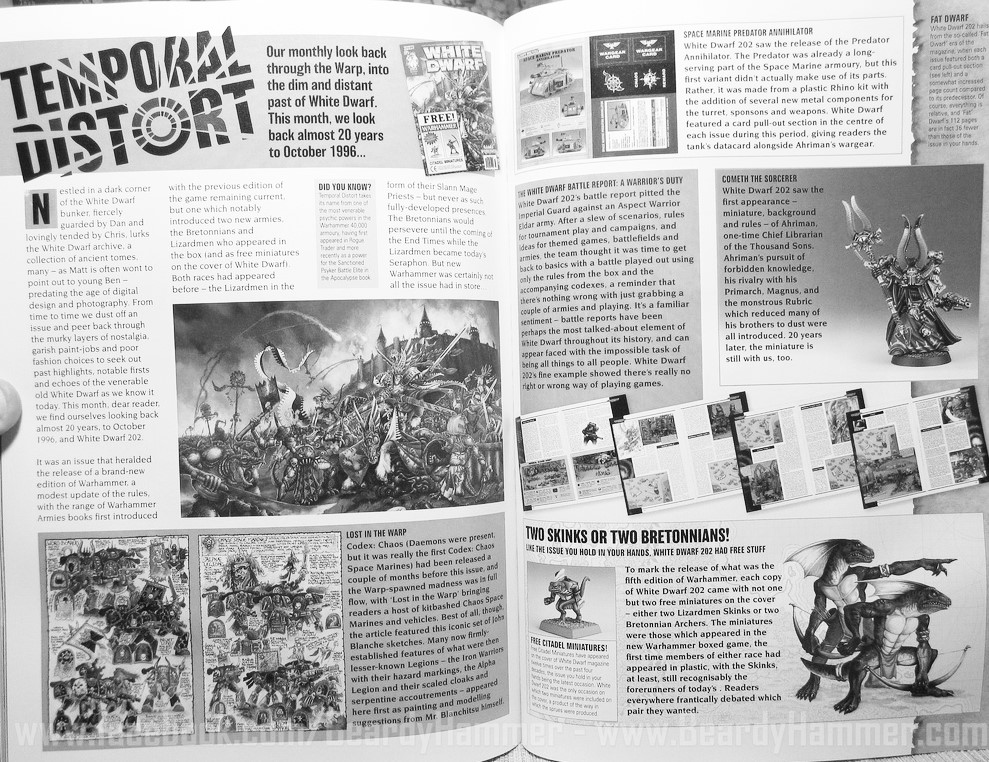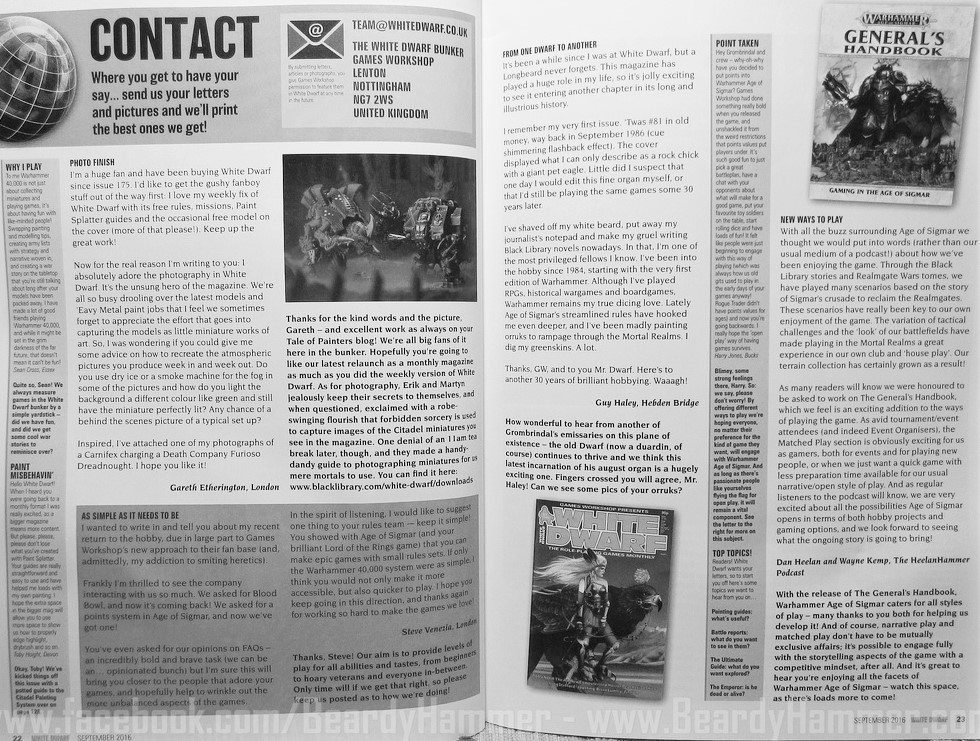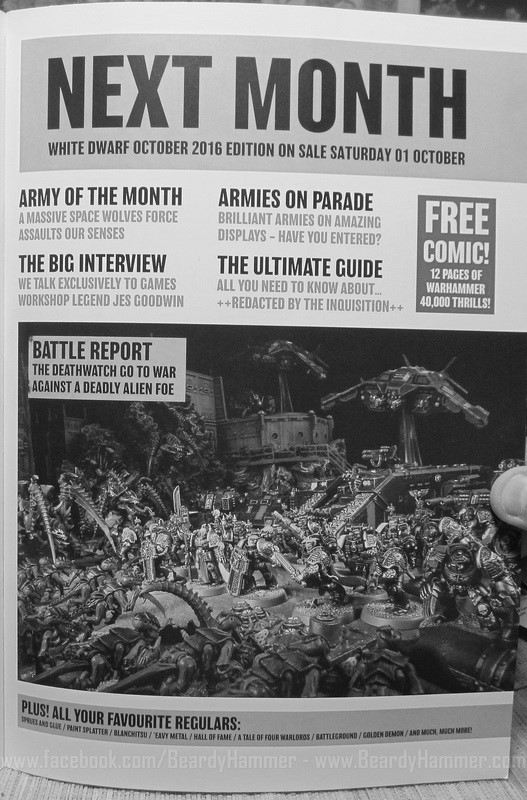 I'm sure you're thinking "that's it?" Well, if you'd like to see the rest of the pages, you'll have to visit them directly. BeardyHammer has a TON of pics for you to look through…
That said, the new White Dwarf does seem to have a bunch of really cool articles this month. The new "Contact" and "Temporal Distort" features are both interesting concepts and I hope to see more of those. There are also lots of carry-overs from past White Dwarf ideas and Warhammer Visions. I'm glad to see "Blanchitsu" return as well.
The new White Dwarf is packed with tons of pics ranging from full army spreads, to Golden Demon Features, to "Model Hall of Fame" spreads and even a basic "Sprues And Glue" section. It does feature a Battle Report as well as the "Four Warlords" collecting/campaign feature. For $9 this seems like a pretty amazing deal – especially once you factor in price of a Slaughter Priest.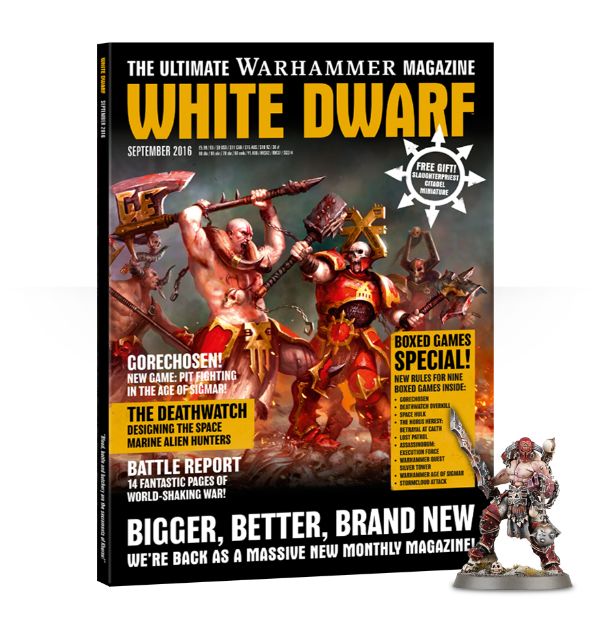 You may want to pre-order it to ensure you get your hands on that Slaughter Priest…