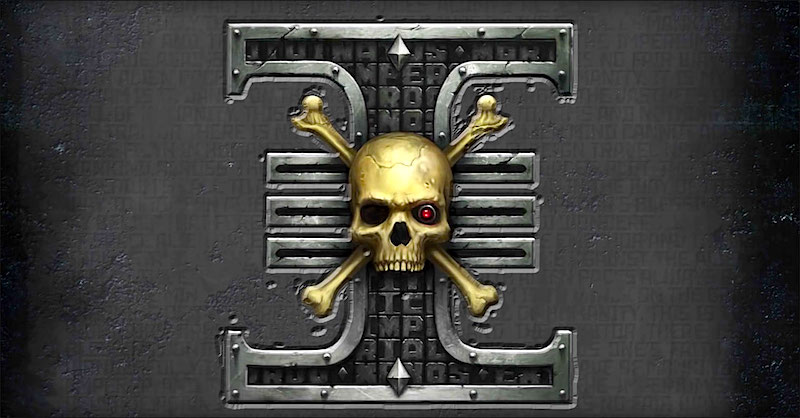 Games Workshop has put out a call to the void – The Deathwatch needs your (rules) help!
via Games Workshop (Warhammer 40000 Facebook)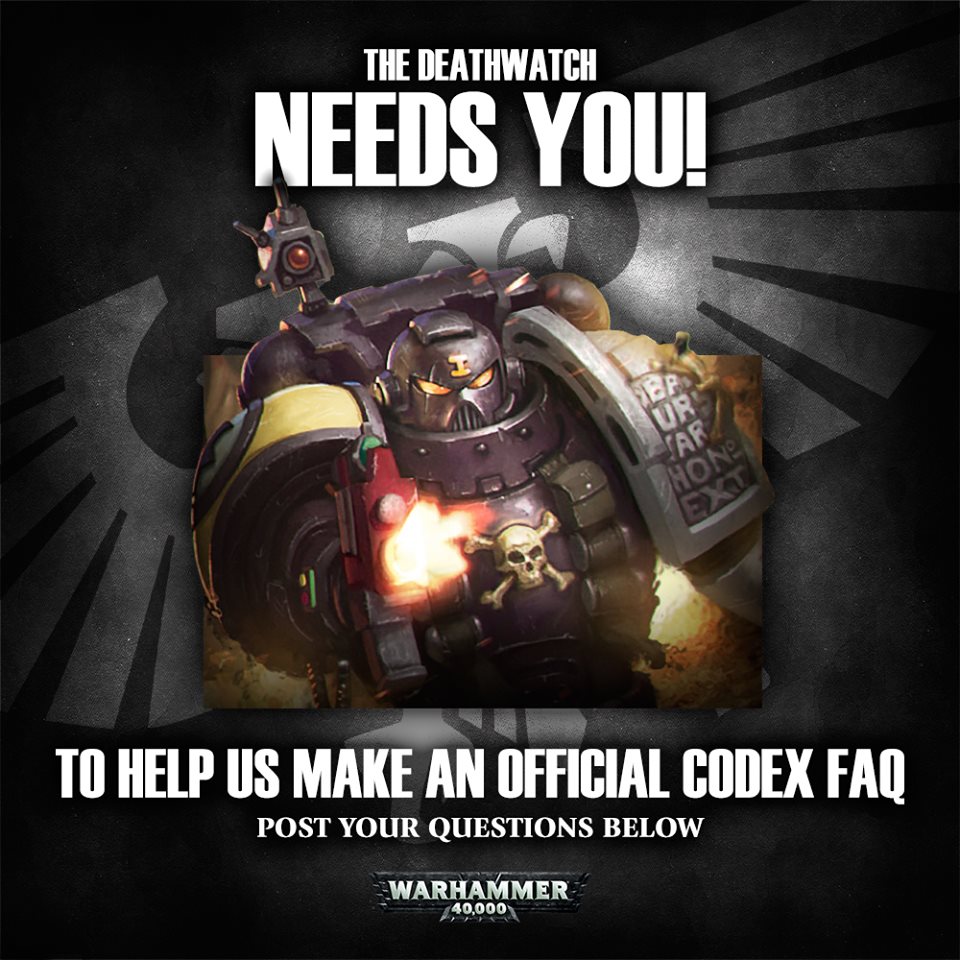 "You've had the codex for a few days now, and you might have a few questions. The Deathwatch is a very distinctive army, with units composed in unique ways and with access to more kit than usual. If there's anything that you're unsure about, post your questions below, and we'll send them on to our rules guys.

We'll be sure to post up the Draft FAQ before it's official too, so you can all give us your thoughts before any new rules are made official.

Thanks in advance for your help, Watch Brothers"
That's right, just like the previous FAQ cattle-call Game Workshop is asking for your help again. If you have questions about the codex they are ready for your feedback. While we here at BoLS appreciate you posting your questions in our comments section, if you really want those answered be sure you go to The Warhammer 40,000 Facebook Page and post your questions there!
My Question would be, "As a Blood Angels Player – why did the Deathwatch take all of our Frag Cannons and when are they returning them?!"