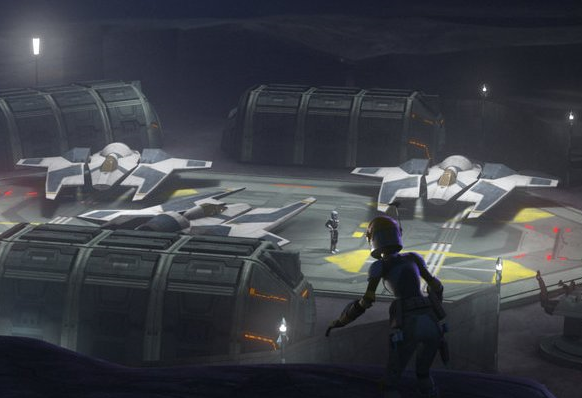 X-wing pilots, we preview the Mandalorian Concord Dawn Protectorate Fang Fighter! Podcast XXVIII is here.
Fantasy Flight Games continue to dole out Wave 9 information, and this week focuses on the first legitimate interceptor class fighter for the Scum faction. It encourages highly aggressive (suicidal?) play by excelling at point blank engagements.
We also deliver our regular goodness in the form of ship and card spotlights, and beginner and advanced tips!
[00:00:00] Intros
[00:04:20] Mandalorian Concord Dawn Protectorate Fang Fighter Preview
[00:37:22] A-Wing Ship Spotlight
[01:03:55] Upgrade Cards Spotlight: Wired/Zuckuss, Intimidation, Proton Bombs
[01:18:10] Beginner and Advanced Tips
Hosts:
Ryan Farmer
Dee Yun
Dallas Parker

Episode Archives
Mynock Squadron Facebook group
Direman webcomics
Fly Better! And hit us with your comments below.