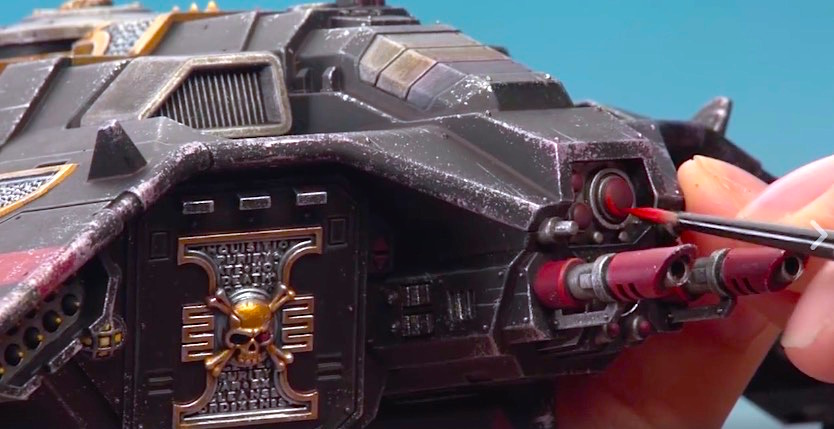 Learn to paint up the sinister Corvus Blackstar – the GW WAY with Duncan! Break out your brushes and follow along.
"The latest full-length painting tutorial from Warhammer TV focuses on the new Deathwatch gunship, the Corvus Blackstar:"
I have to say that GW is really doing a good job with these painting tutorial videos. Its a great introduction for beginners and hits technical skills such as drybrushing, decals and masking as they go through them.  Looking good GW.
~That was a really thorough one – great job GW!