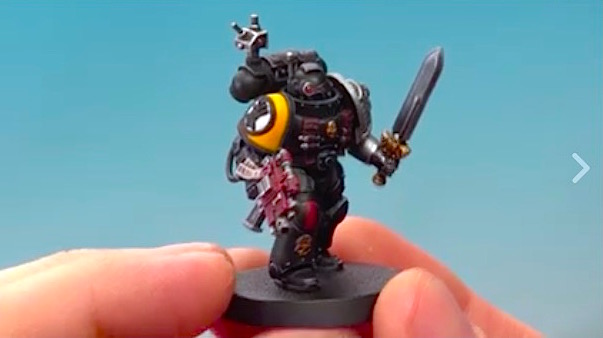 Learn to paint up the xenos-killing Deathwatch Veterans – the GW WAY with Duncan! Break out your brushes and follow along.
"We get it, painting black armour can be tricky.
Luckily, our own Deathwatch Veteran Duncan is on hand to help…"
I have to say that GW is really doing a good job with these painting tutorial videos. Its a great introduction for beginners and hits technical skills such as drybrushing, decals and masking as they go through them.  Looking good GW.
~That was a really thorough one – great job GW!