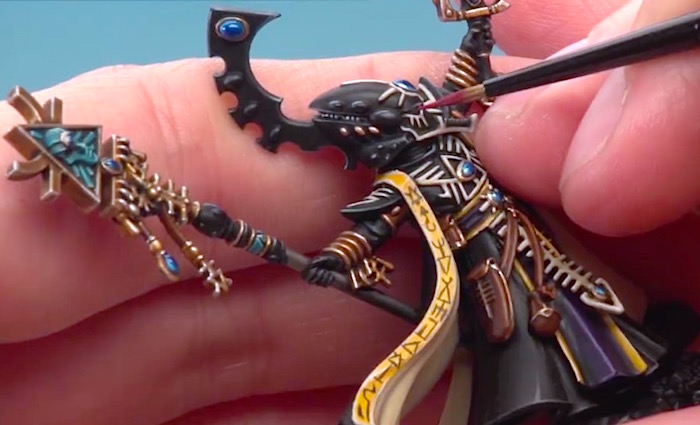 Learn to paint up the foul Eldar xenos – the GW WAY with Duncan! Break out your brushes and follow along.
The Eldrad Ulthran model included in the Death Masque game is one of the most intricate, dynamic and detailed characters we've ever made.

To help you make the most of it, Warhammer TV is on hand with a helpful painting video.
Awesome Harlequin painting video?
Check.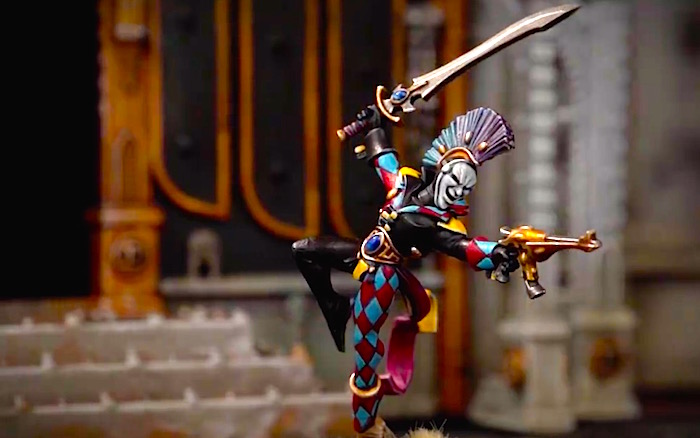 I have to say that GW is really doing a good job with these painting tutorial videos. Its a great introduction for beginners and hits technical skills such as drybrushing, decals and masking as they go through them.  Looking good GW.
~Eldrad is so nice looking! – great job GW!