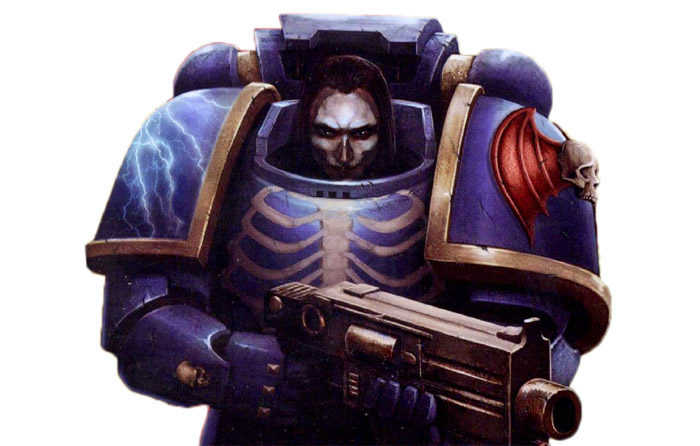 Learn to paint up the criminal Night Lords – the GW WAY with Duncan! Break out your brushes and follow along.
Today, Duncan shows us how to paint the midnight armour of the Night Lords:

To help you make the most of it, Warhammer TV is on hand with a helpful painting video.
Today's painting tip from Warhammer TV: how to get an awesome lightning effect on Night Lords armour.
I have to say that GW is really doing a good job with these painting tutorial videos. Its a great introduction for beginners and hits technical skills such as drybrushing, decals and masking as they go through them.  Looking good GW.
~Everyone loves painting up cold blooded killers! – great job GW!