Bring one of the most iconic beasts of fantasy into your games with this new player companion.
This new volume includes some awesome new dragon related feats and archetypes; along with some great new rules for drake companions and alternate bloodlines. If you're a fighter you'll really want to check out the Dragonheir Scion. A great overall book to add to your collection – pick up your copy today!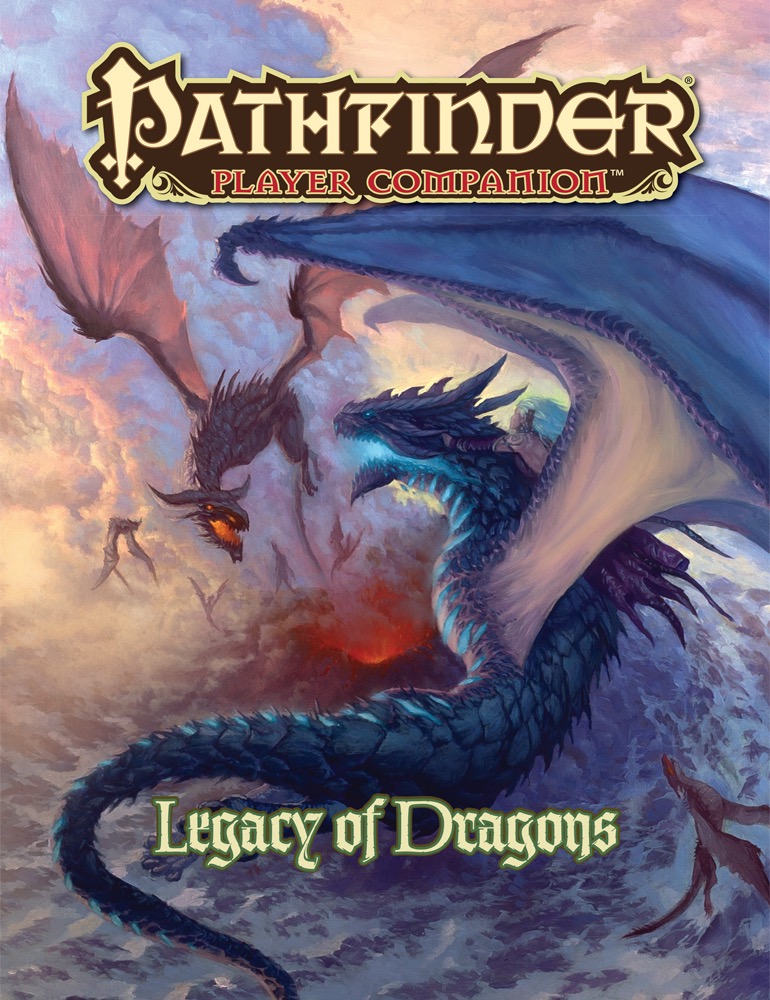 The Power of Dragons Is Yours

Few creatures inspire greater awe than dragons, and Pathfinder Player Companion: Legacy of Dragons dives into the ripples left in these mighty creatures' wake. Whether they help or harm, dragons make a lasting impression, from the legends and philosophies they inspire to the bloodlines they foster.

Inside this book you'll find:

New archetypes ranging from the dragonheir scion to the wyrmwitch, allowing players to access draconic appearances as well as lore, powers, and spells.
Ways for characters to enlist drakes and lesser dragons to serve as allies, improved familiars, and even flying mounts.
New draconic bloodlines for bloodragers and sorcerers, allowing eldritch abilities based on esoteric, imperial, outer, and primal dragons.

This Pathfinder Player Companion is intended for use with the Pathfinder Roleplaying Game, but can be easily incorporated into any fantasy world.
Are you ready to go the way of the dragon?