Tabletop Crowdfunding Round-Up August 15th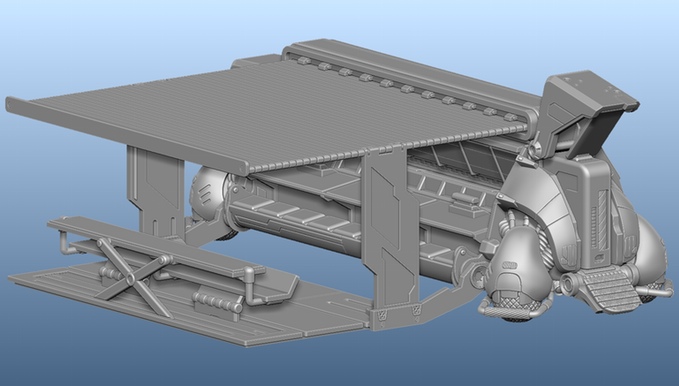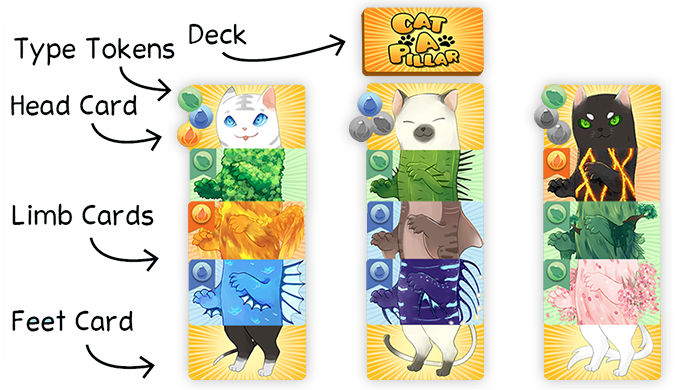 Hostage situations, pizza from the future, and adorable "cat-a-pillars"- Come check out the tabletop Kickstarters ending this week!
Today's round-up is a bit lighter than usual, but hopefully you'll find something you like!
Let's start with an adorable cat game that looks like it would be fun for the whole family. Cat-A-Pillar is a light strategy game for up to 6 players by a team of budding game designers fresh out of university. Players construct increasingly long cats by adding limbs of various elemental types. There are three elements that follow rock-paper-scissors-style strengths and weaknesses of Water-Fire-Grass. You can steal limbs from other players depending on your cat's primary elemental type, but be aware that doing so may change the elemental type of that cat and your own. You can also acquire Catastrophe cards to gain an edge over your opponents. You can buy a copy of Cat-A-Pillar for $25.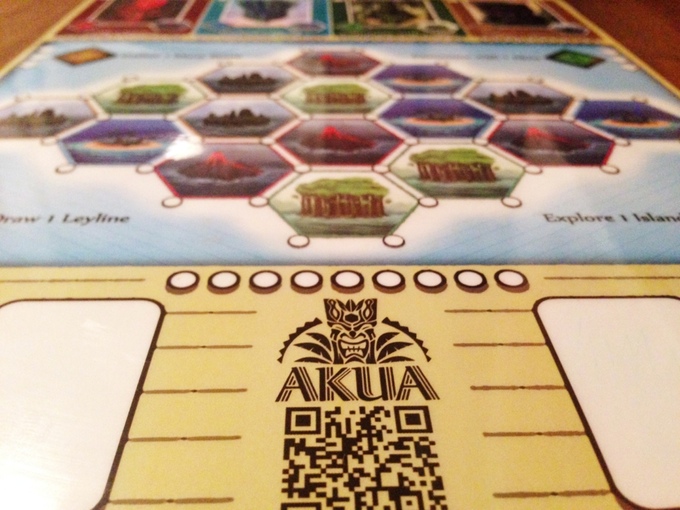 On the subject of light strategy games, Small Box Games has returned to Kickstarter to fund AKUA, their latest game. Like most of the games Small Box Games produces, AKUA has very few components, and consists only of a plastic game board with the rules printed on the back. The game supports up to 4 players, who compete to earn the most points by communing with the Akua, exploring islands, creating leylines, and gathering mana stones. In game terms, this means each player can choose one of four actions every turn, each of which allow the player to draw or mark spaces on the board with a dry erase marker. The minimal use of components makes AKUA highly portable and extremely cheap, with a copy of the game costing a mere $10.
Antenocitis is back on Kickstarter with another piece of awesome sci-fi terrain designed specifically for Infinity. This time around we have a futuristic food truck called Fast Panda Pizza. When the awning and seating area are extended, the model will measure 204mm long, 165mm wide, and 78mm tall. There's still some slots left for the January pledge level, which will cost you £60/$78. Be aware that this does NOT include the awning and dining area, which require you to add an additional £15 to your pledge.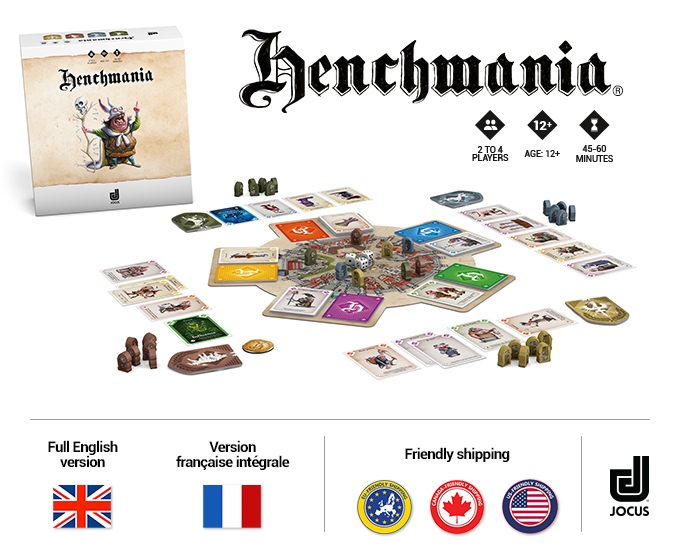 Henchmania is a worker placement strategy game where up to four players compete to gain the King of Montfleury's favor and be appointed the new Bailiff. In each turn, players send their henchmen around the five districts of Montfleury. Each district has a unique deck of cards that players draw from each time they send a henchman there. Players then have a chance to play their cards to gain Prestige or disrupt their opponent's strategies. The game lasts four rounds, or until someone reaches 30 Prestige. The standard edition of Henchmania costs €29/$32, with a deluxe version available for €45/$49 that includes custom meeples and adds a 5th player.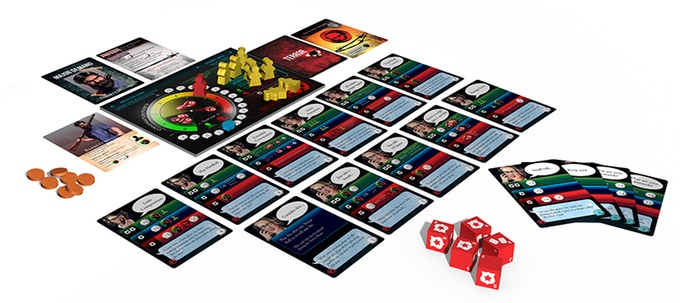 Crime Wave is a standalone expansion to Van Ryder Games' solitaire board game, Hostage Negotiator. In each of the game's scenarios, the player will need to defuse a volatile hostage situation by capturing or killing the hostage taker and rescuing as many hostages as possible. Each turn starts with a card-driven conversation with the hostage taker. Depending on how the event is resolved, the player will then get to spend Conversation Points to buy new cards to use in future negotiations. Each turn ends with a Terror Event, which can result in future negotiations becoming more complicated or the death of hostages. The $35 pledge gets you the Crime Wave standalone expansion, with several higher pledge levels that allow you to get previous Hostage Negotiator sets.
Subscribe to our newsletter!
Get Tabletop, RPG & Pop Culture news delivered directly to your inbox.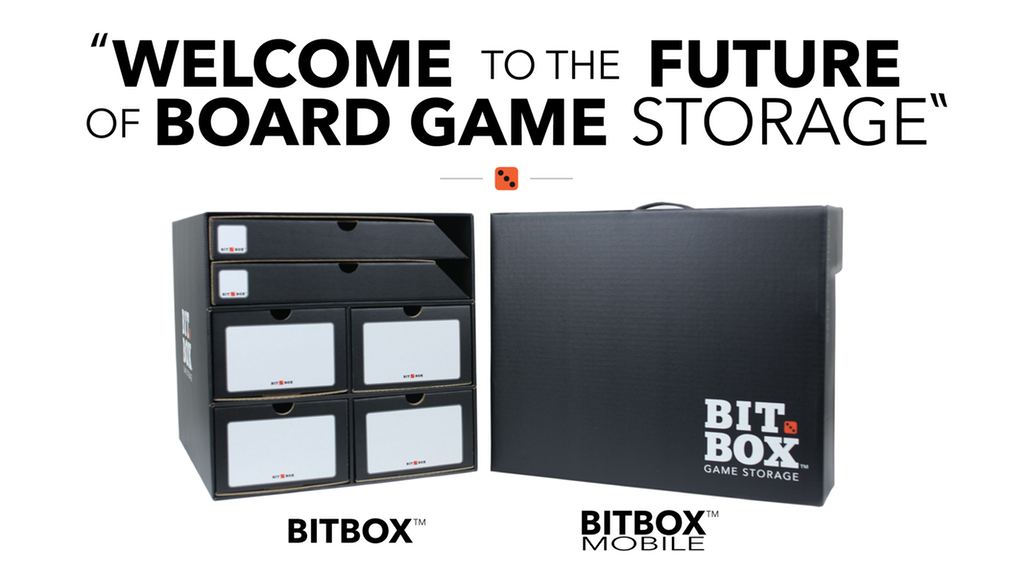 Finally we come to BITBOX, a new solution to storing and transporting the ridiculous number of board games you may own. The BITBOX comes in two versions, the BITBOX and BITBOX Mobile. The basic BITBOX hopes to solve any storage issues you may have on your gaming shelf, and can hold components for about a dozen games and their boards. The Mobile version does much the same thing, allowing you to conveniently transport 3-8 board games sans boxes. The campaign has a ton of pledge levels based on how many BITBOXES you want, with a single BITBOX or BITBOX Mobile setting you back $25 or $29 respectively.
Which of these campaigns are you interested in?