Tabletop Crowdfunding Round-Up – August 22nd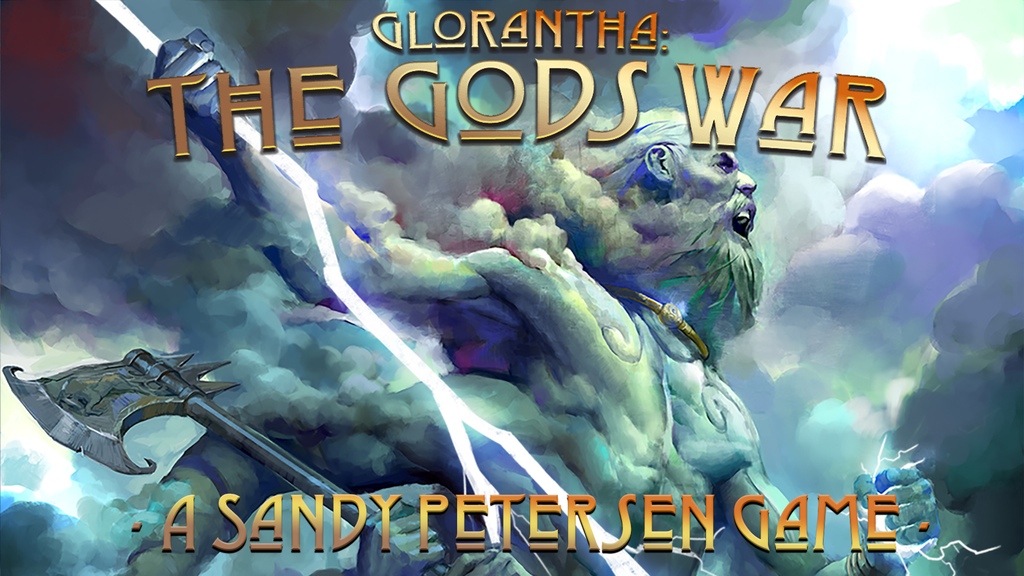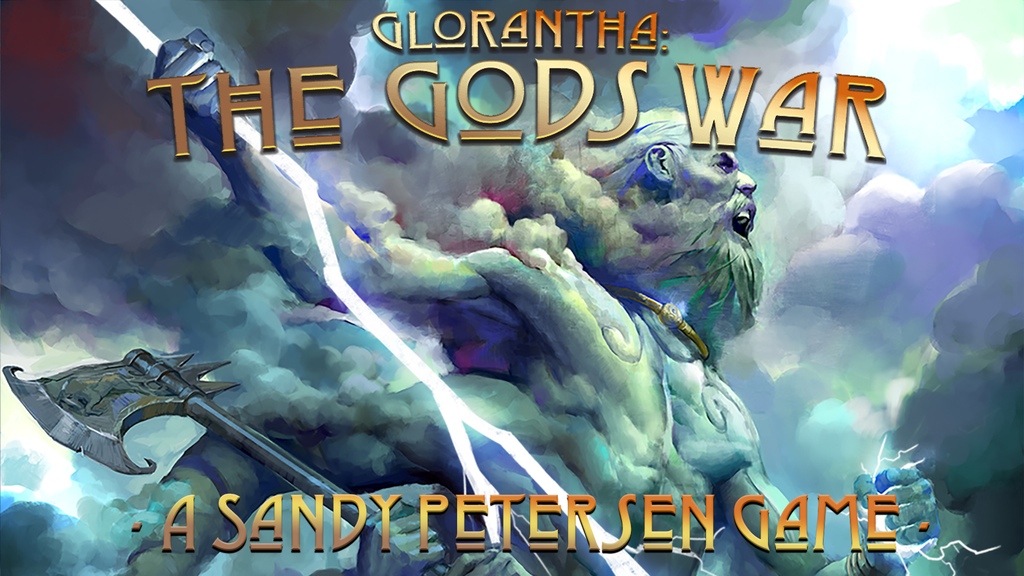 Warring Gods, B-17s, and hex-based wargames- Come check out this week's Kickstarter board game highlights!
Another week, another batch of cool board and card games on Kickstarter. A few of these will be ending in the next few days, so check them out while you can!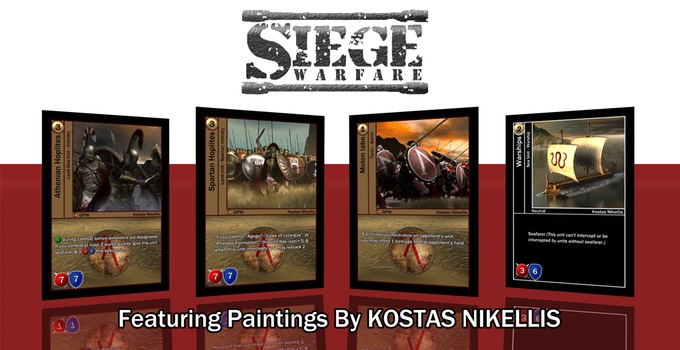 Iron Maul Entertainment is back on Kickstarter with a new version of their Siege Warfare series of historical card games. As the name implies, this latest round of preconstructed decks focus on the Greco-Persian Wars, particularly the Battle of Thermopylae. Besides the setting change, this new version of the game also adds new mechanics like naval warfare. Up to 6 players take turns building their economy, raising an army, and launching attacks against their enemies as either the Greek alliance or Persian Empire. You can get all 4 of the Greco-Persian decks, plus some Kickstarter exclusive promo cards, for $63. The $150 pledge includes that plus all 6 decks from their previous American Civil War card game.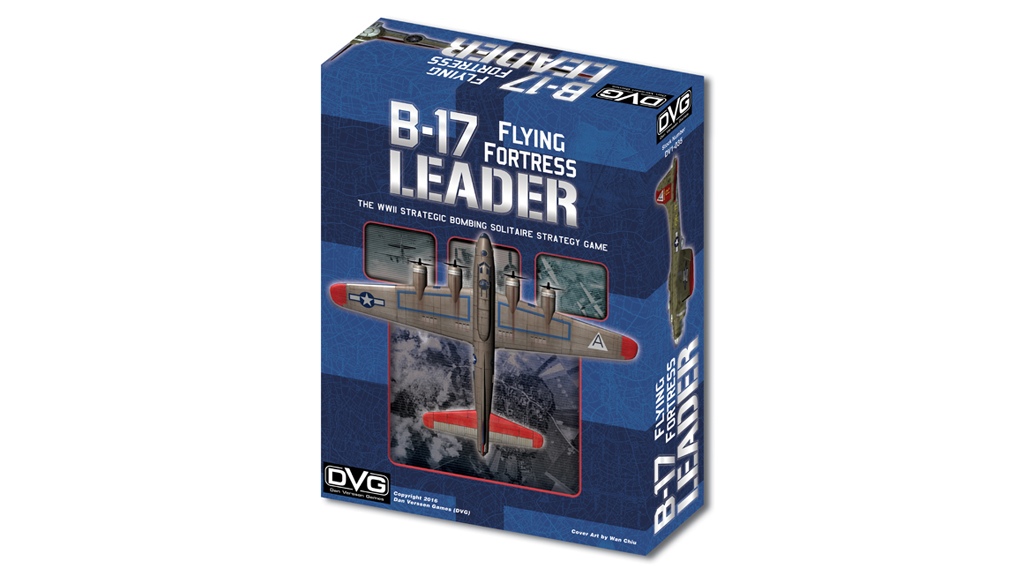 B-17 is the latest version of DVG's series of Air Leader solitaire wargames. This new game places you in command of the Mighty 8th Air Force during WWII in a persistent campaign that has you send your bomber groups out on dangerous missions against key German targets. The game is played at both the mission and strategic levels as you create new bomber and fighter groups, repair and resupply existing groups, upgrade your technology, and finally put your men and machines to the ultimate test against German forces in missions that can be played through in around 20 minutes. You can buy the complete game and all stretch goals for $75, and for $110 you can get a version that upgrades all the fighter and bomber tokens to plastic miniatures.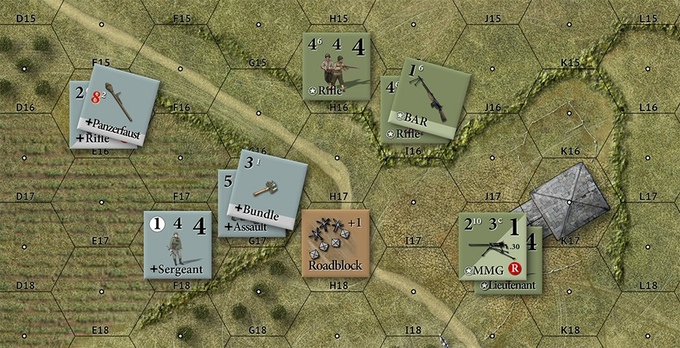 On the subject of WWII wargames, the Old School Tactical series of hex-based WWII games is back with a new edition that focuses on the Western Front during the final two years of the war. Two players can recreate various WWII battles between American and German forces on hex boards with tiles representing infantry, armored vehicles, and artillery, many of which are brand new to the series. The full game will cost you $70, with an $85 deluxe edition available and a few other higher tier pledges that include the previous Eastern Front game.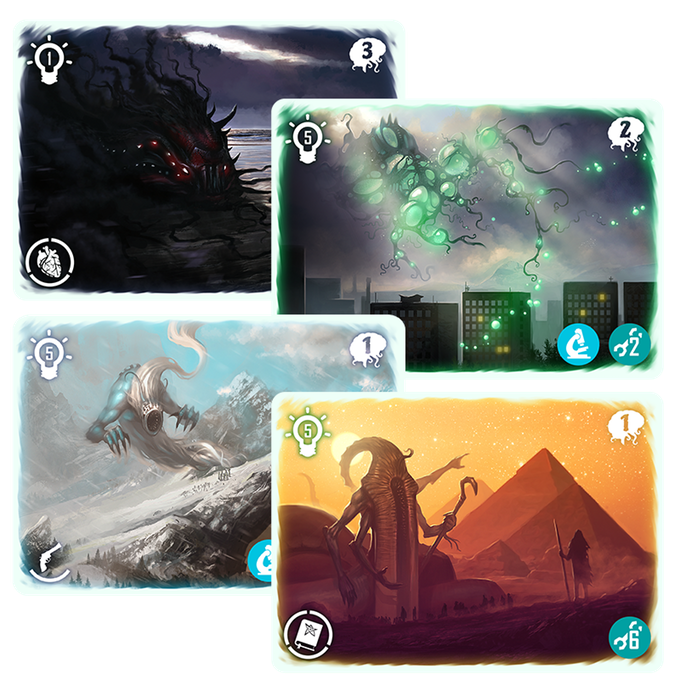 An experiment has gone horribly wrong and opened portals to hostile dimensions. Now, up to 5 players must work together as scientists at the Hadron Collider to close these portals before the nasty creatures in them pour into our reality. This expansion to Board&Dice Publishing's Multiuniversum game focuses on the Lovecraftian Elder Gods, and fittingly enough, adds a new Insanity mechanic that makes everyone's job even more difficult. You can grab this new expansion for $9, with a $21 pledge that includes the base game as well.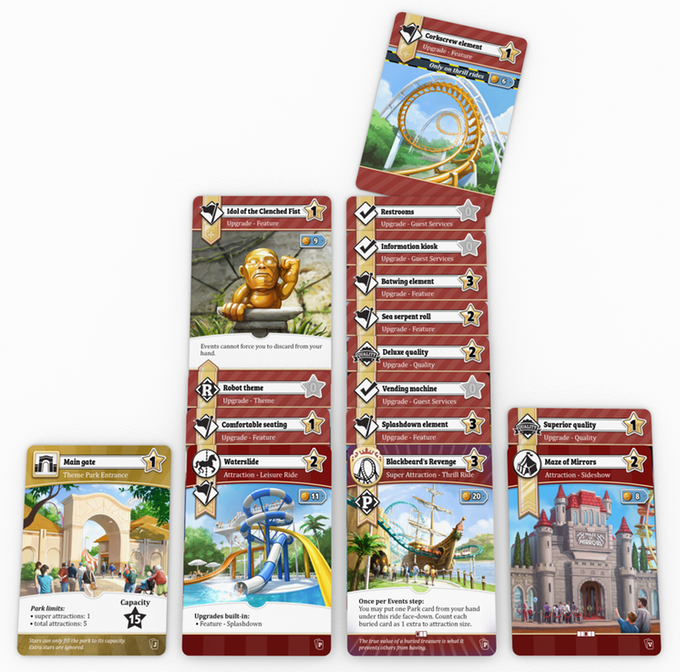 Unfair is a competitive theme park-building game for up to 4 players. Each player competes to build the most impressive theme park across 8 rounds. Choose attractions from many different themes like Pirates or Vampires, each with their own specialties to attract park goers. Complete secret blueprints and build super attractions for extra points. Things won't be as easy as just building the best rides however, as your competitors can attempt to sabotage your attractions and affect public perception towards your park. The final four rounds also introduce negative random events that everyone will need to overcome to ensure their theme park comes out on top. The pledge levels for Unfair are very simple, with one copy of the game costing $49 and two copies for $94.
Subscribe to our newsletter!
Get Tabletop, RPG & Pop Culture news delivered directly to your inbox.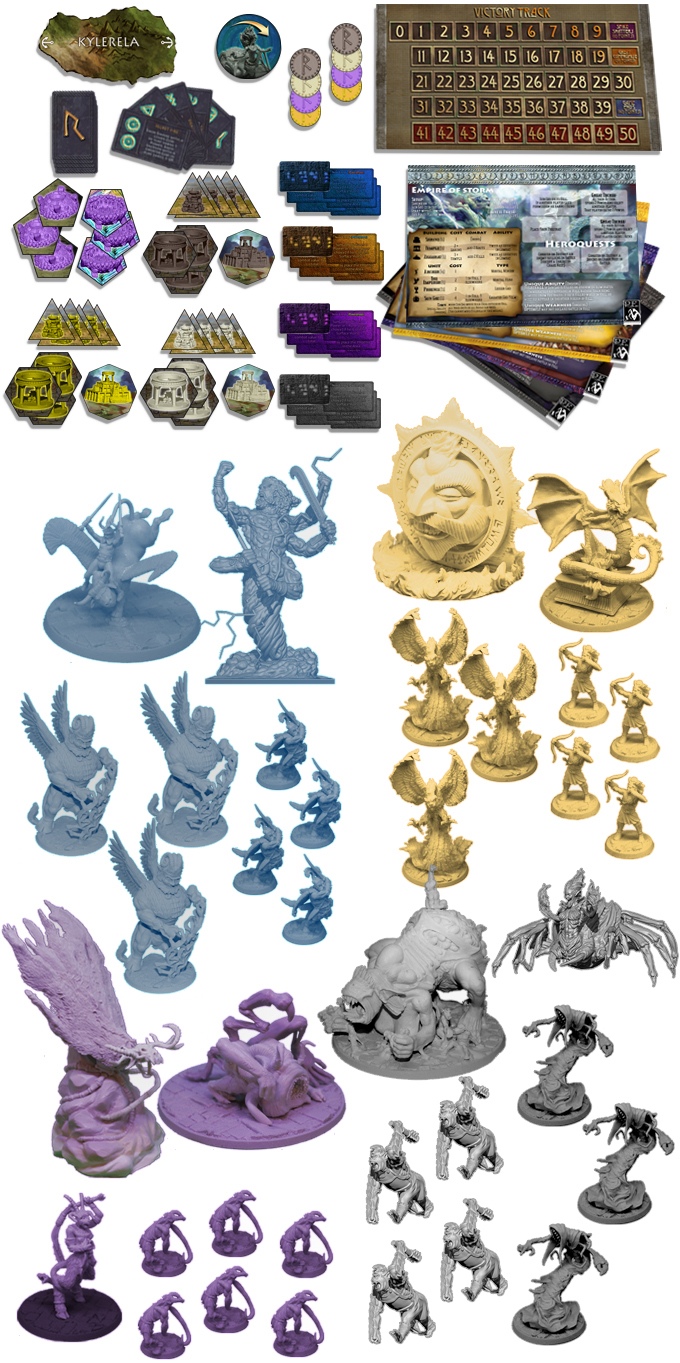 Finally we come to The Gods War, a new board game set in the Glorantha universe and the latest game by Sandy Petersen. The Gods War is an asymmetrical strategy board game where up to 5 players take control of various elemental factions in a world on the brink of destruction. As with many of Petersen's previous games, one of the biggest highlights of The Gods War are the dozens of awesome miniatures representing the various minions and deities at each faction's disposal. The base game and all applicable stretch goals will set you back $125, with increasingly insane pledges available for the truly devoted.
Which of these campaigns caught your attention?