Tabletop Crowdfunding Round-Up August 2nd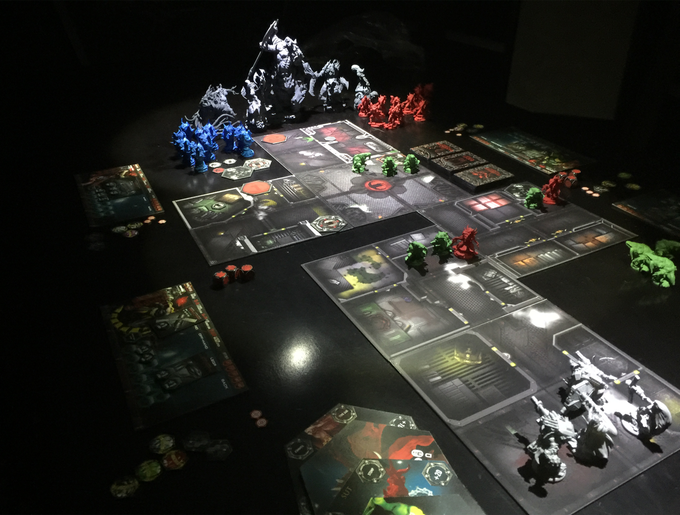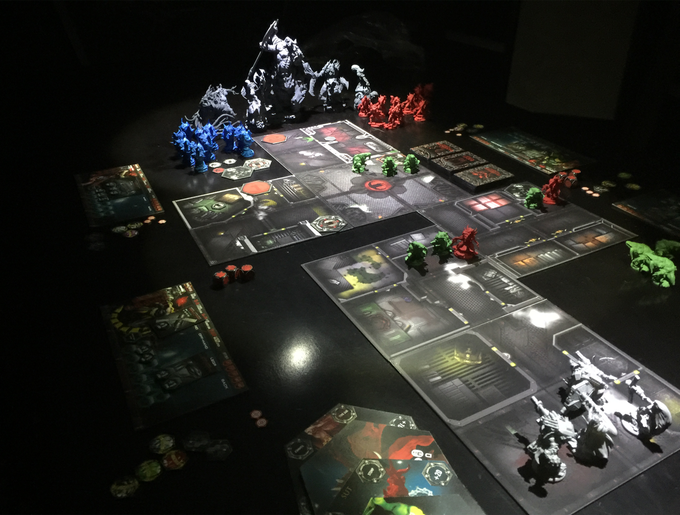 Dwarves, dragons, and intergalactic debates- Come check out this week's crowdfunding highlights!
I'm back with another round of interesting card, board, and miniature game Kickstarter campaigns competing for your money and attention. Most will be ending within a week or two, so better check them out now while you still have a chance.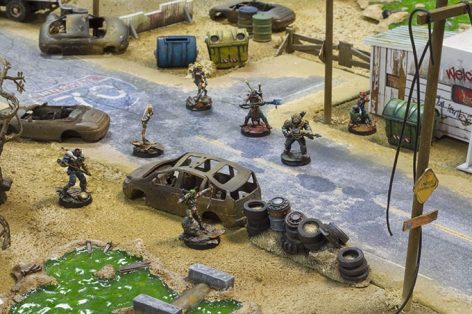 Bad Roll Games has been to Indiegogo before to fund miniatures for their post-apocalyptic punk skirmish game Punkapocalyptic, but now they are making their Kickstarter debut to add a new faction. This new band, the Black Blood Children, will consist of 8 miniatures and an exclusive Grumpy Pet mascot mini that you can only get as part of this campaign. The game itself is designed to be played with around 5 to 10 miniatures. You can get all 8 Black Blood Children miniatures for $73/€66, or grab a starter for one of the other factions for $36/€33.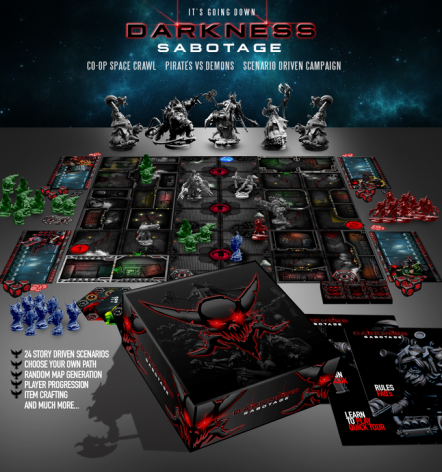 Darkness Sabotage is the latest cooperative dungeon crawling miniatures board game to hit Kickstarter. Up to 4 players take on the role of space pirates that have breached the legendary warship The Darkness, only to find it crawling with demons. Now the players must work together to vanquish these hellish beings and destroy The Darkness, or die trying. The base game features around 24 scenarios that can be played as a story-driven campaign, as well as both pre-made and randomly generated dungeon layouts. A copy of Darkness Sabotage with all the stretch goals included will set you back $99/$127 CAD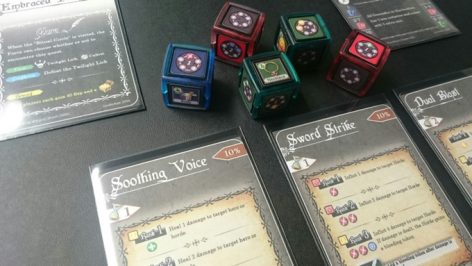 4am has turned to Kickstarter multiple times in the past to fund components for Askrias, and now it's time to fund the game itself. Up to two players (Or four with multiple copies and expansions) embark on a fantasy adventure across 9 story missions, all while upgrading their character with the game's unique loot system. Gear comes in the form of modular dice, and over the course of the adventure you'll find shards that you can socket into these dice to improve your items. The full game costs $57/$80 NZD, with a $89/$125 NZD pledge that includes two expansion packs.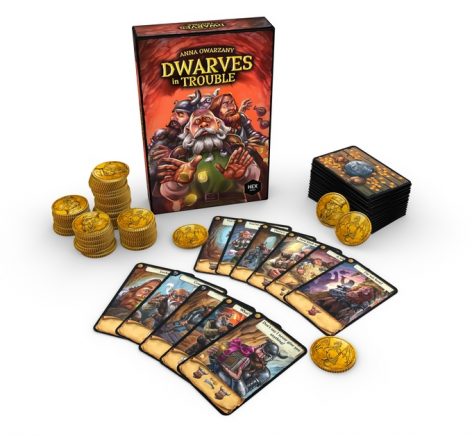 Dwarves in Trouble is a fast and simple party game where 3-4 players play as dwarves that have stolen a dragon's treasure and must get rid of it before said dragon finds them. Each player starts with 20 gold coins and must ditch them as soon as possible, often times by playing cards that give your loot to other players. There are also counteraction cards that can disrupt your rival's actions. The first player to get rid of their loot wins. If the dragon card is drawn then it immediately burns everyone, except the player with the fewest remaining coins. The standard pledge is $19, with a bundle for $30 that adds support for up to 7 players.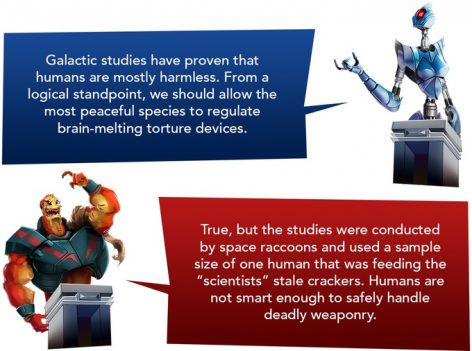 Speaking of party games, Galactic Debate is a card game where up to 6 players debate the important issues plaguing our galaxy, like death rays leading to intergalactic climate change, or if citizens should have the right to use impractically large mech suits in self-defense. Players draw an Issue and a Matter card each round, and two would-be galactic presidents must debate the topic. The other players cast votes to determine the winner of the debate, and the player to win the most debates at the end of the game is elected as the new leader of the free galaxy. A no-frills copy of the game will cost you $12, with a $20 version that includes support for 8 players.
Subscribe to our newsletter!
Get Tabletop, RPG & Pop Culture news delivered directly to your inbox.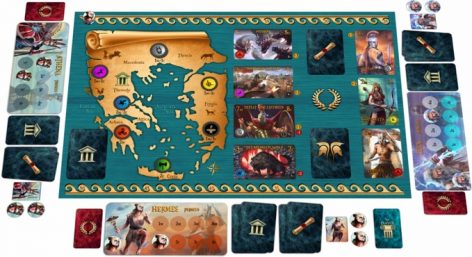 In Deus Ex Machina, up to 4 players take on the role of an Olympian god in a competitive game of hero manipulation. Players attempt to complete secret objectives and gain the most Glory by sending heroes across ancient Greece to slay monsters and complete mythical quests. You still have a chance to grab the $24 Hermes early bird pledge, which includes the full game for around 50% off MSRP. There are several higher tier pledges available that include copies of Alcyon's previous games.
Not enough games or miniatures for you? Check out these other campaigns for more!
Which of these campaigns are you interested in?