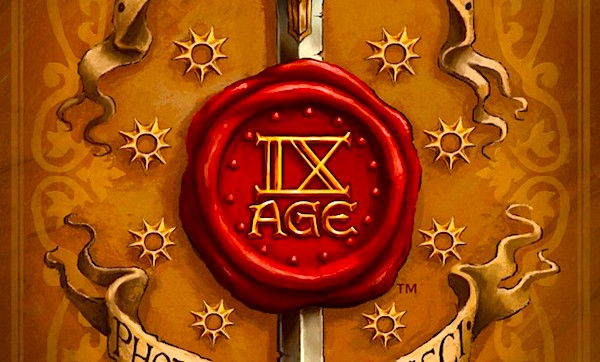 The 9th Age is moving along with a set of crowdsourced projects you need to see.
The development of new products compatible with the Fantasy Battles: The 9th Age game system is becoming more and more popular and this week we would like to give you an overview of all the crowdfunding campaigns.
The Indiegogo crowdfunding campaign by TMS for their Undying Dynasties miniatures keeps on growing and most of the new miniatures have already been unlocked, bringing the undead to terrifying unlife! With only eight more stretch goals and two weeks left, you should check out their offer: TMS – Undying Dynasties Army Release 
Lost Kingdom Miniatures have also joined the ranks of the companies supporting the 9th Age and they have launched an Indiegogo campaign for high quality models that can be used in your Infernal Dwarves army. Just as TMS, they are already close to reaching the last stretch goals. The optional conversion kits are still waiting for your support to be unlocked and would allow the option of creating cohesive army visuals. Take a look: Lost Kingdom Miniatures: Maghmôrin Realm
And yet another supporting company has announced a crowdfunding campaign: Shieldwolf Miniatures are going to launch a Kickstarter campaign for their Forest Goblins miniatures in September. Take a look at their preview:
Even if you are not a 9th Age player you should take a look at these crowdfunding campaigns, because you can of course also use those models in other miniature games.
If you are reading this and are part of a company that produces miniatures, you now might be wondering how you can get involved with the project. If you are interested, take a look at the short guide by the executive board about what it means to be a supporting company for 9th Age and how to get in touch with them: T9A and Company Support
~Are you in? What do you think of what The 9th Age has achieved so far?