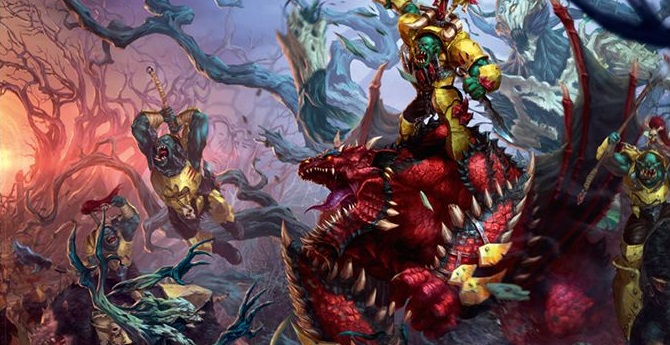 The Warhammer TV crew has some exciting news: A Warhammer AoS Matched Play Livestream Event!
via Warhammer TV (Facebook)
We have some exciting news folks.
We are delighted to announce that, for the first time, we'll be streaming live from an official Warhammer gaming event.
Join us on the 10th and 11th of September.
This is pretty cool news. For the first time in company history they will be covering an event LIVE via the internet. You'll be able to check it out on Youtube, Twitch and Facebook and they want to hear from YOU! This is also the first Official GW Matched Play Event for Age of Sigmar. They plan on talking to participants about painting, list construction and a whole bunch of things related to the event.
Mark your calendars for the weekend of September 10th & 11th to tune in an watch this historic gaming occasion for Games Workshop. If you have never joined in and participated in a live stream it should an interesting ride…
Livesteam for a Games Workshop Age of Sigmar Event? I'm gonna get the popcorn ready.