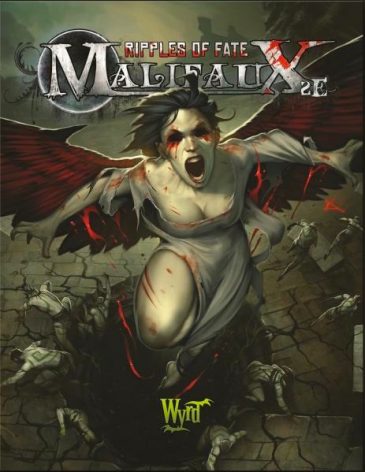 Get your mitts on the newest expansions and minis before everyone else!
GenCon is this week, and Wyrd has a whole bunch of pre-releases and special offers for attendees… including all new books, cards, and minis for Ripples of Fate!
The Governor-General is gone, undone by his attempts to become a Tyrant, and the Guild is reeling from the blow. As it struggles to keep the opportunistic Arcanists and dreaded Resurrectionists at bay, an ancient power reawakens deep within the Badlands, gathering the scattered Neverborn to her side in preparation for the coming war with the Tyrants … and then, the scouring of all human life from Malifaux.

Amidst the chaos, daring bandits take advantage of the Guild's distraction to line their own pockets with Soulstones, Gremlins soar through the sky in a stolen airship and the Ten Thunders turn to a power they can neither understand nor control in order to expand their holdings.

And through it all, a shrouded woman rides slowly through the streets clogged with bodies, taking measure of the dead and recruiting the strongest as soldiers for the coming war…

Ripples of Fate expands the world of Malifaux, bringing seven new Masters into the ballet between fate and mortal willpower. New models, new stories, and new scenarios provide a glimpse of how each Faction intends to capitalize upon the vacuum of power left behind in the wake of the Governor's death.

The battle for control of Malifaux has begun.
Check out all of their offerings:
via Wyrd: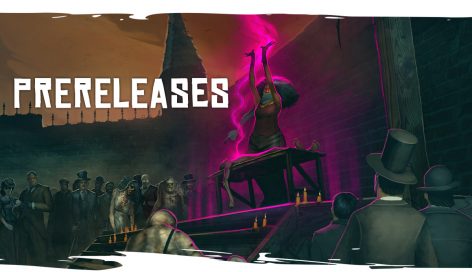 This GenCon will see the early release of many upcoming products, giving you the chance to snag the items you've been looking for. Below is a full list of our pre-releases.
Shifting Loyalties models
Ripples of Fate models
Books & Cards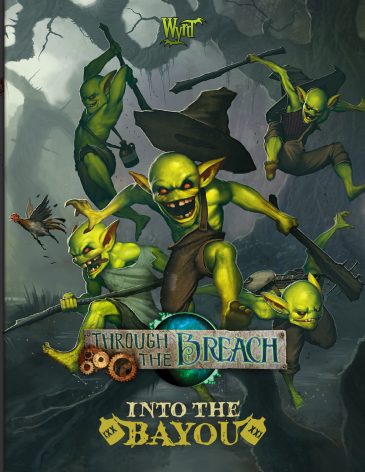 Into the Bayou is an expansion for the Through the Breach roleplaying game, providing new background, Pursuits, Talents, enemies, and more! It will be available early at GenCon for $45.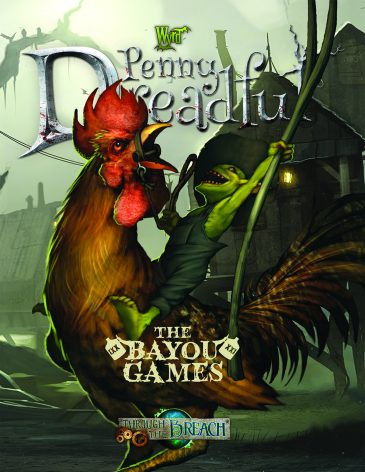 The Bayou Games is an exciting new Penny Dreadful and a great companion piece for Into the Bayou. Dive into the best competition in the Bayou! It will be available during GenCon for $25.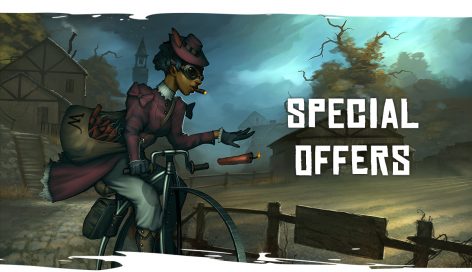 Spend $100 or more during GenCon – either in person or on their online store – you will receive a free alternate Willie model: Miss Fire. Limit one per order.
They will also be offering a special, limited edition Nightmare crew box – The Wild Ones – for $95.00. It includes alternate models for Lucas McCabe, Sidir Alchibal, Luna, and two Mounted Guards.