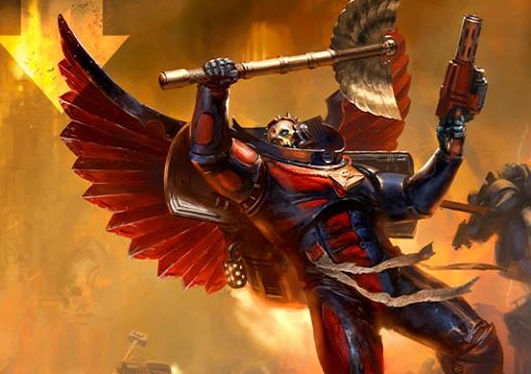 The Death Company are getting their own rules in Angel's Blade…And their own Warlord Traits!
Tired of those rough images Games Workshop sent this high-res version over. Enjoy!
Update: Image via Games Workshop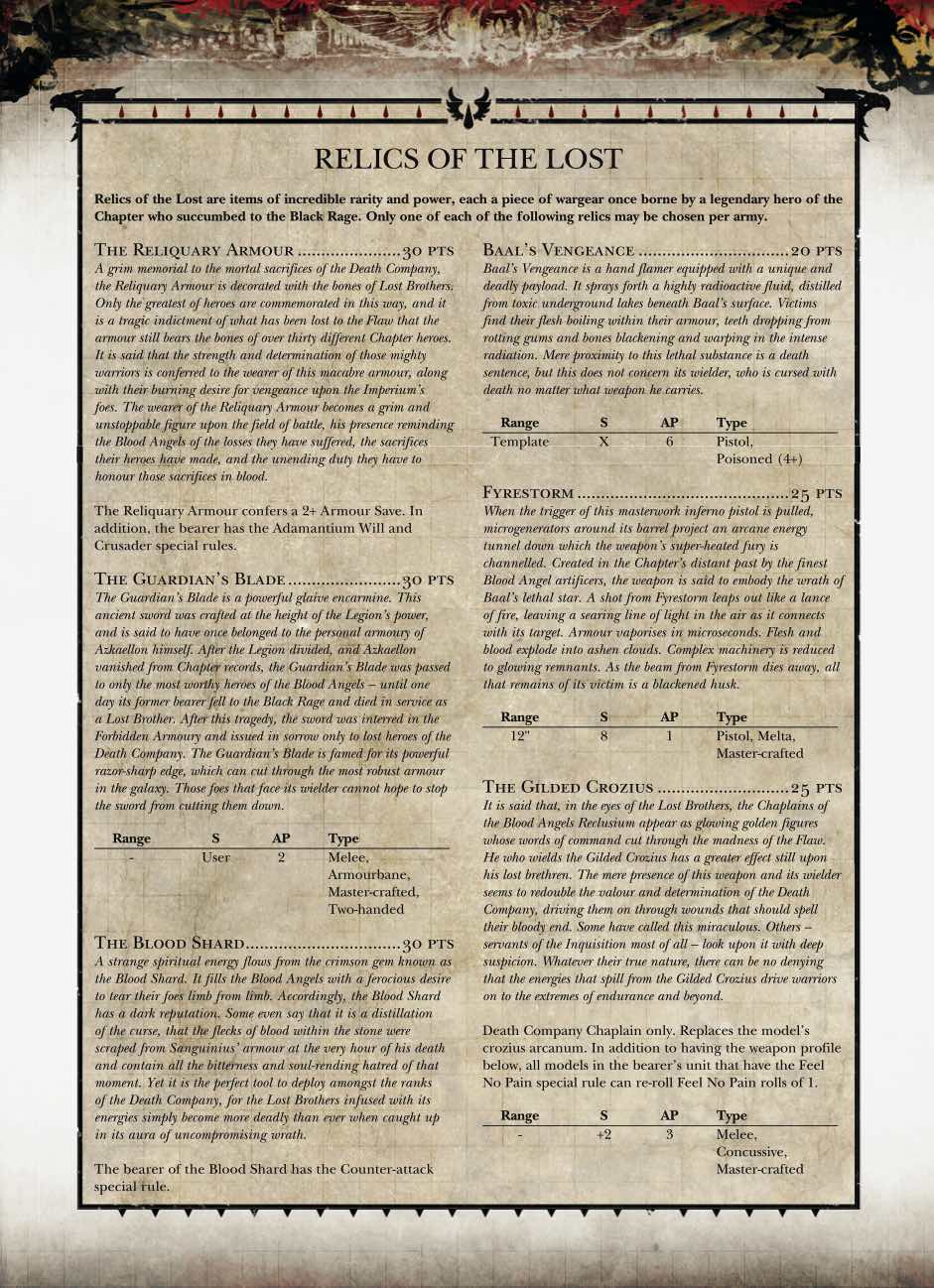 via Scanner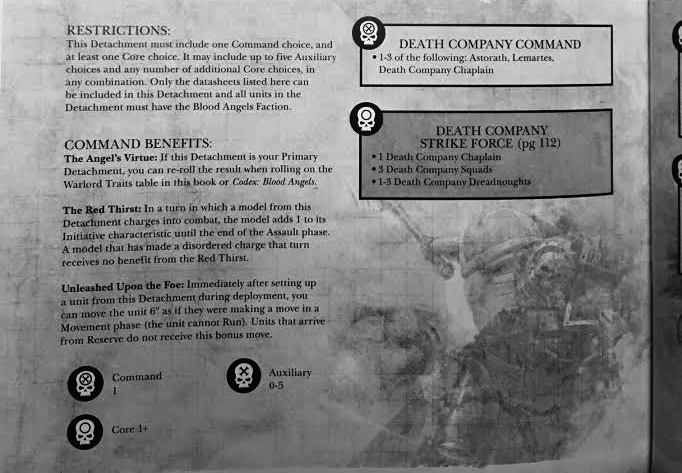 via miniwars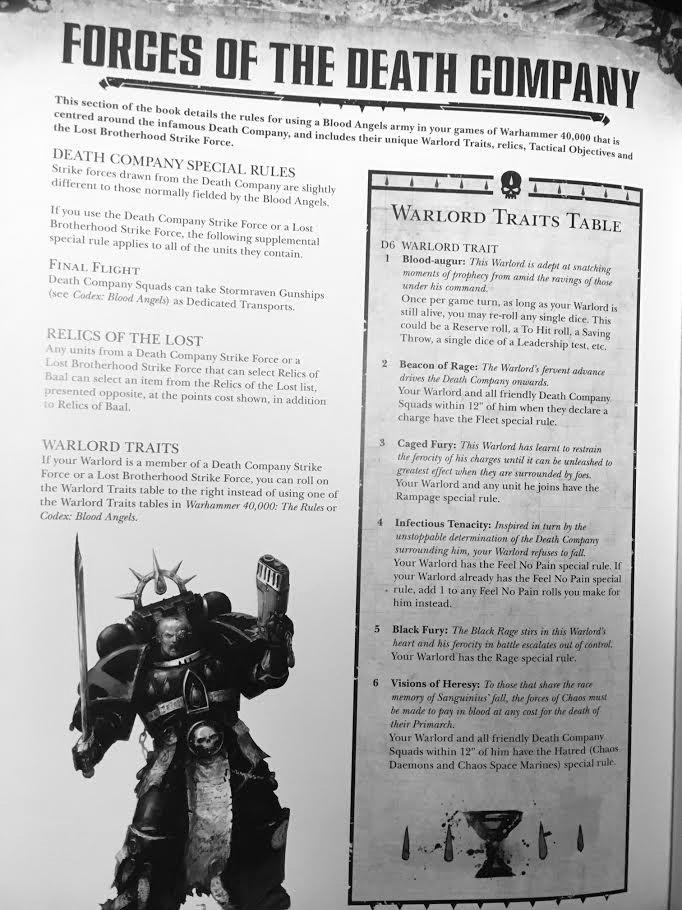 The first picture above is just part of the Detachment. That one is believed to be the Lost Brotherhood Detachment that was seen earlier. A Free 6″ move after deployment for the entire formation could be pretty useful if used correctly. It also looks like they are getting their own Relics of the Lost as well as a their own Warlord Traits table.
The big picture is starting to come into focus for the Angel's Blade book & the Blood Angels. The book itself will be out this weekend and if you've got a Blood Angel's army it's going to be a "must buy" because of the rules updates. Also, if you were wanting to play a full Death Company Army, well, now's your chance!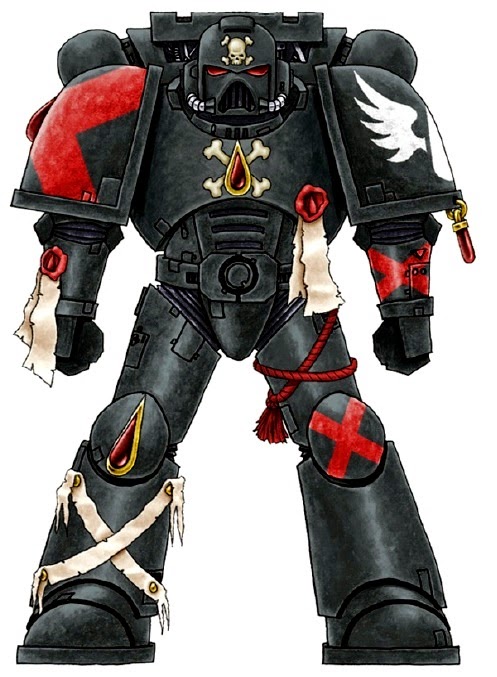 Back in Black. The Death Company is bringing the Black Rage with them – are you ready?