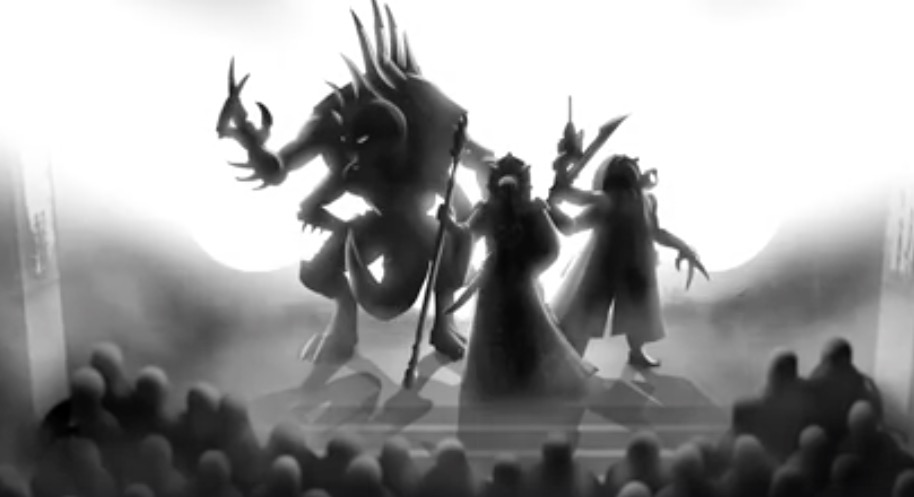 Games Workshop is at it again and this time they are teasing some BIG Guns!
This is a pretty exciting tease from GW. Yet again they are showing off more Genestealer Cult Vehicles. Time to fire up your detective hats and take a look at what the Genestealer Cults are getting:
via Games Workshop (Warhammer 40000 Facebook)
The day of reckoning draws near.
Find out more this weekend.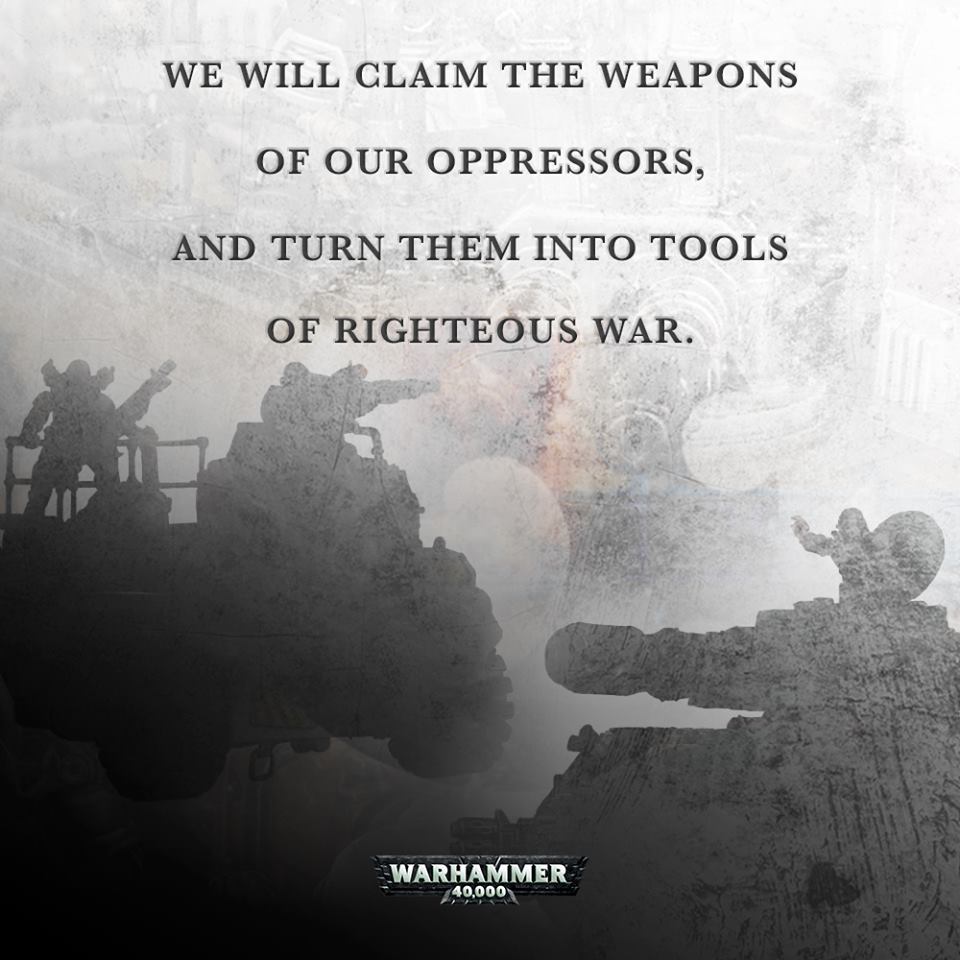 We will claim the weapons of our oppressors, and turn them into tools of righteous war.
Okay, who wants to take the first guess? The vehicle on the lower right certainly has a tank silhouette. Based on the listing of the products we saw, I'm going to go out on a limb and guess that it's probably a Leman Russ Battle Tank (with a melta instead of a lascannon) :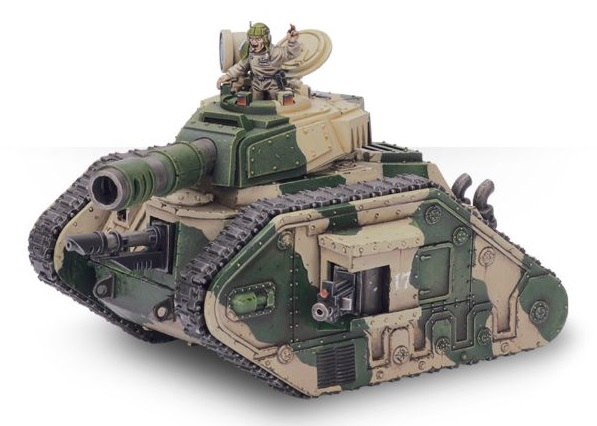 This makes a lot of sense based on the previous rumors of the Genestealer Cult raiding the Imperial Armory…Then again, maybe it's just a makeshift turret stapled on a tractor (highly unlikely).
The OTHER vehicle is the real mystery! Is this the "Limo" we've been hearing about? It looks light it could be a close cousin to the Ork Trukk – which makes a lot of sense as well. Maybe this is the "non-looted" version.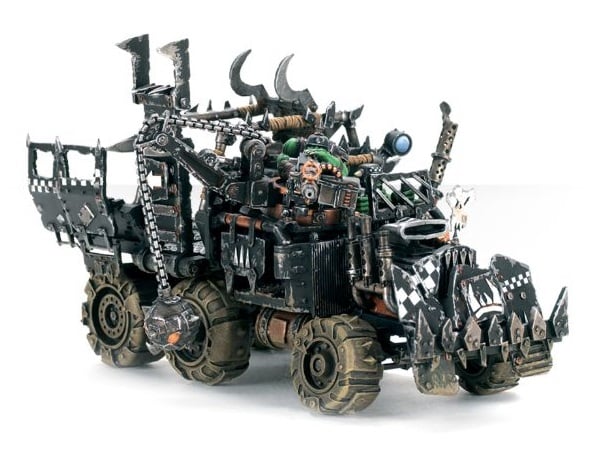 Perhaps this is the Taurox-esq model GW teased earlier but with some slightly different armor plates: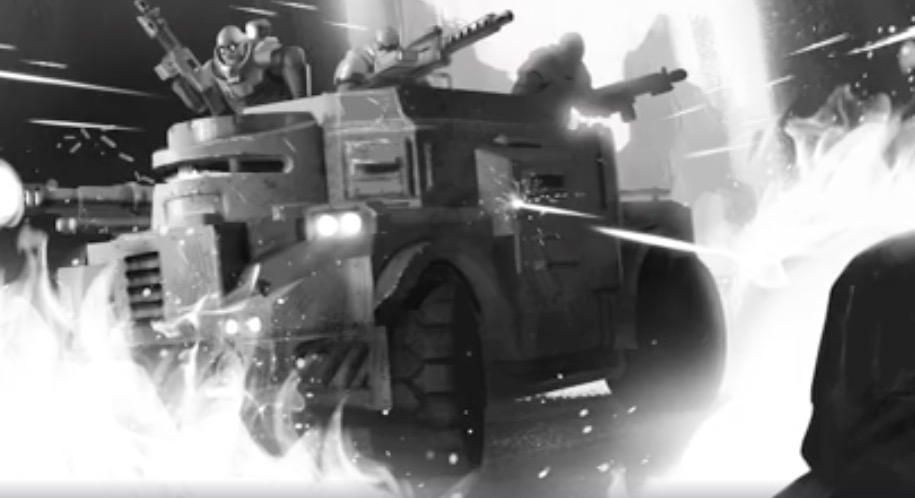 One last clue Games Workshop has tossed our way is in the background image. Take a look at what happens when you adjust the shadows…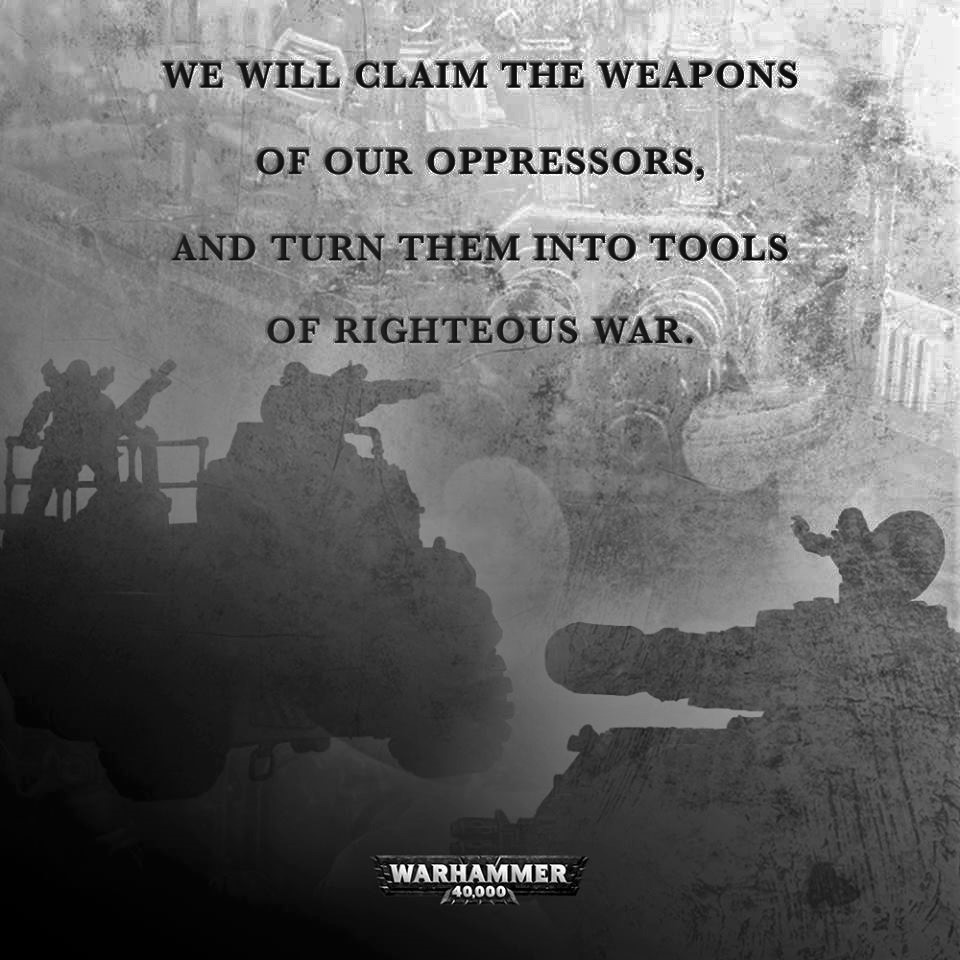 You can make out some type of mounted double-cannon turret and what looks like some railing as well. There is definitely a vented plate on the right as well. And also, what's up with that "grill" on the front of the vehicle on the left? And note that it does have tires as opposed to tracks. Hmm…I wonder…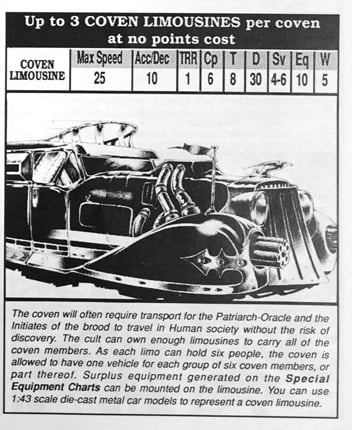 Well internet sleuths, what do you think? Truck, Tank, or Limo? I say why not all three!? It's just more kits for me to buy…