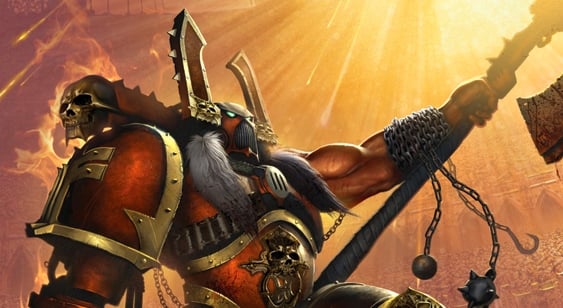 The Mighty Champion of Khorne is hitting stores this week – but it looks like someone got their Kharn early…
via taithays (disqus)
Click to Enlarge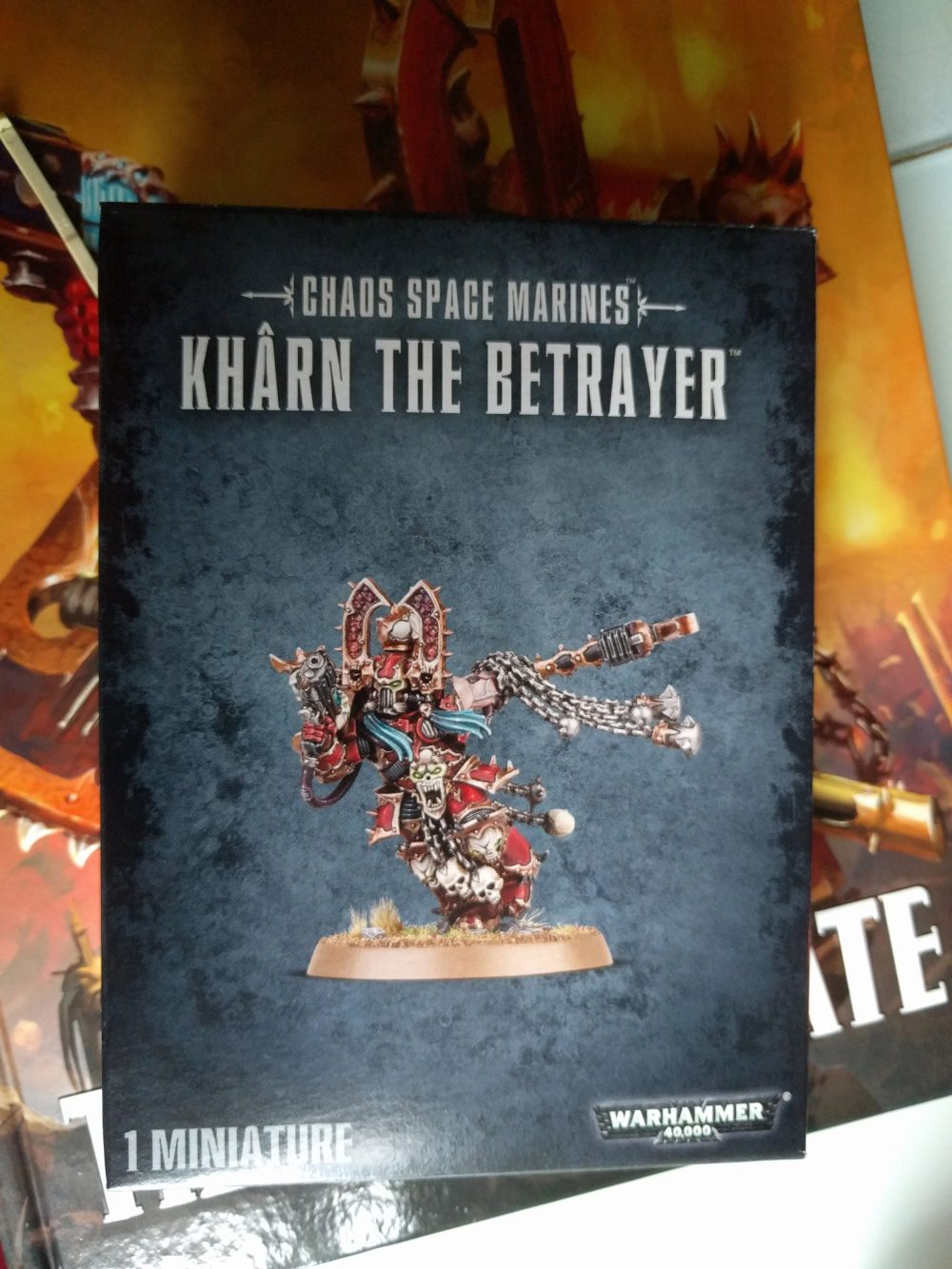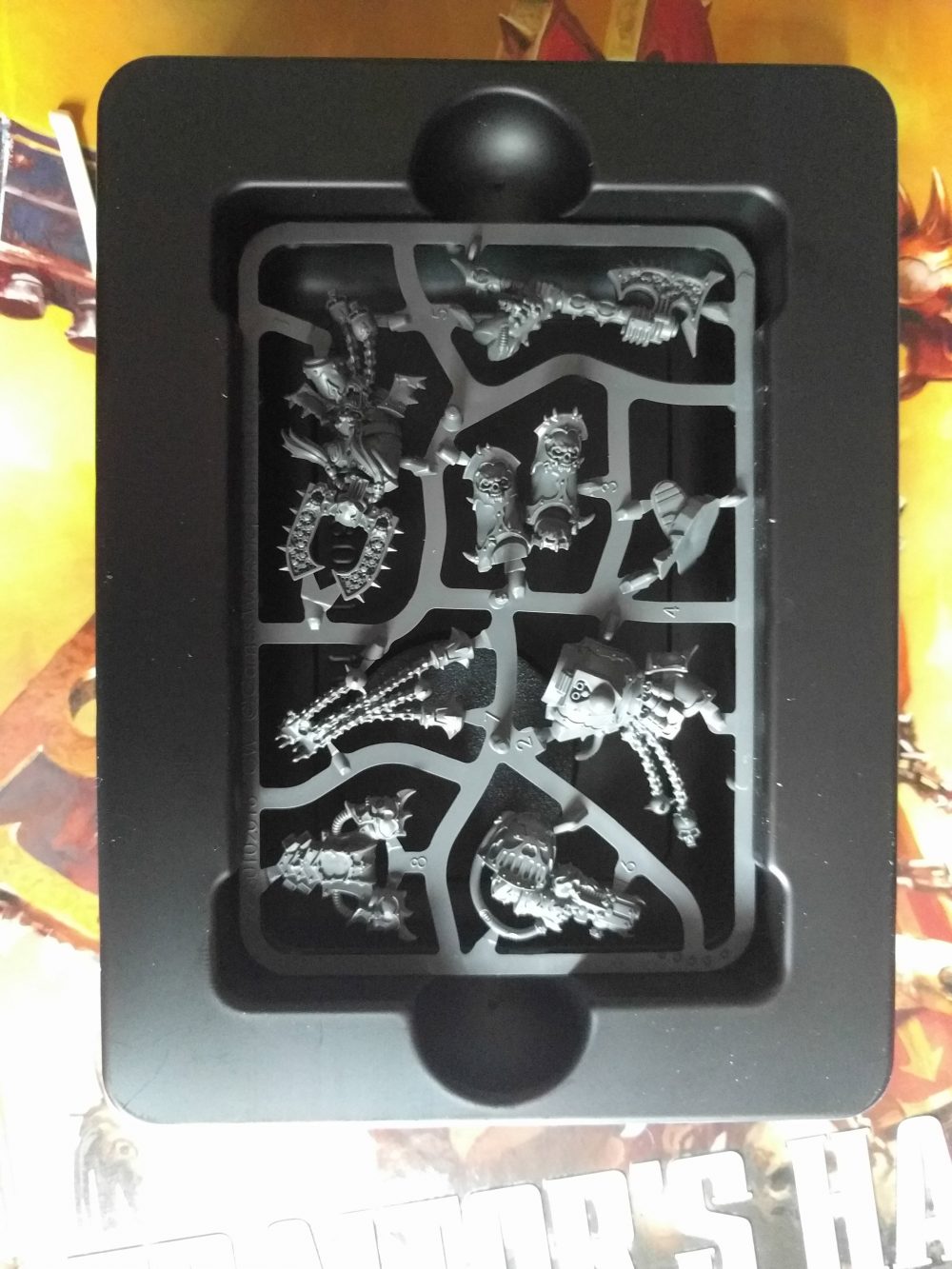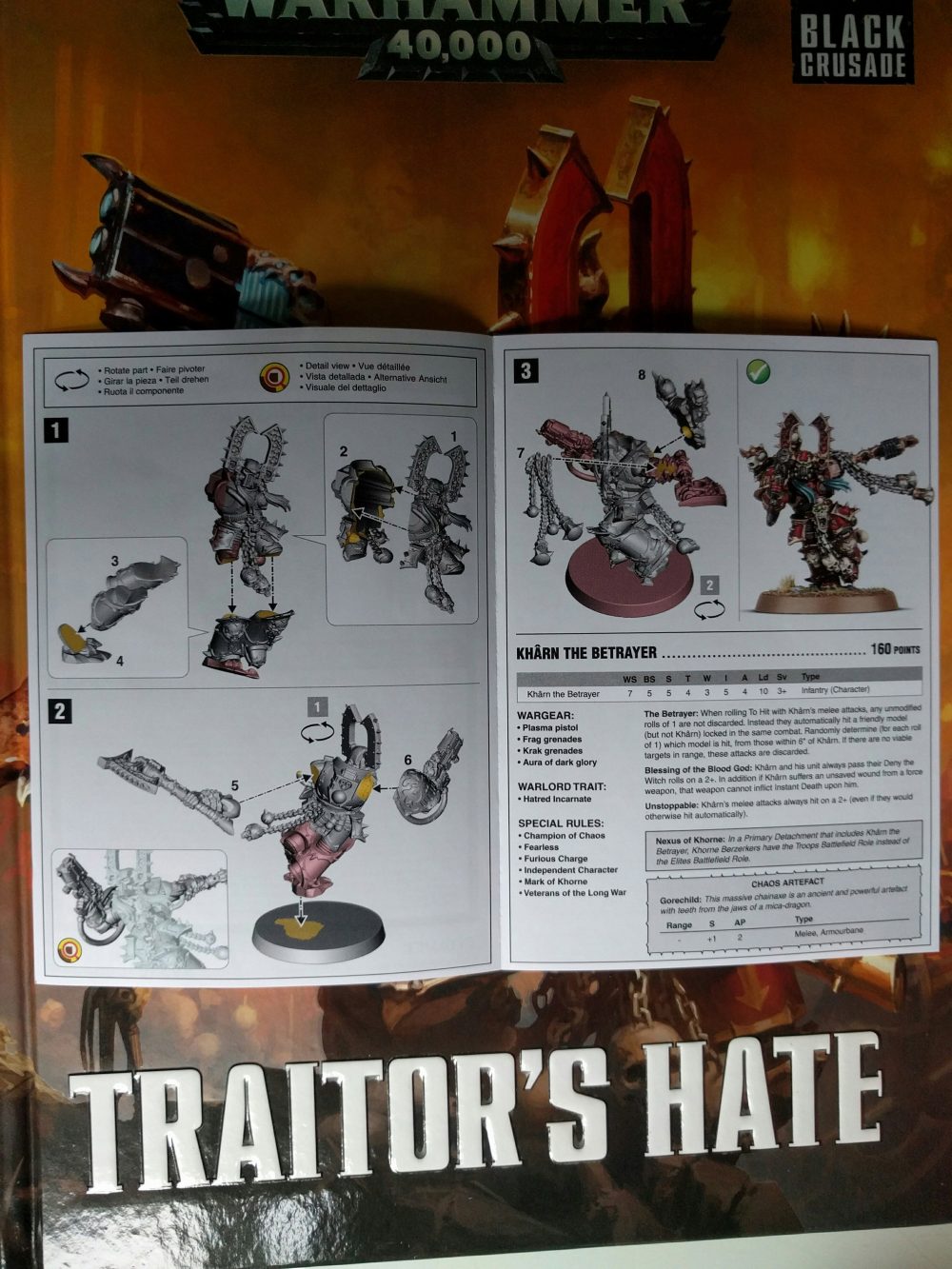 I'm really liking the packaging for this model. The box is a lot nicer than a clam pack in a lot of ways. It's also interesting that Games Workshop has been putting the rules inside the boxes for most of the releases lately – points and all. Kharn looks like a breeze to assemble and from the assembly guide it looks like a lot of the cuts have been hidden again. Well done GW.
Kharn the Betrayer is scheduled to hit stores officially this weekend. You can still pre-order yours today – maybe you'll get lucky and get it a few days early as well! (I wouldn't bank in that however.)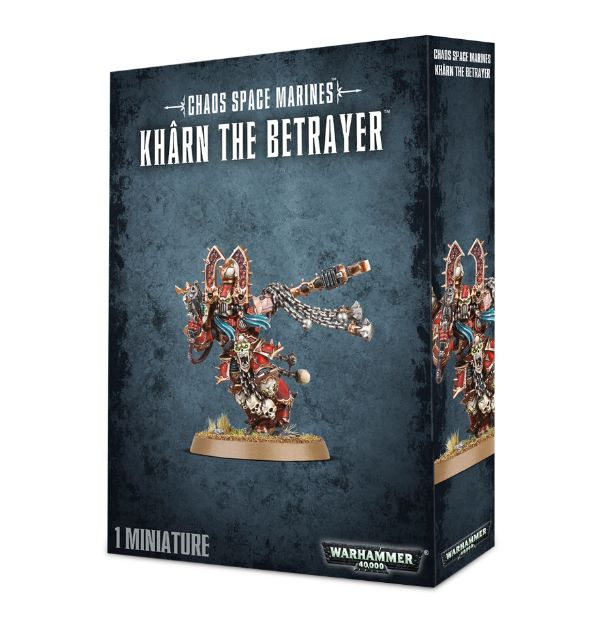 This is Khârn the Betrayer's mantra, and it has become infamous across the Imperium as a harbinger of carnage to follow. Khârn embodies the eightfold path of Khorne; friend and foe alike are left broken, twitching and torn apart in his wake. As he sprints into battle, his bellowed war cries boom from the vox-grill of his helm, striking terror into the hearts of even the bravest. His plasma pistol spits bolts of destruction almost indiscriminately into his enemies as he closes in, as his screaming chainaxe Gorechild rips apart any survivors with utterly inhuman speed. Even before his last victim has hit the bloodied ground, Khârn has charged off in search of more blood for the Blood God.
I'll take this kit over the old sculpt any day of the week!