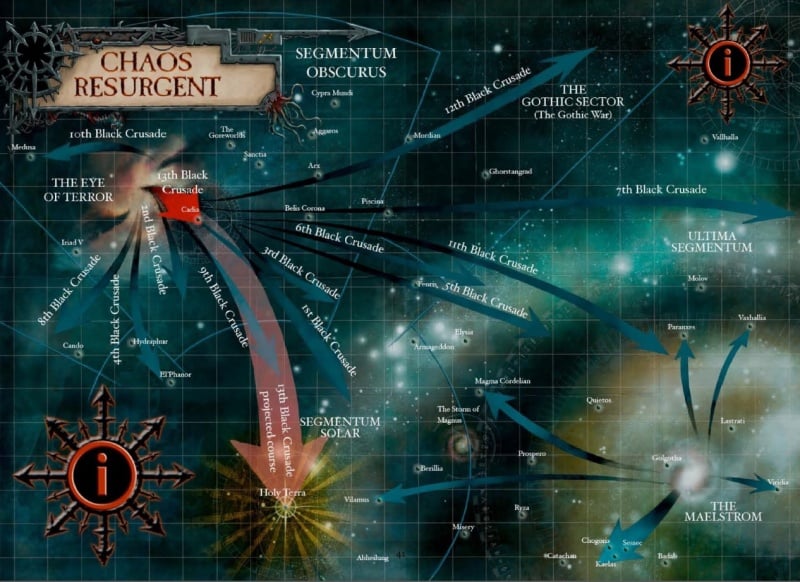 The Butcher is unleashed and Eye will Open. It sounds like it could be bad times for the Imperium…
Well it looks like SOMEONE is at it again. But this time it might just go down differently.
via Games Workshop (Warhammer 40000 Facebook)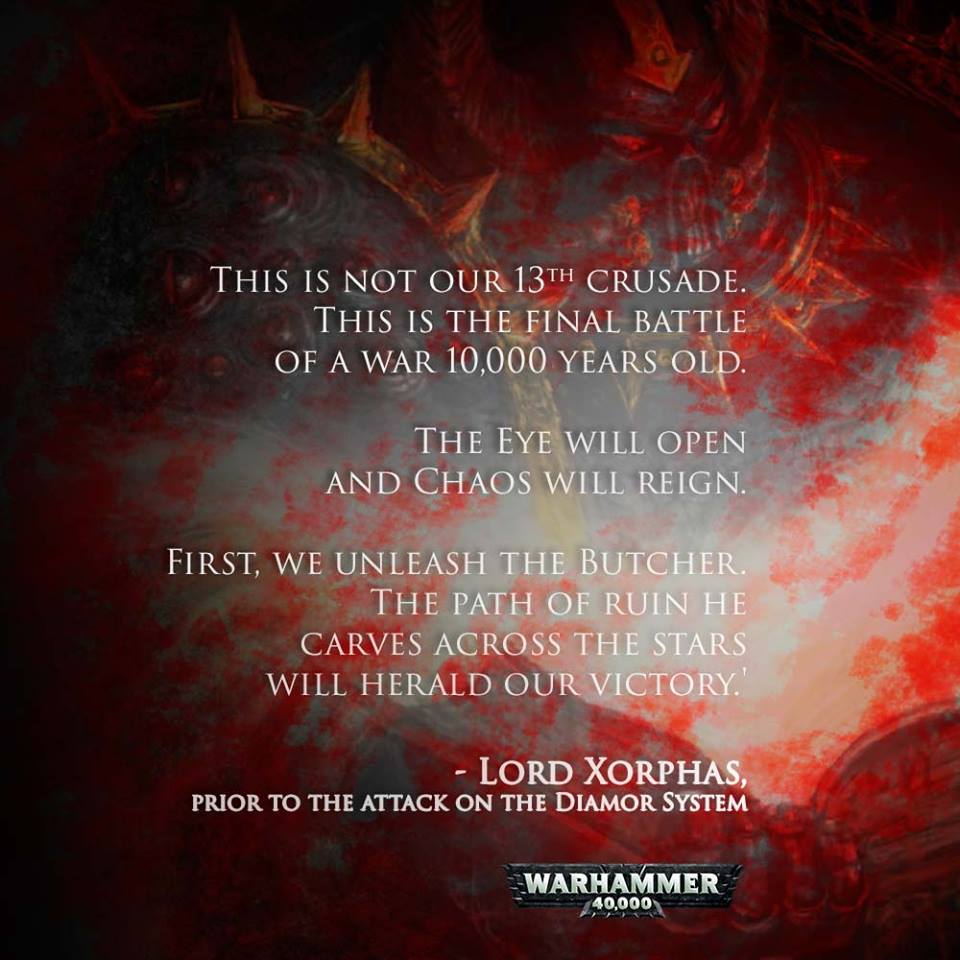 "13th time's the charm…"

"This is not our 13th Crusade.
This is the final battle
Of a war 10,000 years old.
The Eye will open
and Chaos will reign.
First, we unleash the Butcher.
The path of ruin he
carves across the stars
will herald our victory."
-Lord Xorphas, prior to the attack on the Diamor System
Well that does sound ominous! The Butcher (Kharn) is going to be the spearhead in this assault. If this sticks to some of the old lore then the 13th Black Crusade was destined to end up at the gates of Terra once more. Now it never really made it past Cadia for various reasons – but this new crusade sounds a lot different to me.
This teaser is clearly pointing toward the release of Traitor's Hate based on the timing and wording. I hope everyone is ready for Chaos to return!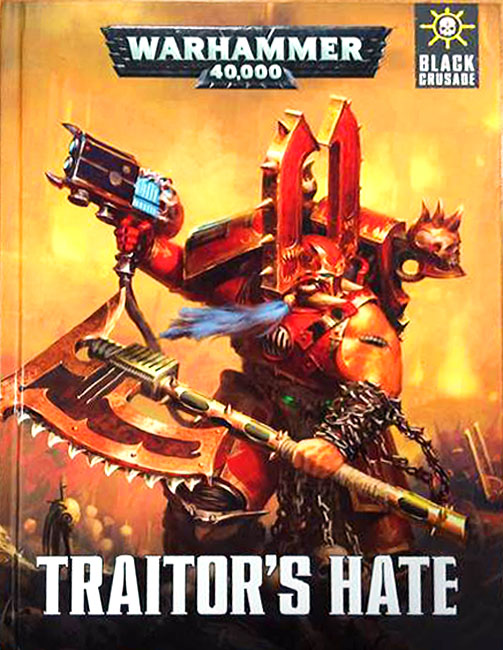 Ready or not the Butcher is coming and he only takes payment in Blood & Skulls…