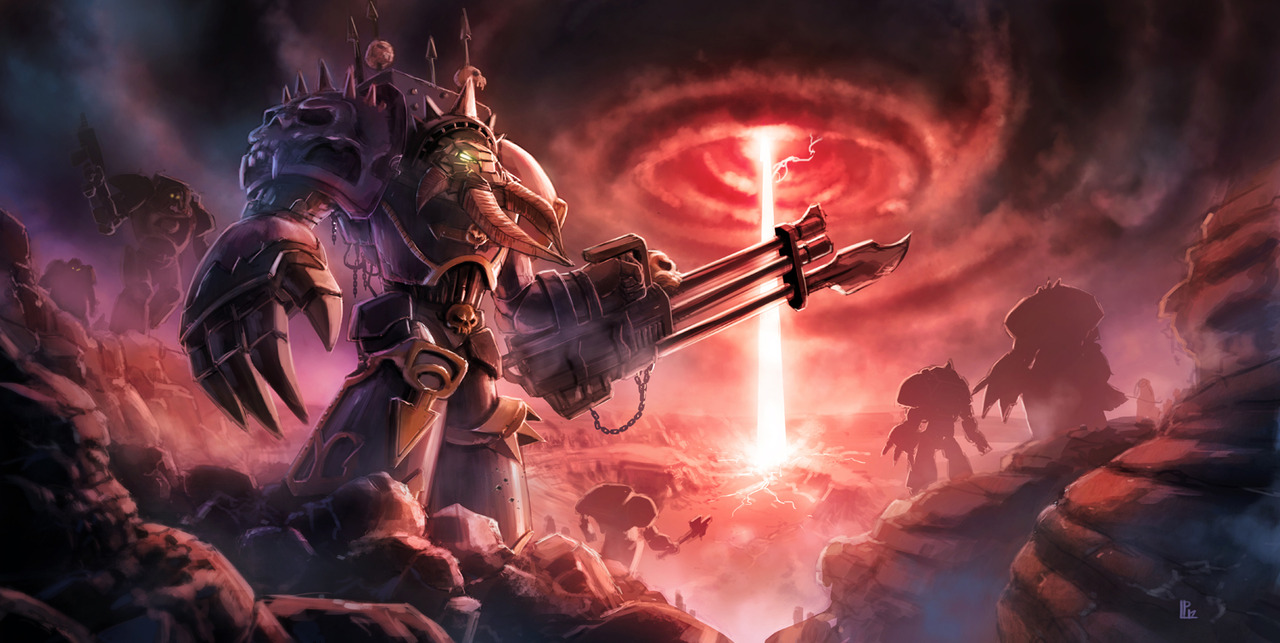 This week we talk Chaos Marines and airbrushing for beginning. Episode 159 is here!

Hey Everyone,
We totally switch gears from the last few shows and turn our eyes on the Chaos Space Marine codex.
In place of too much rumor talk we get in to a little wish listing around the middle of the show but during the course of this Andrew proposes that Chaos may be able to make a better Gladius with less wasted taxation units if you're going with a Rhino base build.   Eh?  What the heck?  There may actually be some potential here.   Personally I think the loyalist marines still have better base rules (that we talk about on the show) but we'll get into Traitor's Hate very soon.
The Chaos Warband allows you to take some of the more quality choices in the CSM book without having too much emphasis on the Chaos Space Marine tax.  You can fill your points with units that could possible make a different on the table top and the entire formation is Objective Secured.  This really does pose the questions – could Chaos Space Marines make a better Gladius formation with their new supplement?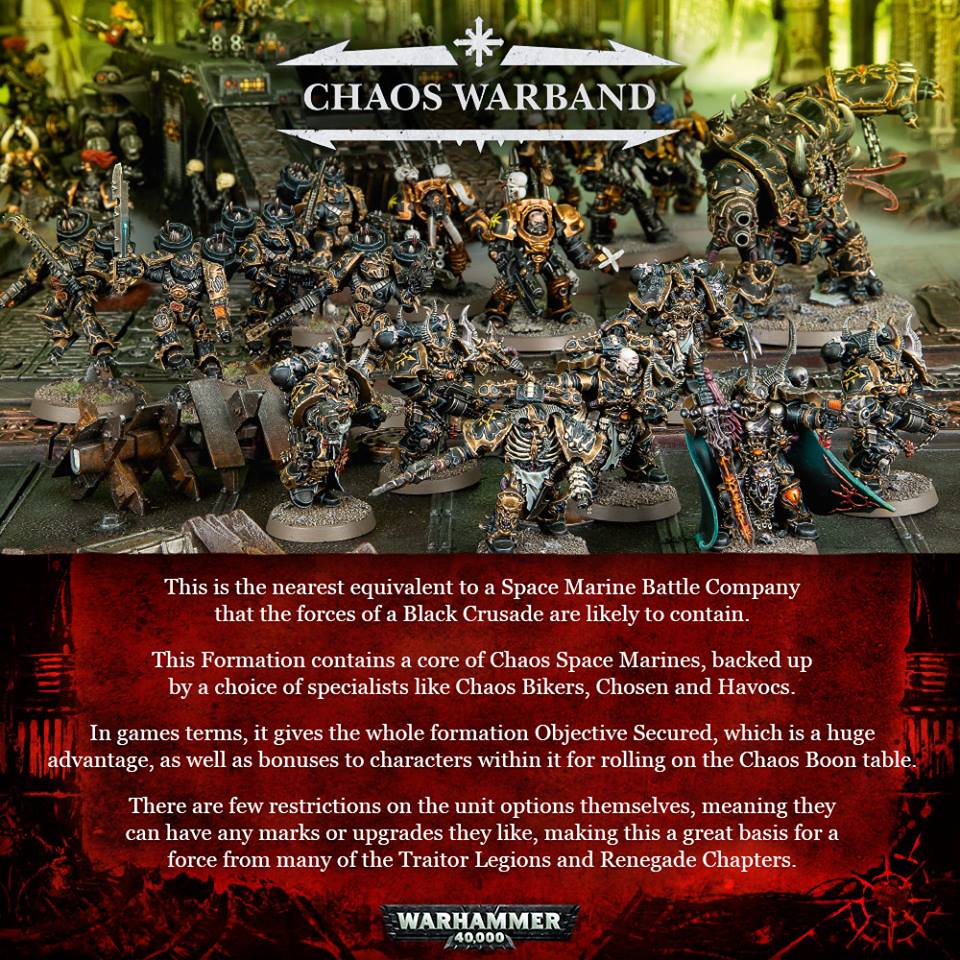 Chris Morgan took a big step this week and bought his first airbrush.  We kick around some ideas about what the best air compressor for beginners is.  No matter what you hear on the show I still believe in going pretty cheap on your first one.  Hit up Harbor Freight, use a coupon, and use it till it breaks.
The Finishing Moves segment this week is about getting started with drilling out barrels on models.  I completely suck at this.  I did a model recently and posted it on twitter @warmaster_tpm and someone suggested I drill out the barrels.
I asked how?!  People were kind enough to share some ideas and we talk about them.  The other guys also kick in their experiences to make a pretty cool segment.  Please let us know what you'd like us to cover in this segment.  We're going to try and do it every week.
FTN mostly focuses on Warhammer 40k, but again you will see in the first few episodes we take a severe deep dive into nerdom. These have been a blast to record and I hope they help pass the time for you.

Credits:
Paul Murphy – Host
@warmaster_tpm
Panelist:
Justin Troop – troopsmash
Christopher Morgan – captain morgan
Adam Abramowicz – Beyond the Brush Studios
Andrew Whittaker