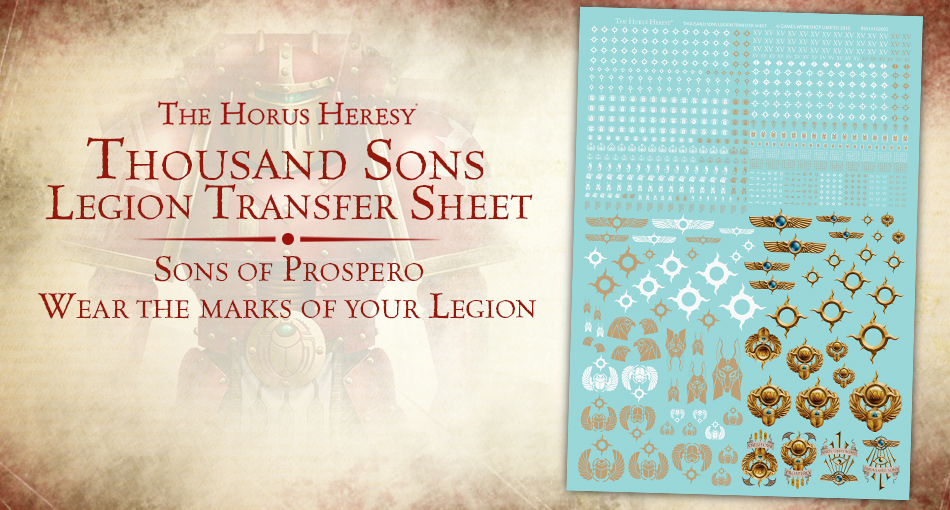 Forge World has new transfer sheets for the Thousand Son available for Pre-Order. Come take a look!
via Forge World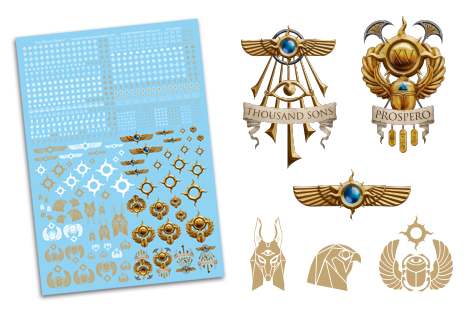 "Perfect for those of you collecting a Thousand Sons Legion, today we present the Thousand Sons Legion Transfer Sheet. Packed with icons and insignia of the Legion, it the best way to add incredible detail to your vehicles and infantry."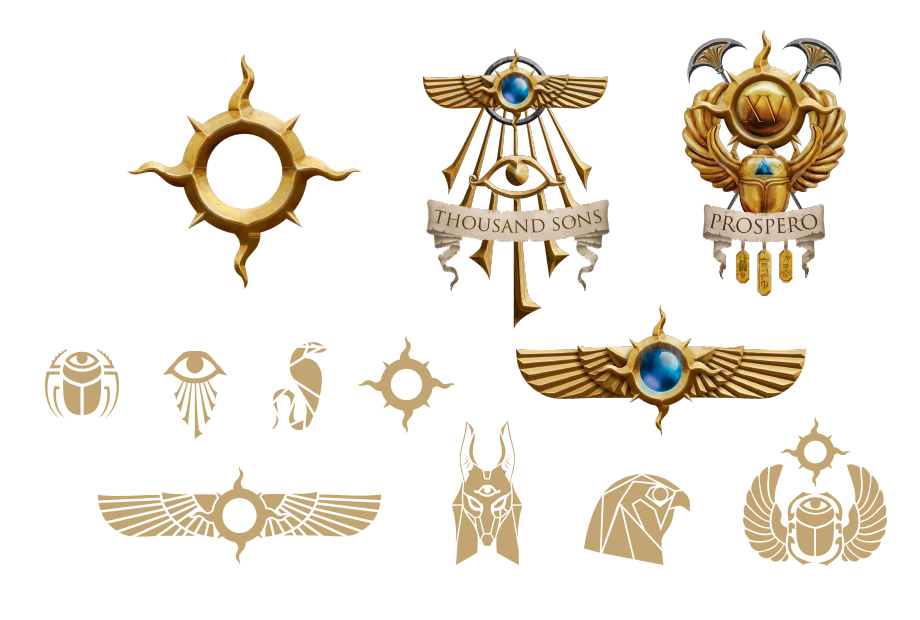 I really like the look of these decals. I'll be honest, I wasn't expecting to see an "Anubis" or "Ibis" icon. But I suppose it fits perfectly with the rest of the Egyptian theme the Thousand Sons have going for them.
These look like they would be really useful for vehicles or bare-shouldered infantry if you need to add the icons.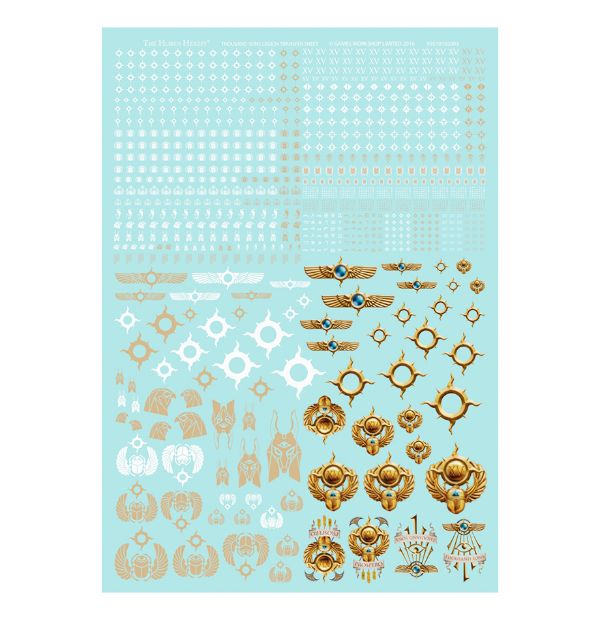 "This Thousand Sons Legion Transfer Sheet is packed with the symbols of your Legion and is perfect for personalising the models in your Thousand Sons collection."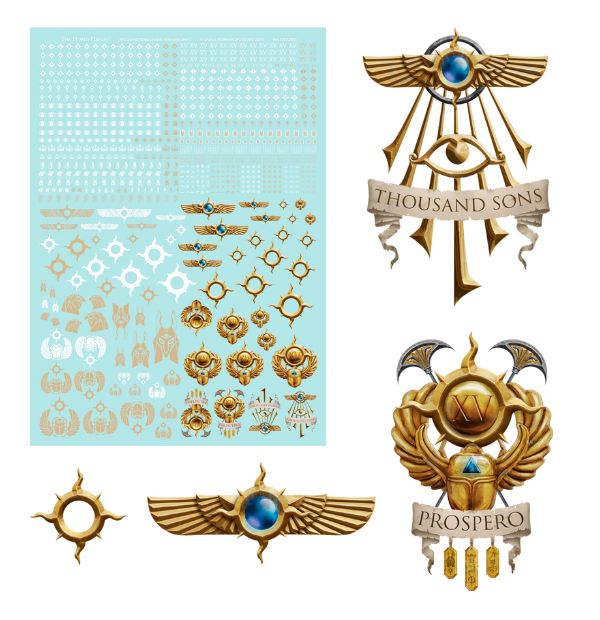 "This A4 sized sheet is filled with a huge number of symbols including Legion honour and rank markings, squad markings for vehicles and infantry, and full, detailed banners."
Also if you want to see exactly what each icon represents you can download a PDF from Forge World explaining just that. Forge World PDF HERE.

Thousand Sons Transfer Key
I, personally, have used both transfers and the shoulder pads with the icons already included in other armies. There are merits to both options – but if you want to go the more expensive route and just order Thousand Sons Legion Upgrade Sets you can do that too.
So if they are "Egyptian Marines" and they followed Horus, does that make the Emperor Osiris?