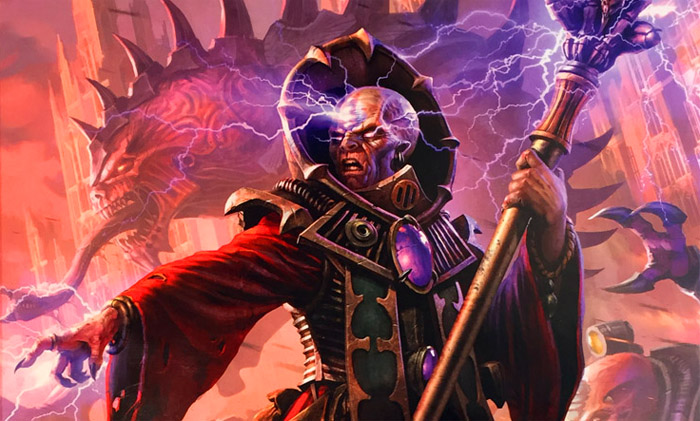 BoLS will be bringing you Genestealer Cults coverage all week. Let's start off our exploration of the Codex with the Cult's new ride.
This is a BIG day – with another all new army being added to the Warhammer 40,000 universe. The Genestealer Cults are back with a nefarious vengeance. They are an army that plays like no other on the tabletop and will bring a unique set of abilities to thier players and challenger to their foes.  More on that in the days ahead.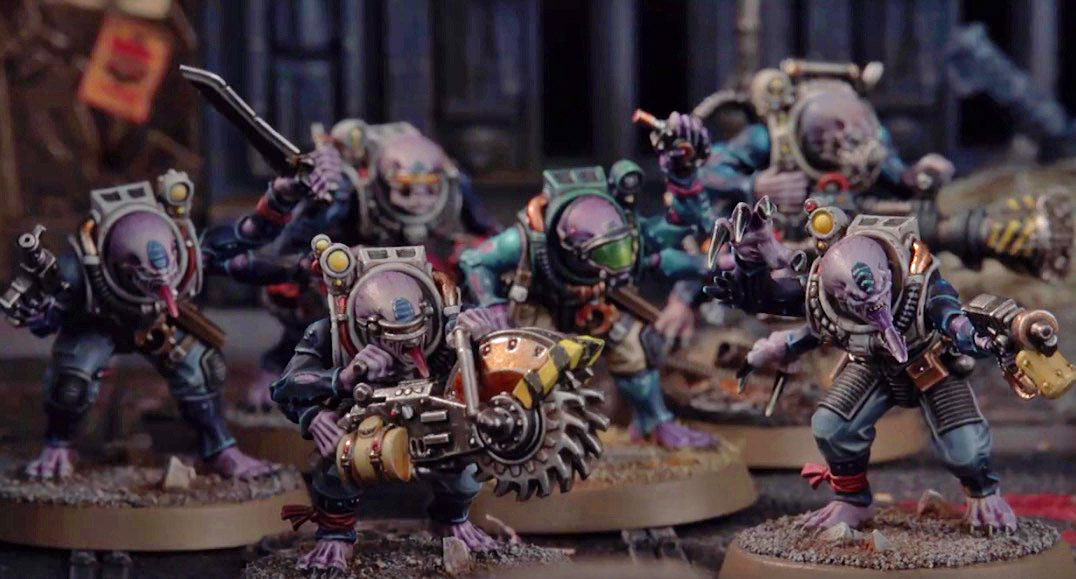 BZZZZZZZzzzzzzz BZZZZZZZzzzzzzz…
What we will say is the GW Design Studio has done a fantastic job of updating the old classic Genestealer Cuilt army from the 1990s to fit into the modern game, while simultaniously expanding upon it and keeping it's original flavor intact.  Look for an army full of fanatical units that may lack durability but have numerous deployment and movement tricks up their sleeves. Genestealer Cults may be THE movement army in the game with the ability to unbalance and throw unsuspecting foes so out of position they will have difficulty getting a win.
But enough of the teases – we'll have much more on that this week.  Today let's take a look at some basics and unveil one unit the community has been clamoring for.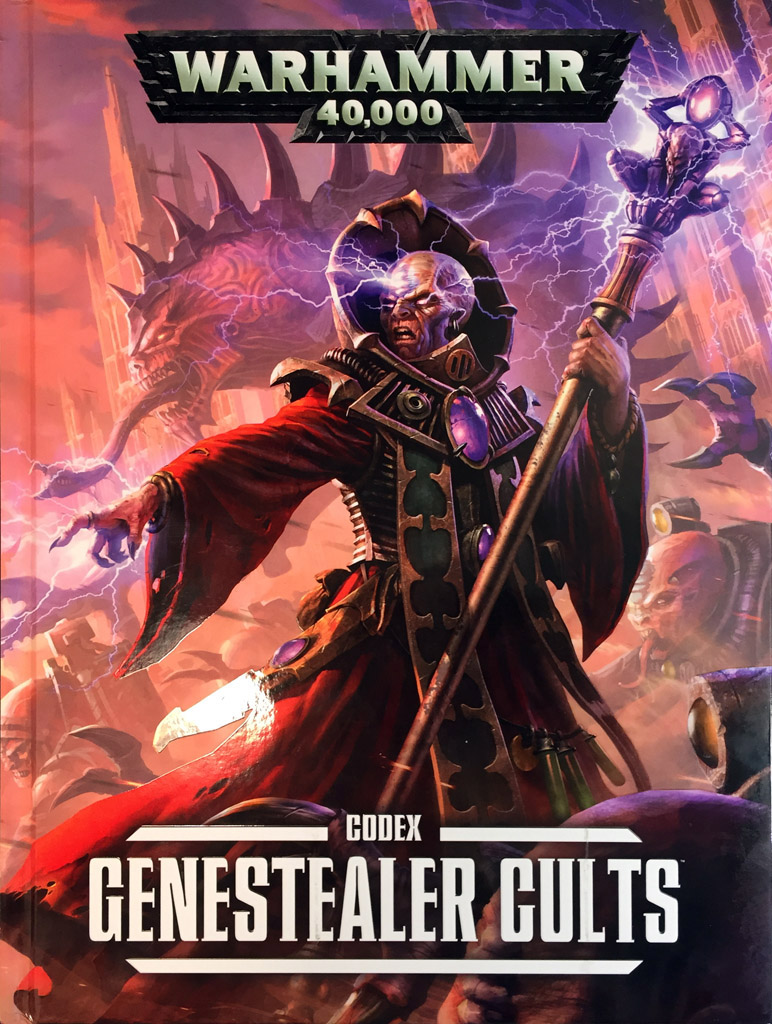 Look at that SEXY cover!  If only my magus looked so good when I painted him up.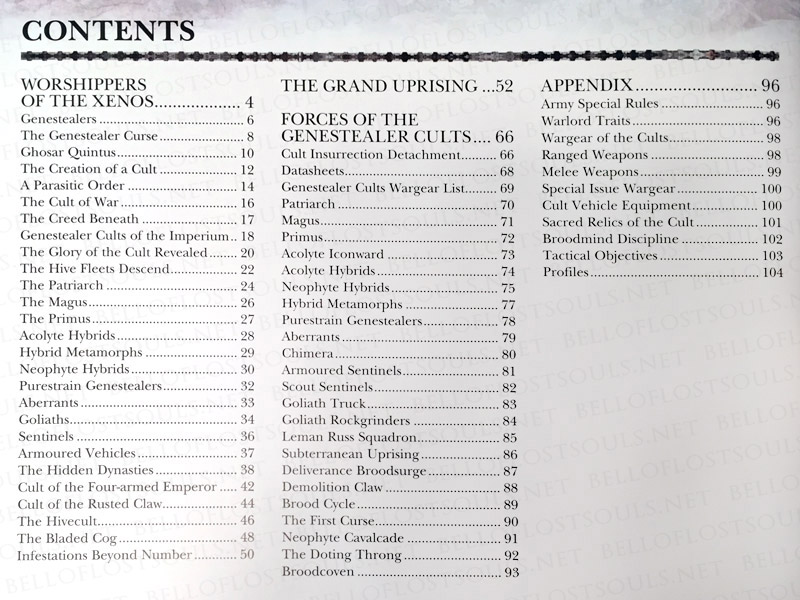 Here's the table of contents to give you a head start on what to expect.  Take a good look at that FORCES OF THE GENESTEALER CULTS section to get a feel for the army.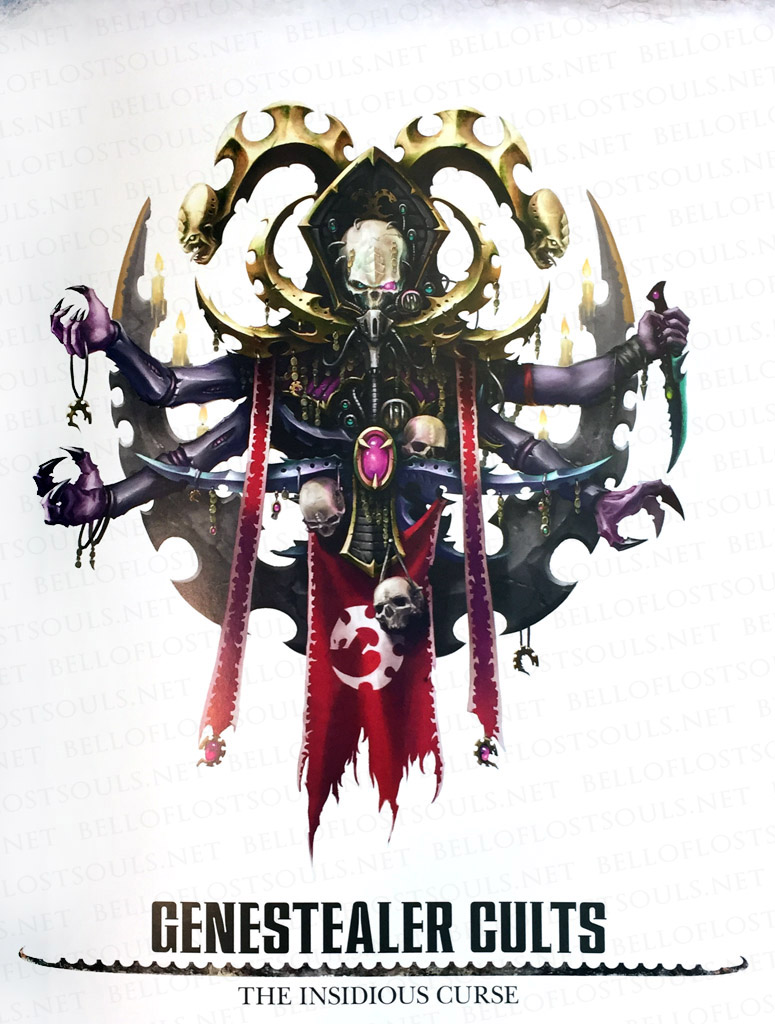 Every army needs a fantastic logo to get you all excited and I'm LOVING the purple four-armed menace.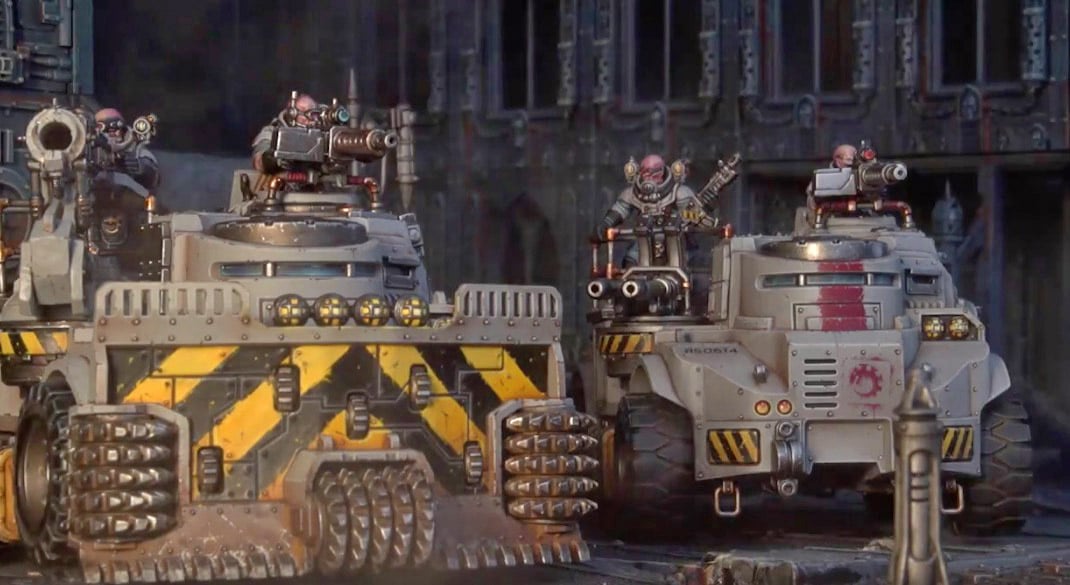 Finally GW today displayed the new Goliath and Goliath Rockcrusher transports in their latest video.  They aren't exactly "limos" by any means, with more in common with a grimdark garbage truck or street sweeper – but I love them just the same.  This new kit keeps inline with the industrial-miner vibe the entire army has going, while still having an Imperial feel to it.  You can imagin the STCs that produce Goliaths also making Tauroxes and Arvus Lighters for example.  Ok, you've waited long enough.  We aren't here to spill the beans on every new unit in the cult – you need to buy the codex for that, but here is one Goliath variant to start your Cult's uprising plans and schemes.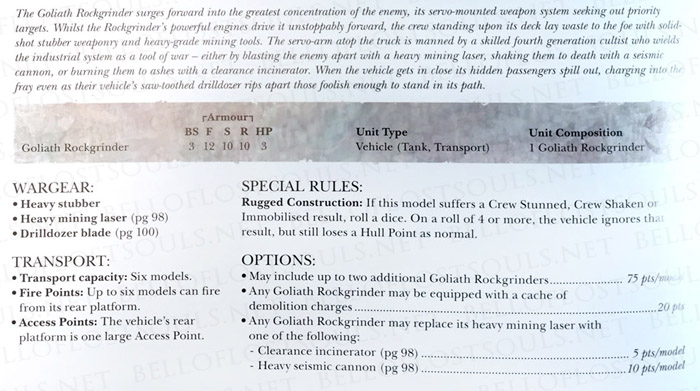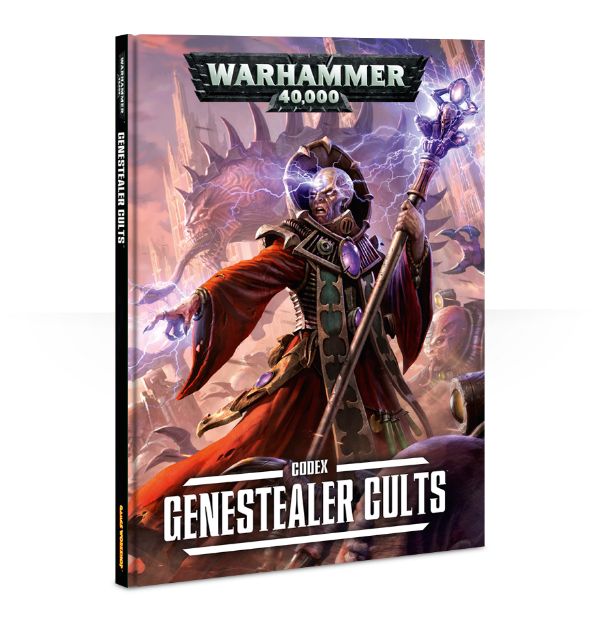 Vile chanting fills the air, marked by blood-chilling shrieks of alien beasts – the xenos creed shall rise! Thousands of cultist voices are raised in prayer to their Patriarch, a living god from beyond the stars. Shadows in the distance become a seething tide, a living wave of hybrid creatures that boils out from dank and slimy lairs. Vehicles modified with whatever weapons can be cobbled together careen around the horde's flanks, delivering yet more terror. Sinister, charismatic leaders cast dominion over their enemies as well as their underlings. The Cult has long-prepared for this day of reckoning, and its swollen ranks will surely conquer the world.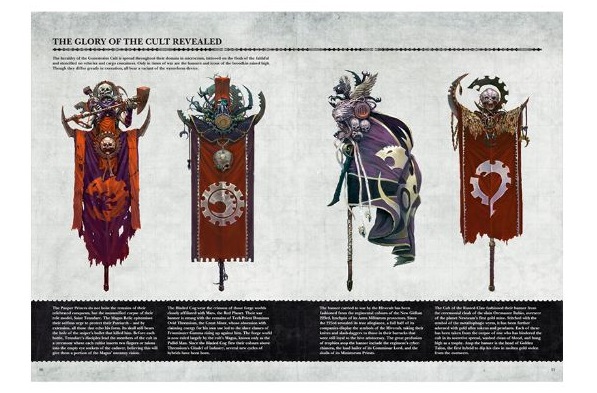 This 104-page, full-colour hardback Codex features a wealth of gaming content:

– comprehensive information on the Genestealer Cults, the gruesome and frankly unsettling story of their rise from a single organism to unstoppable, planet-devouring insurrection;
– rules for Genestealer Cults miniatures, the scavenged weapons they use to slaughter their victims, and army-building lists allowing for Hybrid and Brood Brother cultists drawn from the Astra Militarum;
– formations that make use of both the Genestealer Cults and Astra Militarum ranges, with notes on the wargear that Genestealer Cults scavenge and use for their own sinister ends;
– 6 new Tactical Objectives and the complete Broodmind Discipline: new Psychic Powers used by Magi and Patriarchs;
– the Cult Ambush rule: dependent on a dice roll, Genestealer Cults units can set up anywhere on the table, deploy and charge in the same turn, and burst from their hidden lairs to surprise and engulf the enemies of the Cult;
– a showcase of beautifully-painted Citadel miniatures, presenting the colours and icons of the Cults that lurk below.
~Have fun folks, and check back all week for more Genestealer Cults reviews and more.