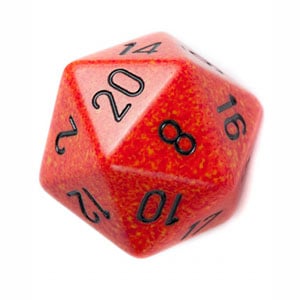 Is that die unlucky or is it physically unbalanced – here's a quick test to find out.
YouTuber and D&D fan Daniel Fisher wanted to convince a friend that his dice were not out to get him, so he came up with a quick balance test.
For more weighty dice…
This doesn't mean, however, that you shouldn't gather all of your dice and make them watch you smash the bad one with a hammer to show them that they need to roll properly. /I've never done that, ever…
How do you handle unbalanced, naughty dice?