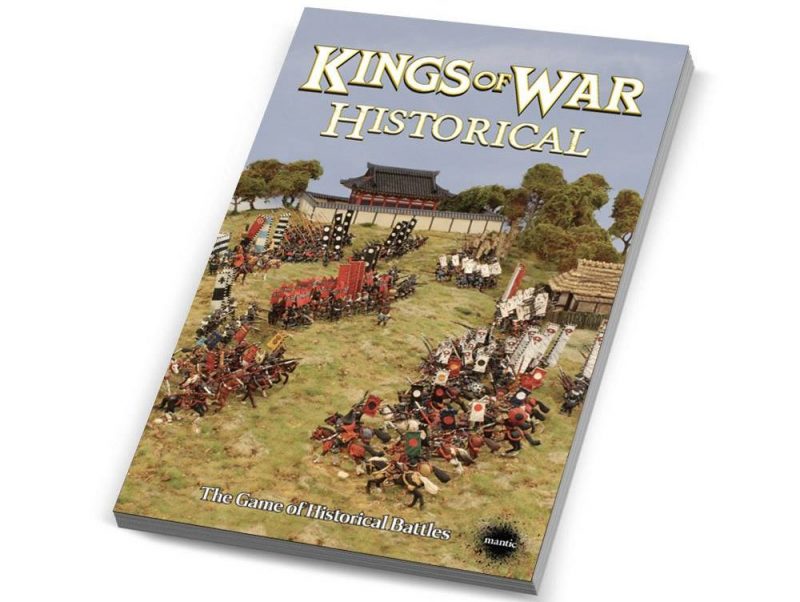 This Mantic ruleset will allow me to pit Goblins against the Roman Legion? Sign me up!
Mantic is introducing a weird war of another type. Soon you'll be able to have armies from throughout time – and fiction – duke it out on the tabletop. You know you want to mix your KoW forces with the great armies of the ancient world. This looks like a lot of fun.
Ever fancied pitting Goblins against ancient Greeks? What about Romans against Celts? Well, now you can with the Kings of War Historical Armies rulebook, which is available to pre-order now! In the book you'll find all the core rules for Kings of War (so you don't need the standard Kings of War book) and 33 new lists for historical armies from Antiquity to the late Middle Ages.
You can use a combination of a master list, themes and mercenary units to build your army, along with veteran abilities to create unique units and represent elite fighters. Plus, you can also add mythical units to recreate legends (or make up your own).

What's more, the expert team in the Rules Committee has worked tirelessly to ensure the Historical Armies are perfectly balanced against the existing fantasy forces.

The 112 page softback book is available to order now from the Mantic store and will be shipping later this month.
Who would be in your ultimate historical vs fantasy battle?