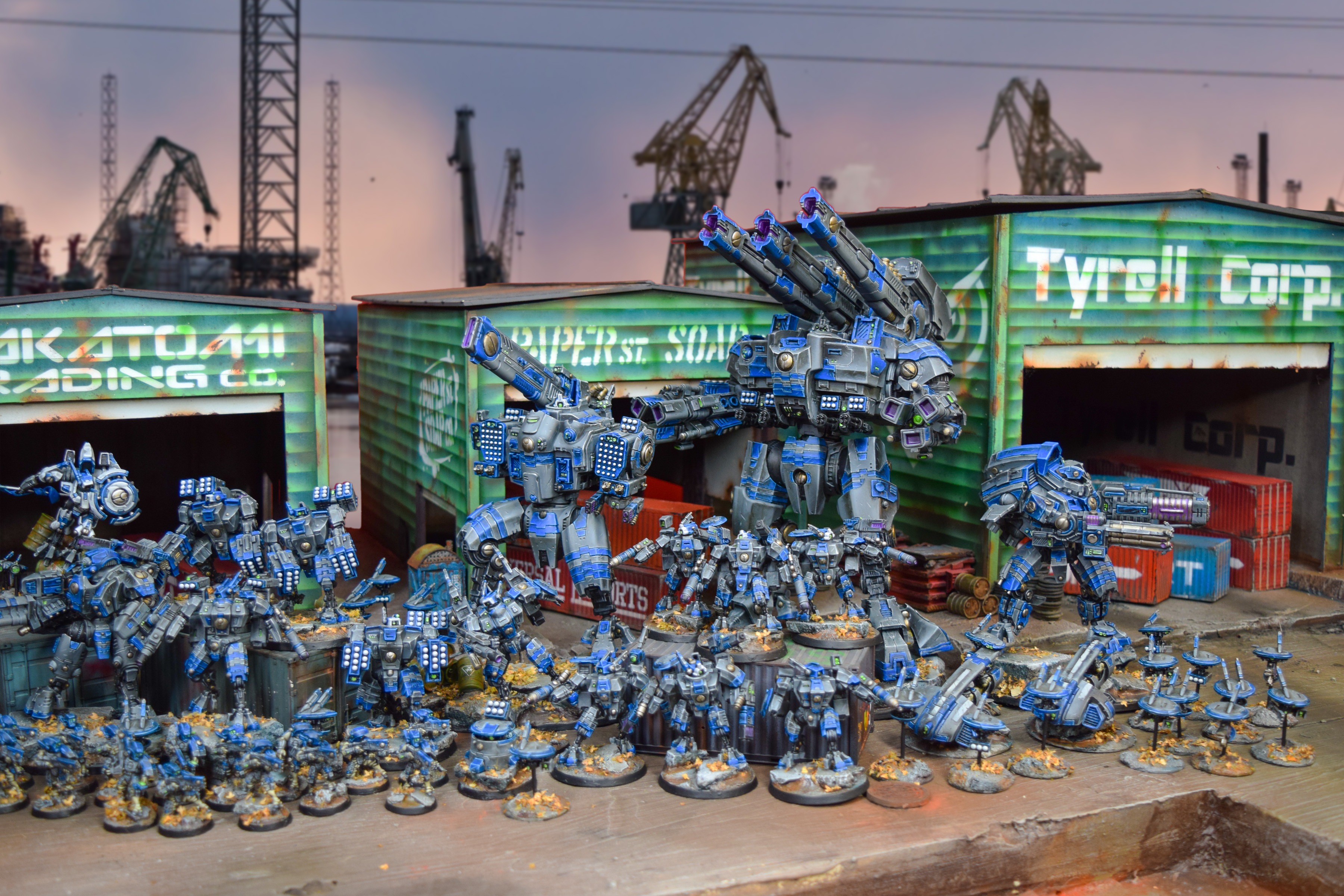 GMM's back with two quite different Tau Empire suits – a custom Commander Farsight and Ghostkeels.
The idea for Farsight started with the last commission.  The customer had designed his own and liked the result but it didn't quite have the action in the pose he was after.  So  we brainstormed and came up with a kitbash of something much more dynamic.  It is a mix of a Forge World suit, the new GW commander kit, and a Wraithlord sword. The pose took some modification to the armor to articulate, and a large pin in the barrels for the leaping pose. Toying with the idea of him being mostly white, I saved his painting for last and mulled it over, coming up with a good balance of white and grey.
The Ghostkeels are fun models with their chunky armor design.  The way the weapons are designed makes it very easy to magnetize both the main gun and shoulder mounts.  Note the aftermarket weapons you may see across the army are by Paulson games.
See you next time for another batch!
For more images and information on my services:
Thanks, and until next time!