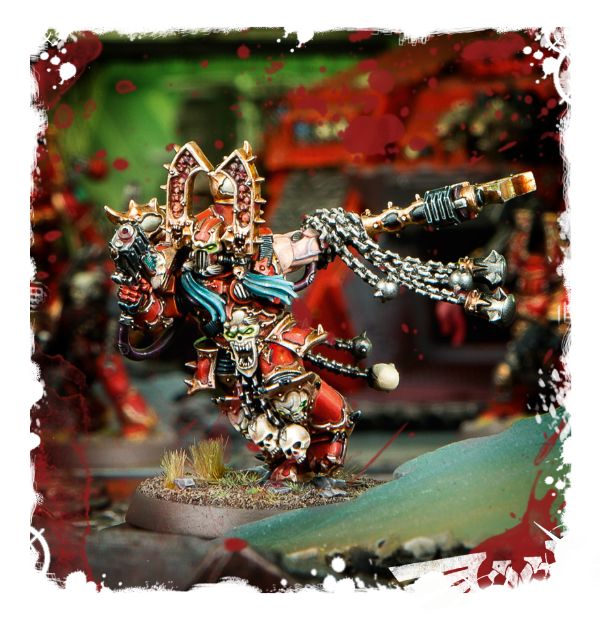 The Tabletop Spotlight is on the NEW Kharn the Betrayer Kit – Here comes the Champion of Khorne!
I've been a World Eaters player and fan for a long time so when Evan from Dragon's Lair Comics & Fantasy pulled this box out of his magic bag I was trying to contain my excitement. Kharn is back with a new model and it looks GOOD:
I have a feeling everyone that was interested has seen the sprue at this point. It's on the GW website already, but what the pictures have a hard time showing off is the depth of the details. There are tons of little things all over Kharn that I was noticing once I had the kit in my hands. The helmet has inset skulls, all the little things on the armor, the design of the plasma pistol, the new look for Gorechild… really this model sculpt is just fantastic.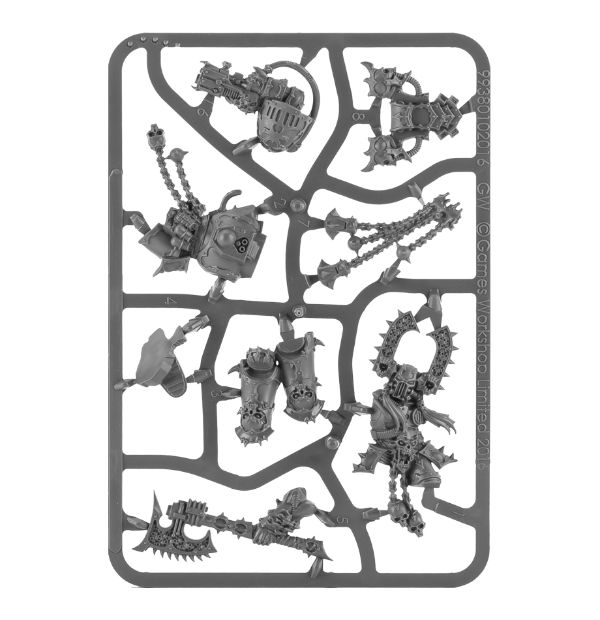 I mentioned this in the video but I really hope this is just he beginning of a re-release of new Character Sculpts. I really, REALLY hope Abaddon gets a new kit at some point. I mean, we've all done the conversion with the Chaos Terminator Lord…but I digress. I think this new kit is a great improvement over a model that I have been served well by but am happy to retire.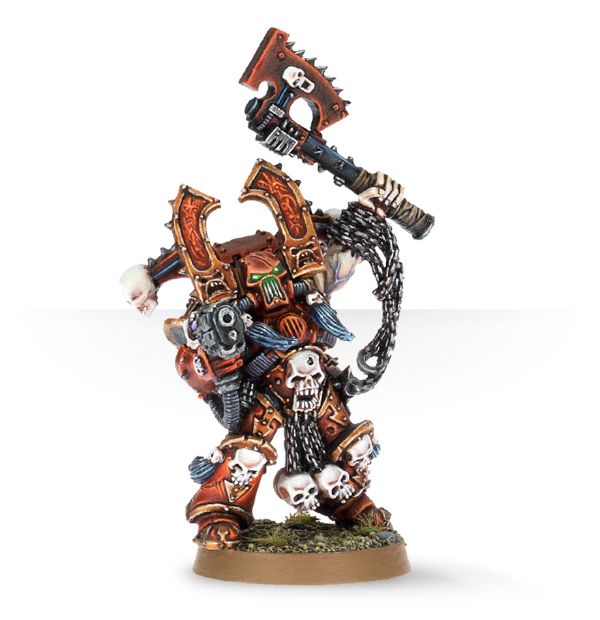 This old model served me well. Good night old friend…
I do want to mention the packaging really quick because it's much better. I'm not a fan of the clam packs because they were always a pain to open. I know I'm not the only one who hated those things. I've got my fingers crossed that GW moves their new models to a box-style like this, at least with their plastics.
As Evan pointed out in the video the clam packs were nice because you could see the sprue of the model. That was a big deal when you were looking at a certain material that was known for having casting flaws… But with plastics the quality is much better. GW has that part of the manufacturing down and it really shows.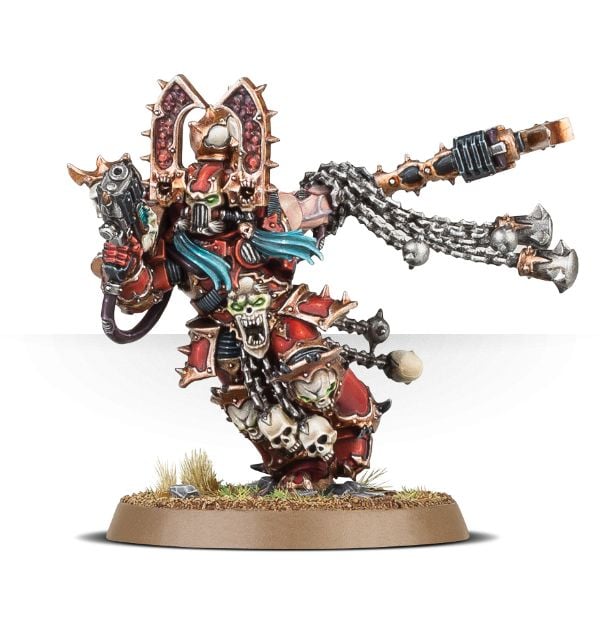 Kharn, 2.0 – Definitely an upgrade!
Anyways, Kharn is out now so go see for yourself. The model is great, the packaging is better and even the little rules flyer is handy. I've got no complaints about this kit!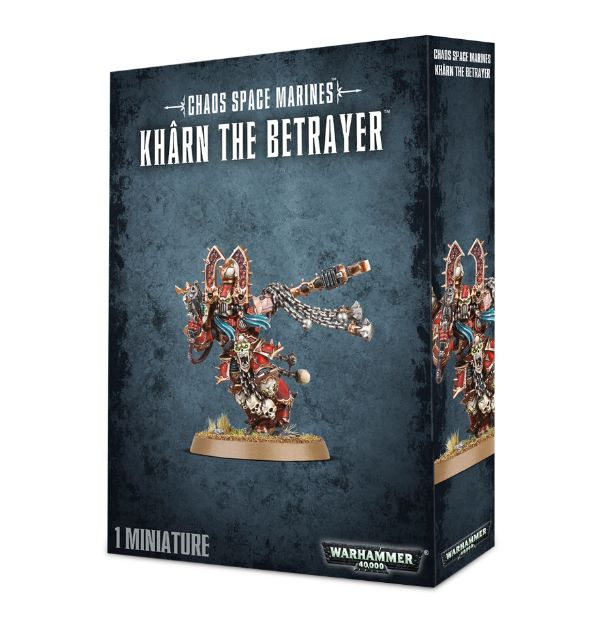 Kill! Maim! Burn!

This is Khârn the Betrayer's mantra, and it has become infamous across the Imperium as a harbinger of carnage to follow. Khârn embodies the eightfold path of Khorne; friend and foe alike are left broken, twitching and torn apart in his wake. As he sprints into battle, his bellowed war cries boom from the vox-grill of his helm, striking terror into the hearts of even the bravest. His plasma pistol spits bolts of destruction almost indiscriminately into his enemies as he closes in, as his screaming chainaxe Gorechild rips apart any survivors with utterly inhuman speed. Even before his last victim has hit the bloodied ground, Khârn has charged off in search of more blood for the Blood God.

This multi-part plastic kit contains the components necessary to assemble Khârn the Betrayer, a single-pose model armed with a plasma pistol and his chainaxe, Gorechild. Supplied with a Citadel 40mm Round base.
They took the look of the Old Kharn model and just updated it with modern tech – and it shows!