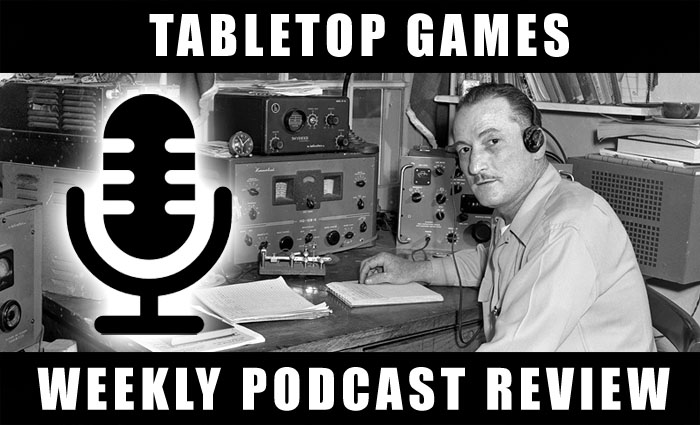 Bahkara here for this week's podcast reviews.
Hey all, Bahkara here for this week's reviews!  This week we have a few podcasts talking about the NOVA Open and help with making a tournament list! With all that, lets get on with the reviews!
Battlehosts Episode 24 – This episode the discussion revolves around building a competitive tournament list. Although they mainly play in the ITC format many of the ideas behind the lists are applicable to almost any tournament you go to. They discuss each of their requirements for their armies and then go into each race and give you ideas on making a tournament list with that race as your main army. Very informative and helpful. If you are a new player, or you are thinking of attending your first tournament, this episode is a good way in helping you make a tournament list that will at least make you competitive in your foray into the tournament scene.
Allies of Convenience Episode 45 – This episode is an interview with the head judge of NOVA, Phil Rodokanakis. They go in depth about the missions that are unique to NOVA. They talk about the origins of it and how it tries to balance the playing field in the wake of all the different builds we have today. Its a nice interview about the NOVA convention, how he got roped into being the head judge, and talk about the present and future of 40K.
Also Out This Week.
4 Man Meta Episode 5 (Warmachine)
9th Realm Episode 8 (AoS)
40K Radio Special Report 3 (40K)
Adeptus Terra Episode 24 (40K)
Age of Darkness Episode 36 (30K)
Bad Dice Podcast Episode 149 (AoS)
Chain Attack S2 Episode 11 (Warmachine)
Combat Phase Episode 160 (General)
Combosmite Episode 126 (Warmachine)
Crippled System Episode 172 (Warmachine)
Crusader's Call Episode 6 (40K)
Eye of Horus Episode 72 (30K)
Firebase Delta Episode 6 (Firestorm Armada)
Forge the Narrative Episode 159 (40K)
Garagehammer Garagegamer 4E (General)
Heelanhammer Episode 158 (AoS)
Heroic Intervention Episode 24 (40K)
Long War Episode 66 (40K)
Master of the Forge Episode 65 (40K)
Mayacast Episode 98 (Infinity)
Mynock Squadron Episode 32 (X-Wing)
Preferred Enemy Episode 133 (40K)
Roll to Seize Episode 26 (40K)
TDHM60M Episode 47 (Warmachine)
Wrong Side of the Maelstrom Episode 16 (40K)
As always, check out our blog, at TFG Radio, and give the podcast a listen. We talk 40K mainly but delve into other game systems. This week Adam goes over his latest tournament performance, latest Chaos rumors, and the evils of GMOs!
Have a different opinion? Post in the comments below or email me at [email protected] and let me know!