30K: Custodes & Contemptors In White Dwarf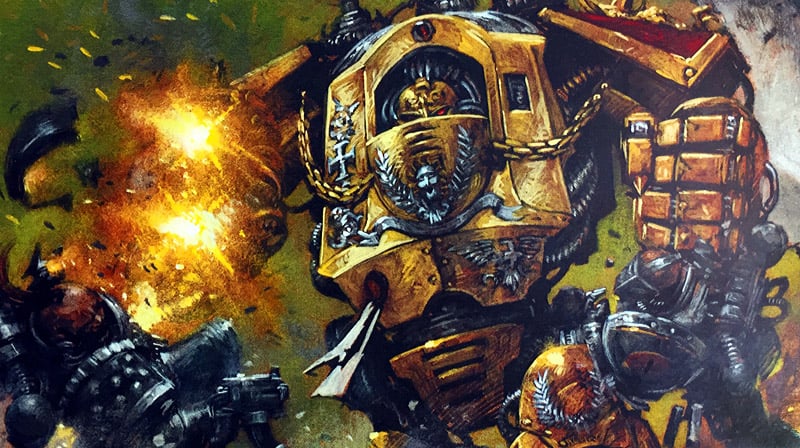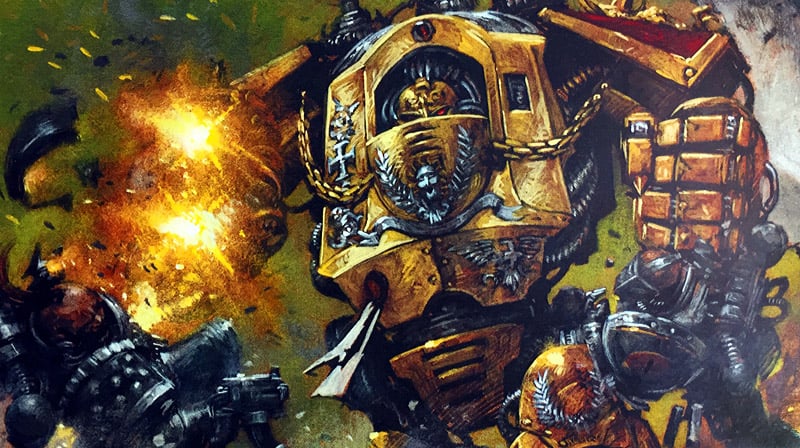 The new White Dwarf is just around the corner and there is at least two awesome new units packed inside!
Take a look at the Description of the upcoming White Dwarf, due in just over a week.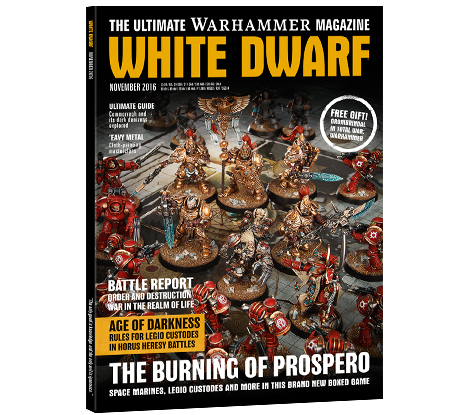 In this packed issue, you'll find:
Planet Warhammer – All the news
Contact – Our letters page
A Tale of Four Keyboards – Total War: Warhammer comes to White Dwarf
Golden Demon
A Tale of Four Warlords
Temporal Distort
Hall of Fame
A World in Flames – We take a look at the Burning of< Prospero
The Ultimate Guide to… Commorragh
Army of the Month – Rik Turner's Blood Ravens
The General's Almanack – A brand-new series about gaming in the Age of Sigmar
Battle Report: The Border War
Armies on Parade
Illuminations: Prospero
Battleground: The Fortress of Kah'Rahkél
Rules for the Lord-Veritant in Warhammer Age of Sigmar, the Legio Custodes in Horus Heresy, and Contemptor Dreadnoughts in Burning of Prospero.
Sprues and Glue
Paint Splatter
'Eavy Metal Masterclass
Readers' Models
In the Bunker
Here's the pic of the Custodes from the  40K rules PDF on the GW site.  Look what's stomping around the background.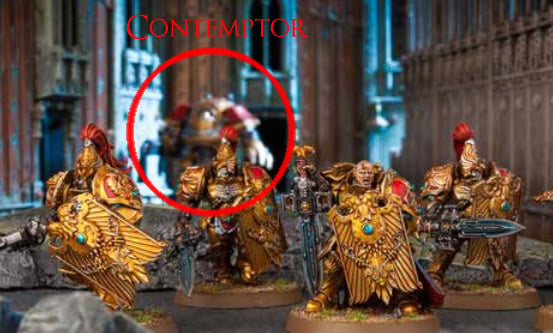 That looks like a Custodes Contemptor to me!
I can't wait to see both Contemptor's in Burning Or Prospero on both sides, AND Custodes in 30k!  We've seen the rules for Custodes in 40K, so I din't know how different they will be in 30K.  The Burning of Prospero Contemptors will be fun and there is certainly artwork of Centemptors on all sides of the conflict.  I assume we will get a simple set of generic rules for the big guys, but you never know…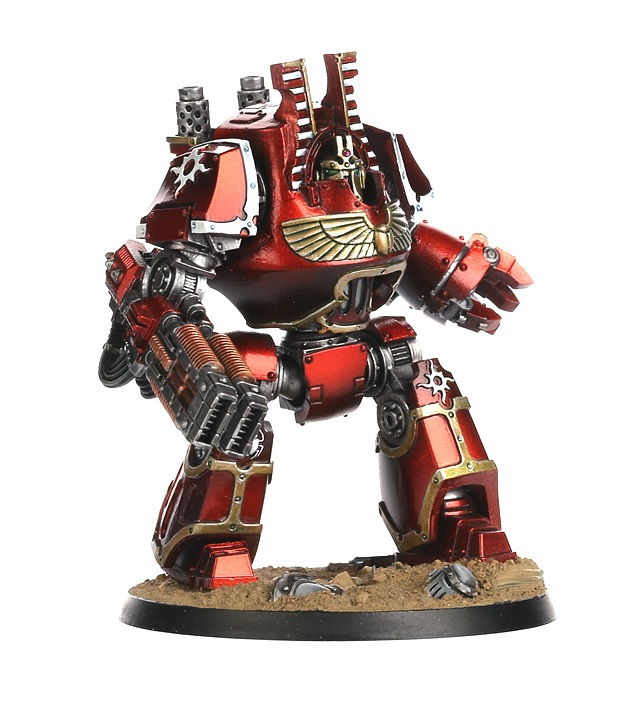 ~I hope we get rules for Custodes, Space Wolves & Thousand Sons Contemptors.  I can dream! 
Subscribe to our newsletter!
Get Tabletop, RPG & Pop Culture news delivered directly to your inbox.