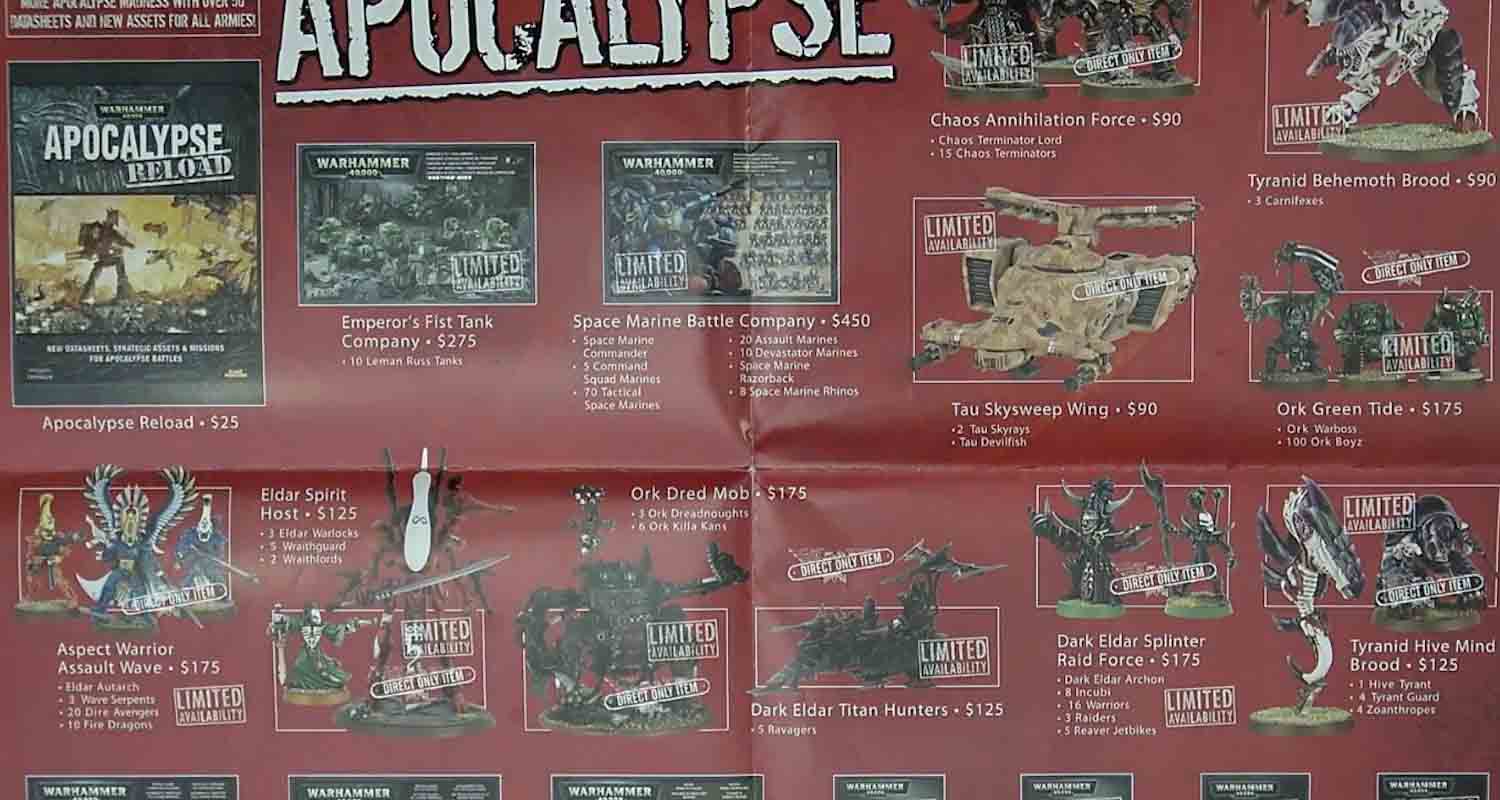 Jump in the way back machine to one of the golden era's of the hobby and we find out if 5th edition was the dawn of the 40k Bundle deal!

5th edition, the last of the numbered editions. If you didn't know, Games Workshop officially calls sixth and seventh just "The Rules". It was a great time to be in the hobby and this poster illustrates, literally and figuratively, why.
But honestly this was really the Age of Apocalypse. It had just come out in the summer of 2007 and there were a TON of apocalypse box bundles. With Apocalypse, the 40k universe had shifted to huge templates, huge armies, and ridiculous amounts of casualty. That was state of the hobby.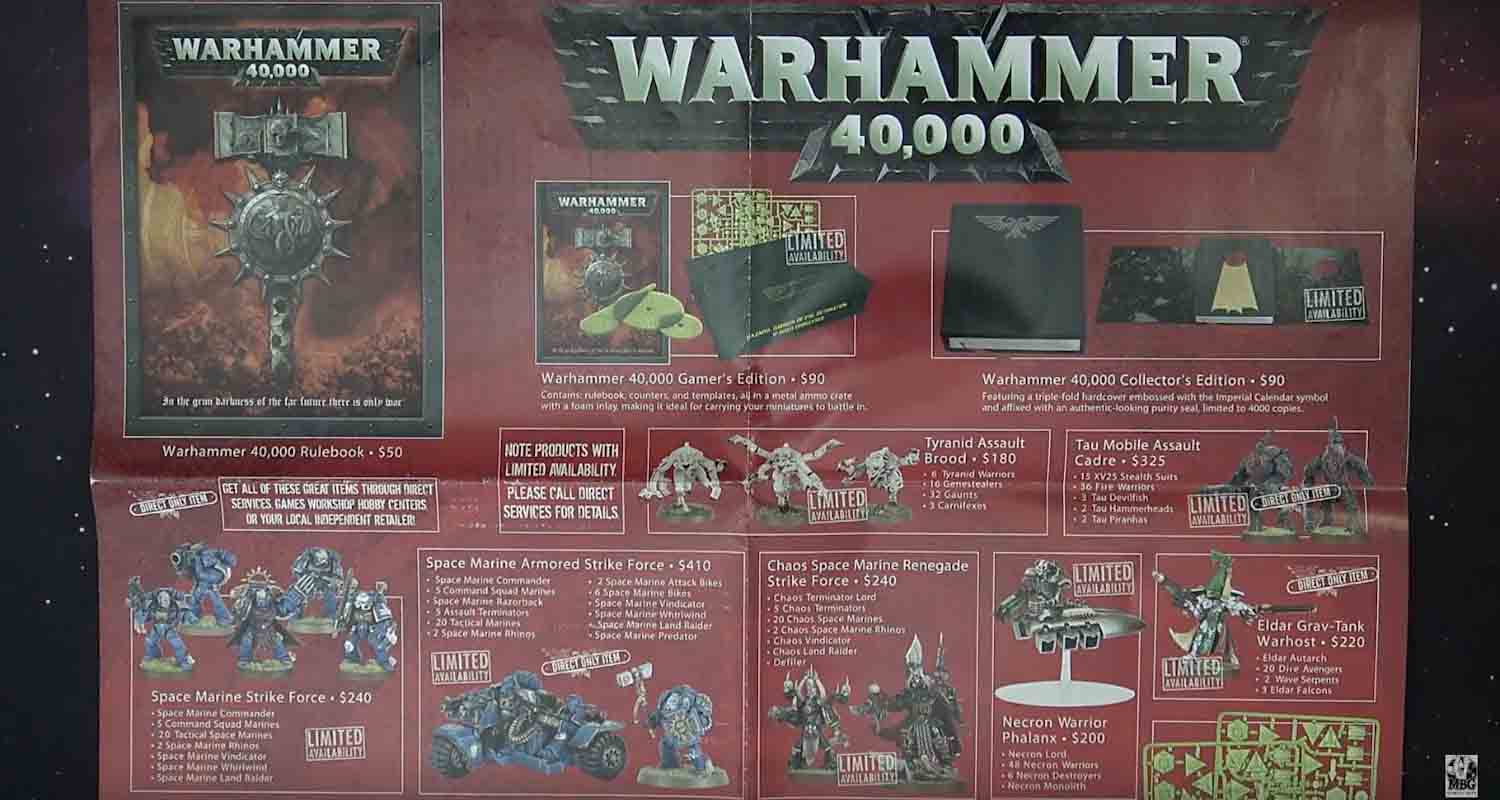 There was a special Gamer's Edition as well. That one came with a cool tin, about the size of the rule book itself, and included acrylic tokens.
The tokens where labeled "run", "pop smoke", and other new mechanics that the edition introduced. There was a collector's edition book with a wax seal, made out of the best paper, the highest quality card stock, and of course included the gold foil. It was the same high quality we've come to know and love from Games Workshop!
These collectors editions are cool to have and I love this kind of stuff. Of course, it has a shelf life, it's not as cool when the new edition comes out but that's the just the way it is.
This poster also showed us the neat bundles that Games Workshop was releasing; they had a lot of value at 180 USD. You'll notice a lot of the formation names here. They're the same as many of the formations we love and hate today; the names themselves have roots in Apocalypse.
The poster also highlighted some other accessories like a game mat, which was really just expensive felt, templates, craters and even a line of sight laser.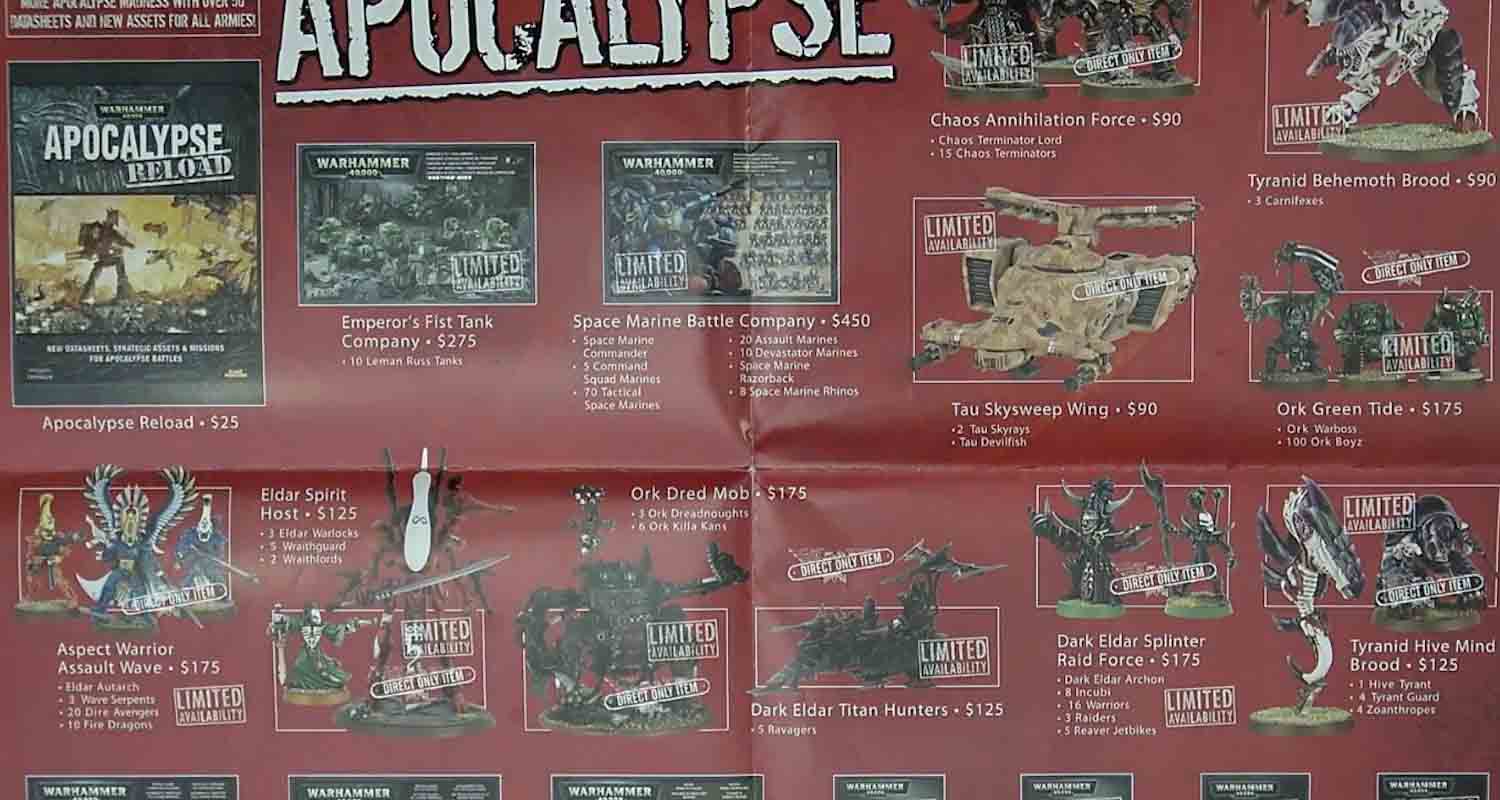 Look at some of these bundles! They had a Space Marine Battle Company for 450 USD, which was easily half off! People where just snapping these up left and right.
But wait there's more! 100 Ork Boys for 175 dollars AND a Warboss? Imagine if you saw something like that released today how many kits you'd feel you need to buy just to have it (Knight Renegade anyone)?
This was an awesome time to be in the hobby because you could scoop up all this stuff and get your gear. Forge World couldn't even keep up with the demand.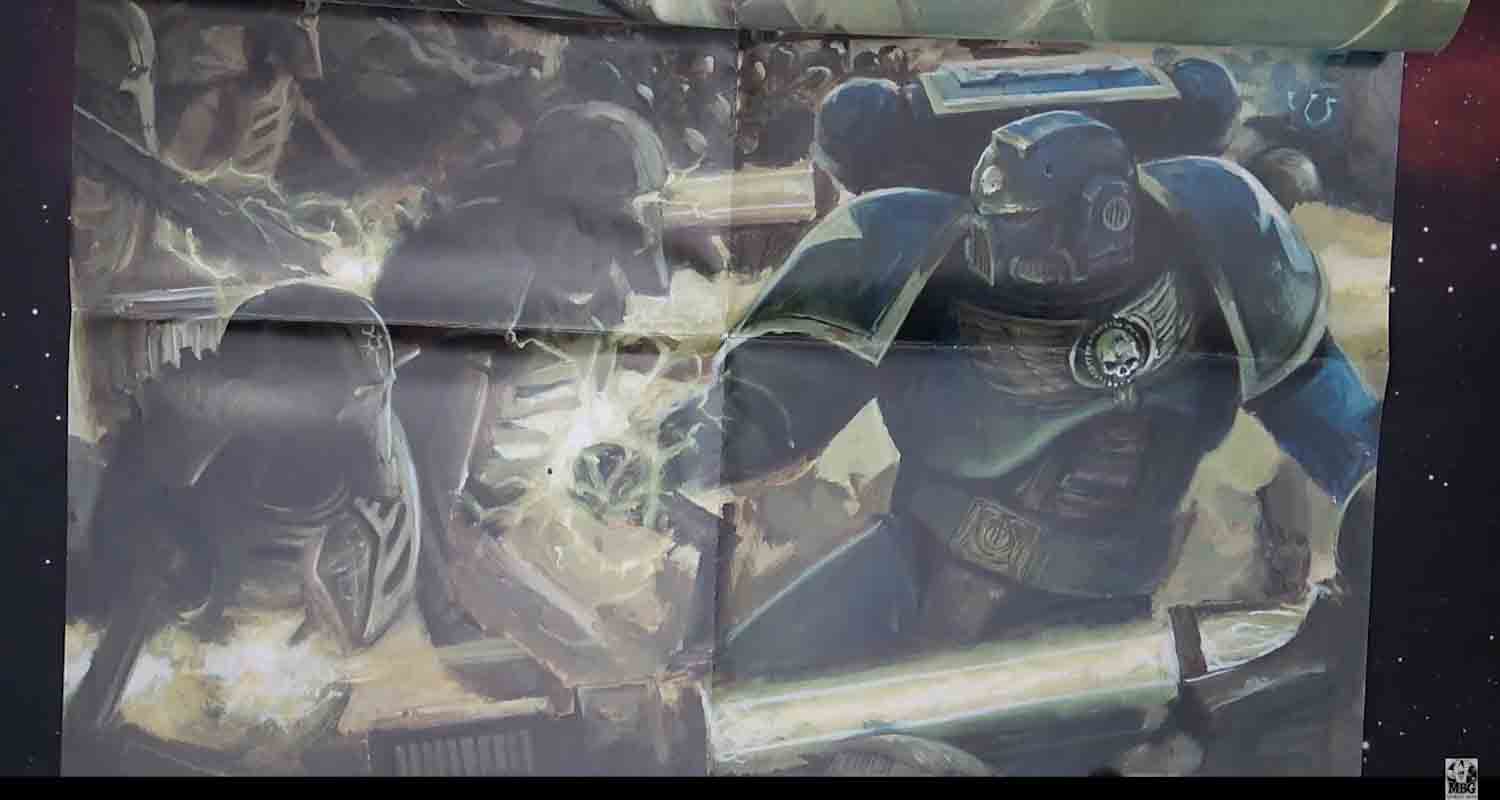 "I put instant coffee into a microwave oven and almost went back in time!"