Everyone is talking about primarchs returning, so it's time to go over what happened to them all.
Ok, some notes here – we are putting out the "official" story of what happened to each Primarch. Some of these stories are vague and may of these stories are quite old.  In any case – you can bet that if GW wanted to bring back a set of 18 plastic Primarchs, they could retcon the heck out of all these stories.  I'll mark the dudes who are dead in italics. Let's get started in sets of good guys and bad guys: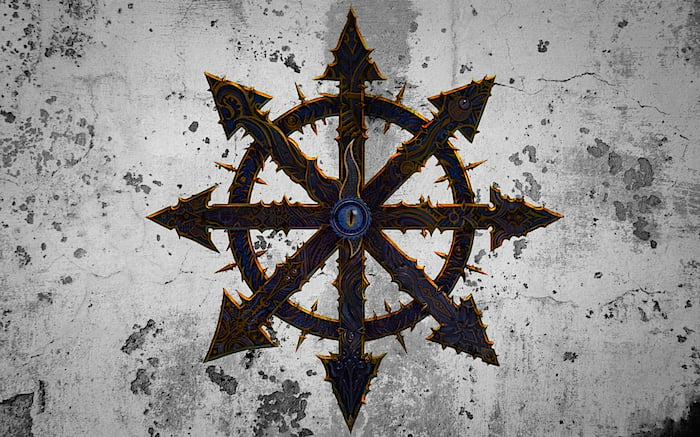 Traitors Primarchs
Tally:
3 Dead (1 presumed, Alpharius)
6 Deamon-princes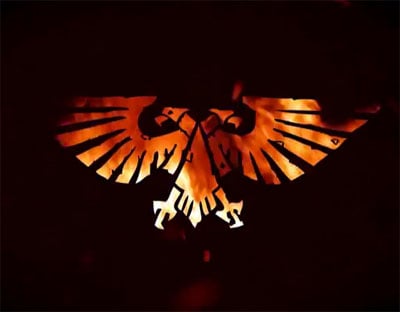 Loyal Primarchs
Ferrus Manus was killed at the Drop Site massacre at the start of the Horus Heresy by Fulgrim who presented his head to Horus.
Sanguinius was slain by Horus after refusing to join him during the Battle of Terra.
Lion El'Jonson returned to his homeworld of Caliban only to discover that his friend and second-in command Luther and the Dark Angel garrison had turned against him. He led a strike force of his own loyal Dark Angels against the traitors. He disappeared in the resulting inferno as the world was blasted apart by a Warp Storm and a bombardment from his ships in orbit. He sleeps deep within the Rock, the biggest piece of Caliban and current home base of the Dark Angels. Only the Emperor and the Watchers in the Dark know of this secret.
Jaghatai Khan disappeared while pursuing the Dark Eldar into a Webway portal after they had managed to raid Mundus Planus. There are rumours that he fights there still, lost in the twisting paths of the Webway. After nine thousand years it seems highly unlikely, but not impossible.
Leman Russ disappeared in the Eye of Terror. The Space Wolves hold a legend that says Russ went on a quest to find a means to cure the Emperor. His final words before his disappearance is that he would return for the 'Wolftime' (the final battle). It is also said that Leman Russ led the 13th Company into the Eye of Terror and ordered them to hunt down the Traitor Legions which had fled to the Eye of Terror, particularly the Thousand Sons.
Rogal Dorn boarded a Chaos cruiser during a Black Crusade alongside a company of his sons and died fighting. Today, his hand is housed in the holiest shrine of the Imperial Fists chapter, and his dead body encased in amber and put in Phalanx . 
Roboute Guilliman was struck down with an envenomed blade by his former brother Fulgrim. His body is perfectly preserved in a stasis field at the heart of the Temple of Correction. It is rumoured that he is still alive and that his wound is slowly healing, something normally impossible in a stasis field. The truth of this rumour is unknown but this is seen by many (including Captain Uriel Ventris) as mere optimistic thinking.
Vulkan disappeared. The position of Chapter Master, filled by the Captain of the First Company, is considered to be a regency as the Salamanders believe that Vulkan will one day return and lead them on a great crusade against Chaos.
Corax was racked by guilt and shame. In order to rebuild quickly the strength of his legion from the dropsite massacre on Isstvan V, Corax accelerated the growth of the gene-seed organs, producing more Space Marines, but this process also deteriorated the Gene-seed, causing many to become hulking monsters. Riddled with guilt over what he had done, Corax administered euthanasia to all of them and then locked himself away within his sanctum, the Raven's Tower. Exactly one year later he left his tower, haggard and gaunt, and took a small shuttle craft with the words Never more. It was last monitored setting a course for the Eye of Terror.
Tally:
4 Dead (1 presumed, Dorn)
5 Missing (1 Narcolepsy, El'Jonson)
Good luck with this one…
And the other one…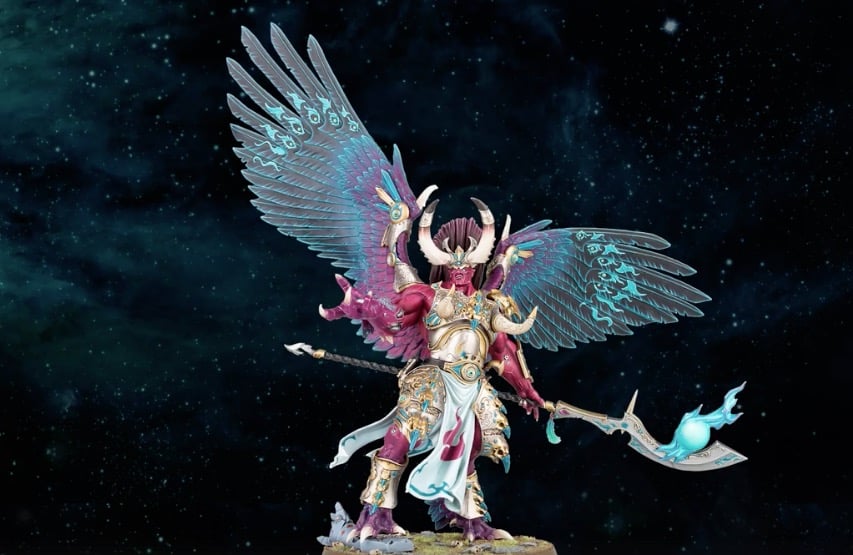 You can see that Magnus could very well be only the beginning.  Only a small minority of the Primarchs are "dead-dead":
Horus
Konrad Curze
Ferrus Manus
Sanguinius
Everyone else has a lot of deniability or wiggle room in their status.
~Who do you think should return next after Magnus?