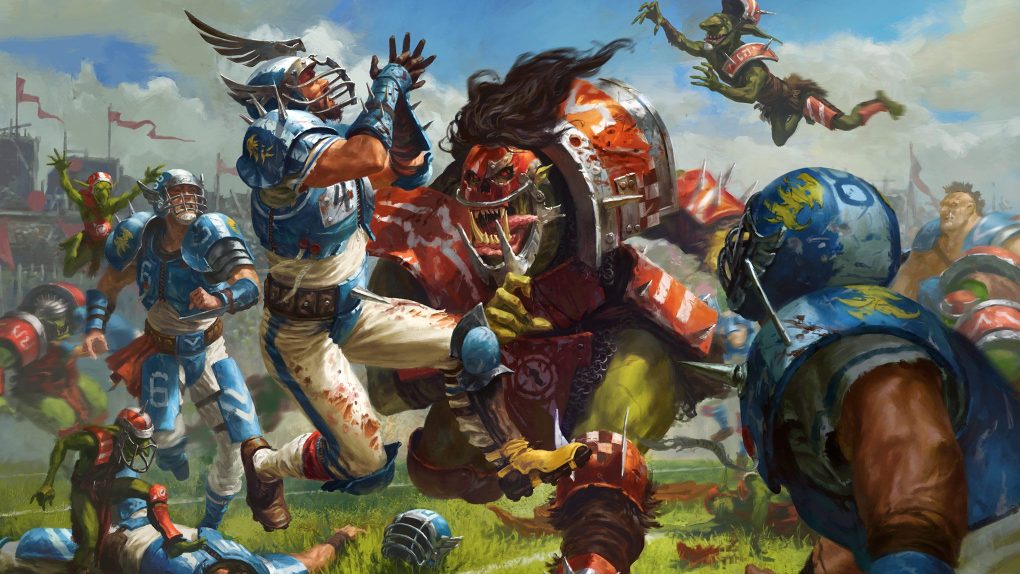 Games Workshop has some new Online Resources for all things Blood Bowl – A new season is coming your way!
Blood Bowl fans and interested new parties start your touchdown dances because Games Workshop has some fantastic new online resources for you to check out. All of these are available at the new Blood Bowl Website and there are even more goodies there to check out.
via Blood Bowl
We already got a look at the contents via their Blood Bowl Unboxing Yesterday. But if you poked around their website you may have noticed a few other things. First off they have a short How To video:
They also have a great run down of a few of the Races, Teams and Players that will be heading to the field as well: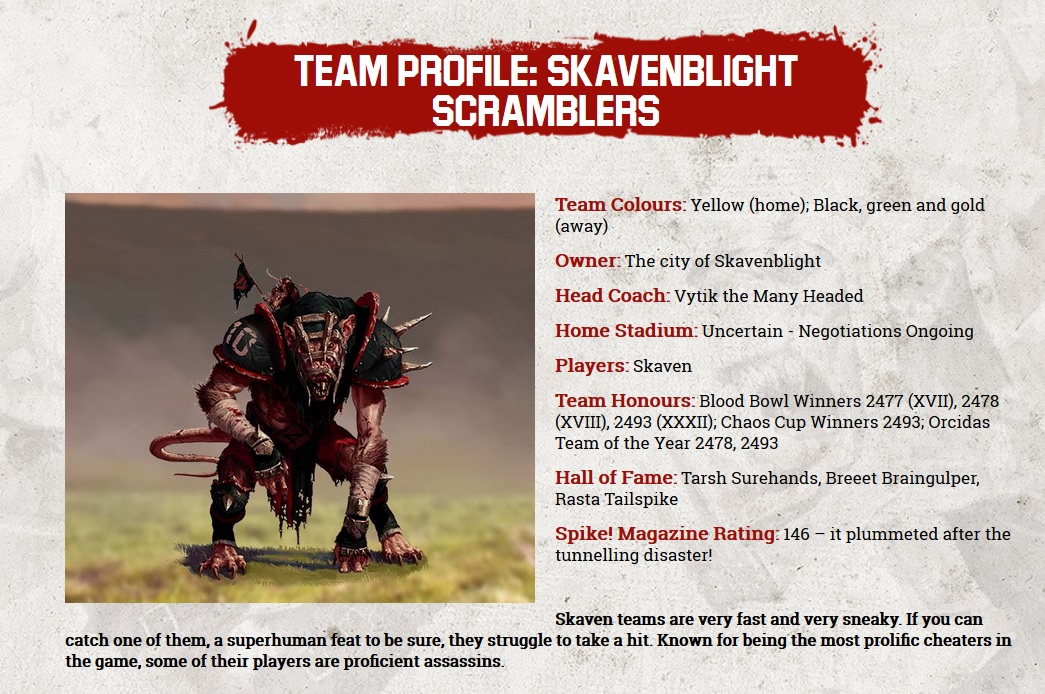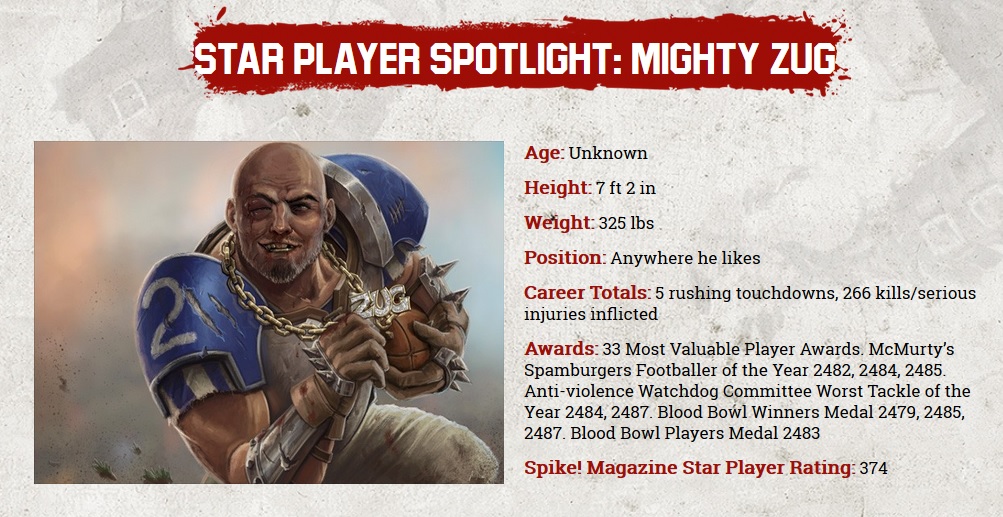 In another section of the site they also have some great "Drill Cards" that will help you practice your Football Skills before you get into an actual game. If you want to get a taste of what the game will be like you can flip through those – you might pick-up a new tip or trick!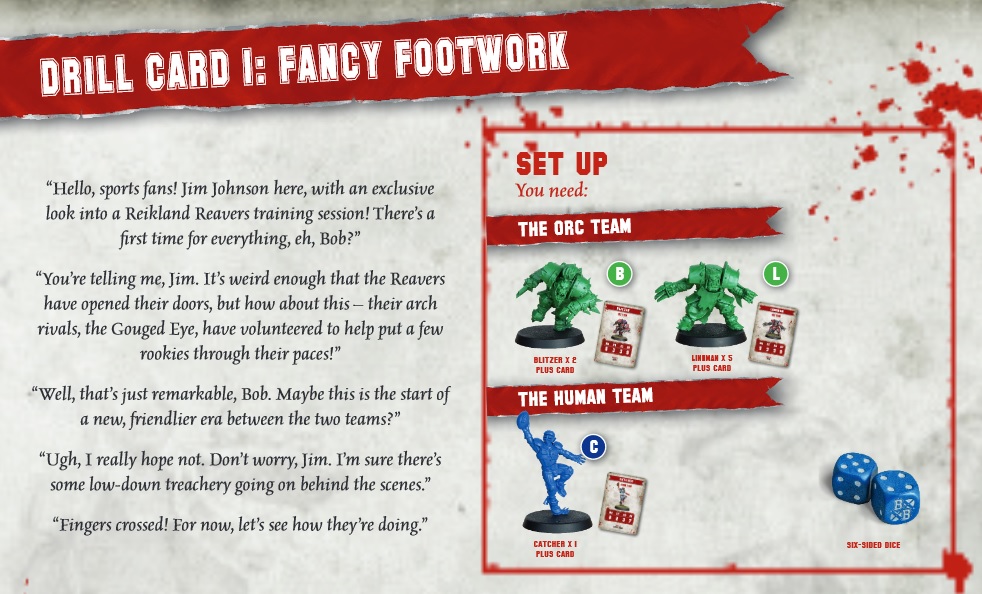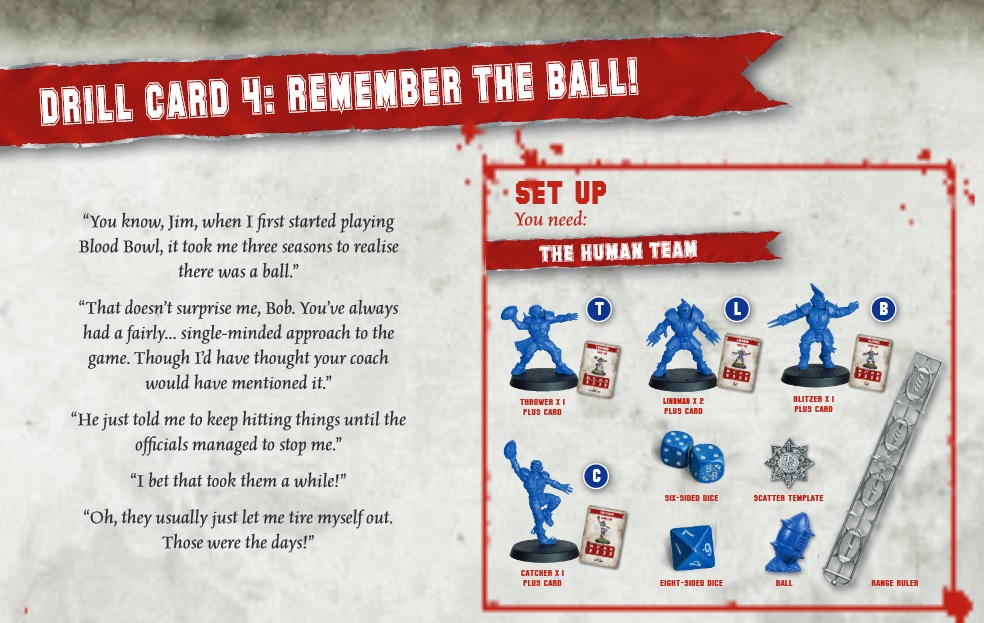 They have other resources as well like Roster Sheets and League Rosters as well. But I think the real gems on the site are the new Wall Papers they have for download.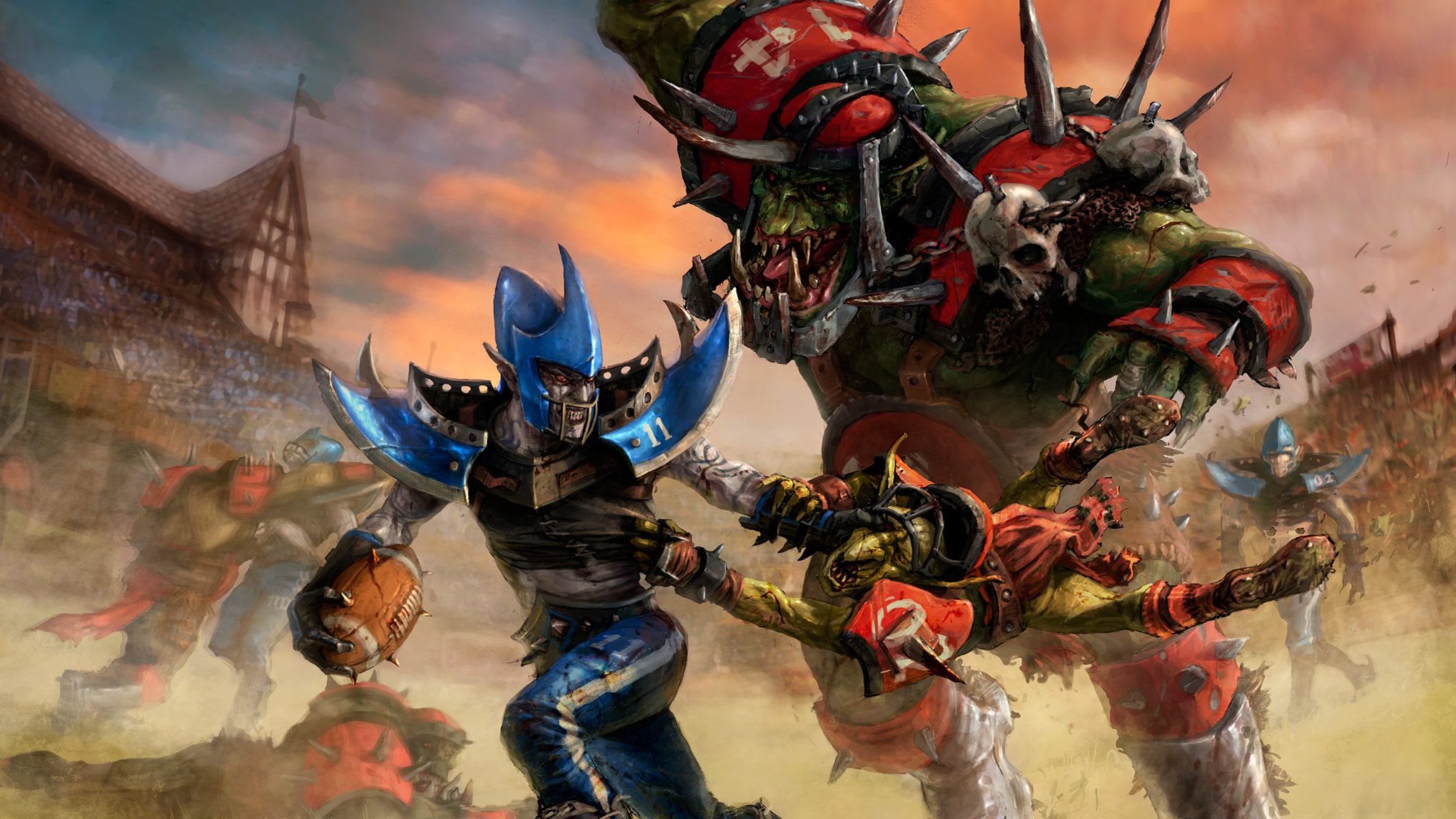 This is how you do a re-launch of a classic. I'm really looking forward to getting a copy of this one when it hits shelves. Also, I'm loving these teasers for the new teams that might show-up. We already see the Skaven and the Dark Elves as probable future teams – who else is going to show up on the pitch?!
Games Workshop – Please make team boxes…I want my Skaven Team back!