Burning of Prospero Painting Guide: FIRST LOOK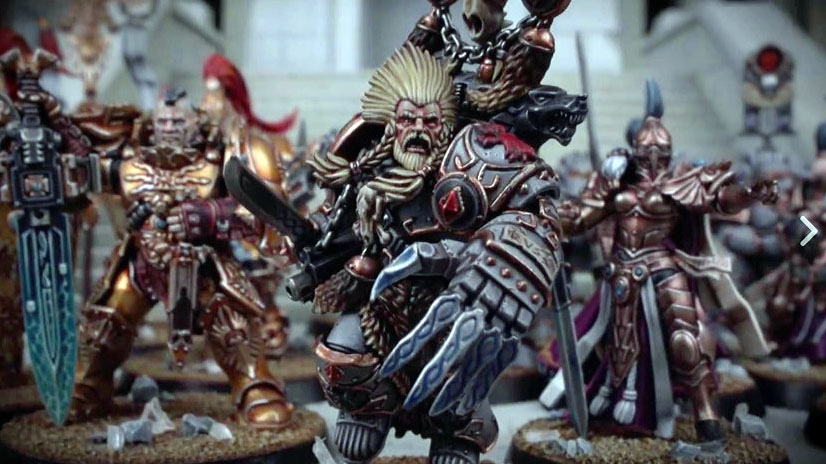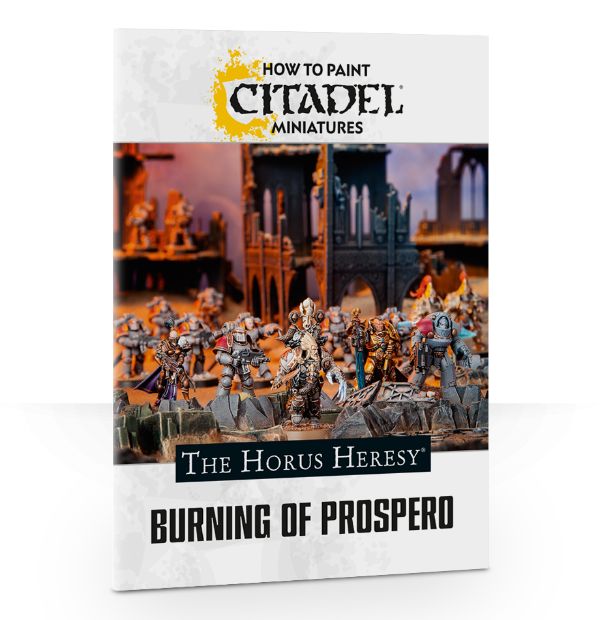 Having trouble deciding on how to paint your new Burning Of Prospero models? Let Citadel do the thinking for you with this new How To Paint book!
The beloved Citadel How To Paint books are always packed with great information, pictures and tutorials and this one is no different!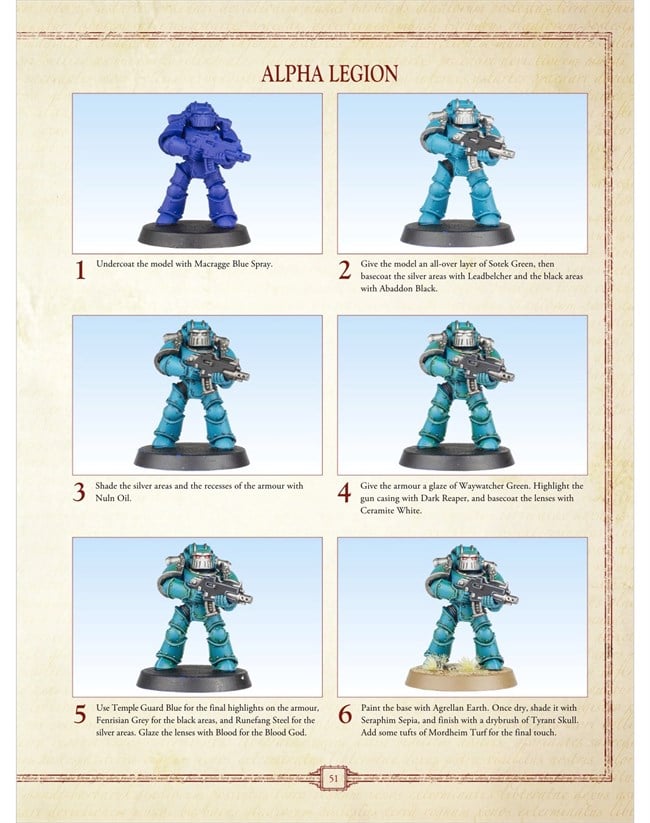 Best part is they show you how to paint all 18 legions, and the special charters in the box set, and go over the basic techniques and such for painting in general.
All of these combine together to make one of the best painting guides ever from Games Workshop.
Source: Black Library
This is an ePub 3 file. You will need an ePub3 reader on your device to use it. For more information about these, check out our Formats and Ranges page.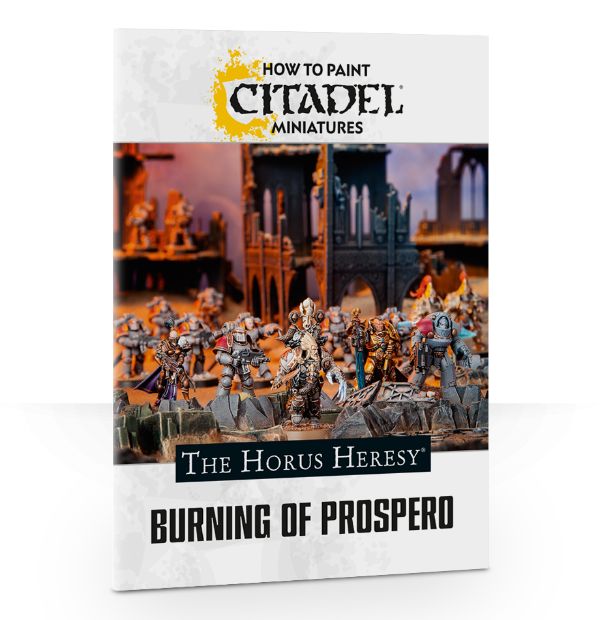 This full colour painting guide is the perfect resource for anyone and everyone who wants to paint their Space Marine Legions in the colour schemes from the Horus Heresy. It contains guides for the entire contents of the Horus Heresy: Burning of Prospero boxed game, with tutorials on layering and drybrushing. There are also guides to painting Space Marines in the colours of the 18 First Founding Legions.
Subscribe to our newsletter!
Get Tabletop, RPG & Pop Culture news delivered directly to your inbox.
Want to paint the contents of your Burning of Prospero box? Or get a colour scheme for your Horus Heresy Space Marine Legion? This is the eBook for you.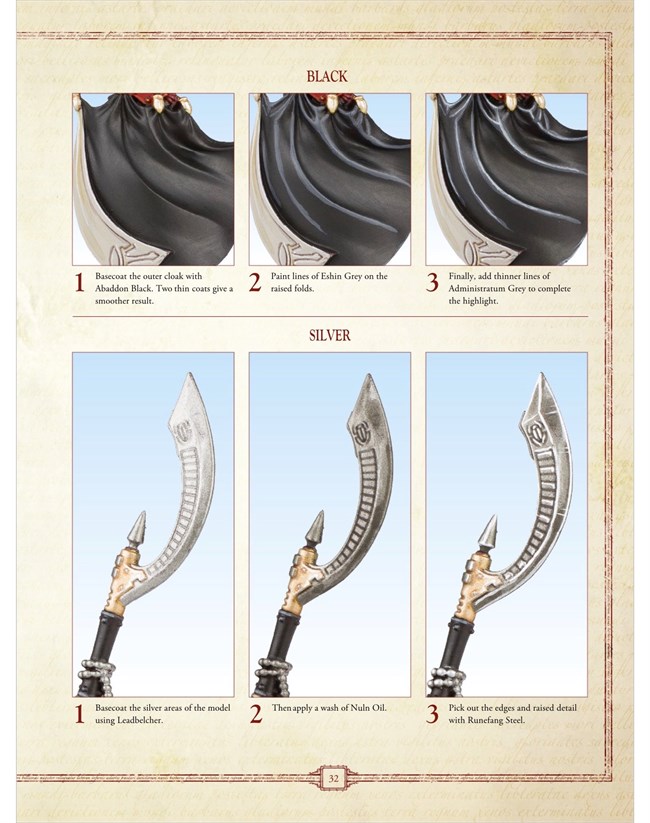 DETAILED GUIDES
– Geigor Fell-hand
– Ahzek Ahriman
– Sisters of Silence
– Custodian Guard feature

LEGION COLOUR SCHEMES
Dark Angels | Emperor's Children | Iron Warriors | White Scars | Space Wolves
Imperial Fists | Night Lords | Blood Angels | Iron Hands | World Eaters
Ultramarines | Death Guard | Thousand Sons | Sons of Horus
Word Bearers | Salamanders | Raven Guard | Alpha Legion
~Head over to Black Library to get more information on the How To Paint: The Burning Prospero book. While you are over there go ahead and pick up a copy of this incredible painting aid!