FW: New Mechanicum & More At "Open Days"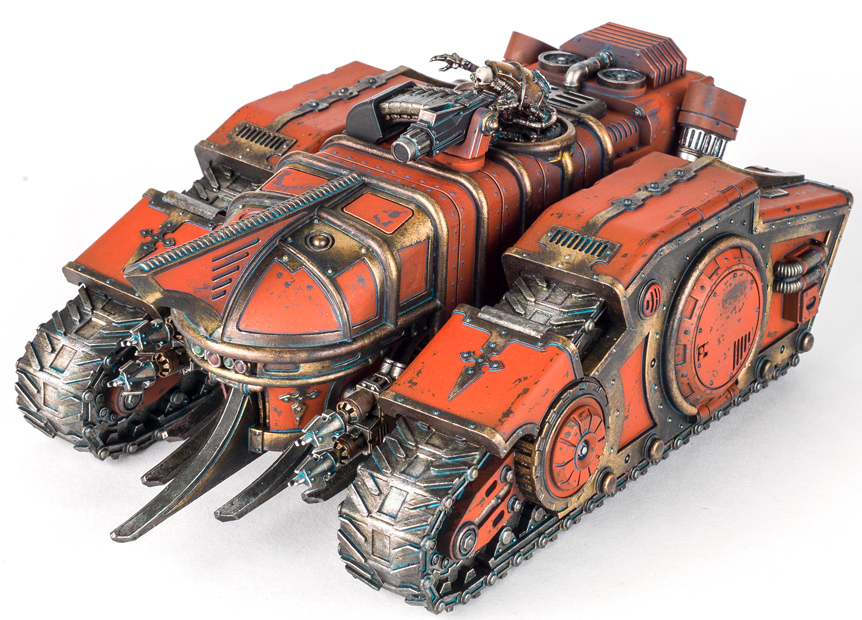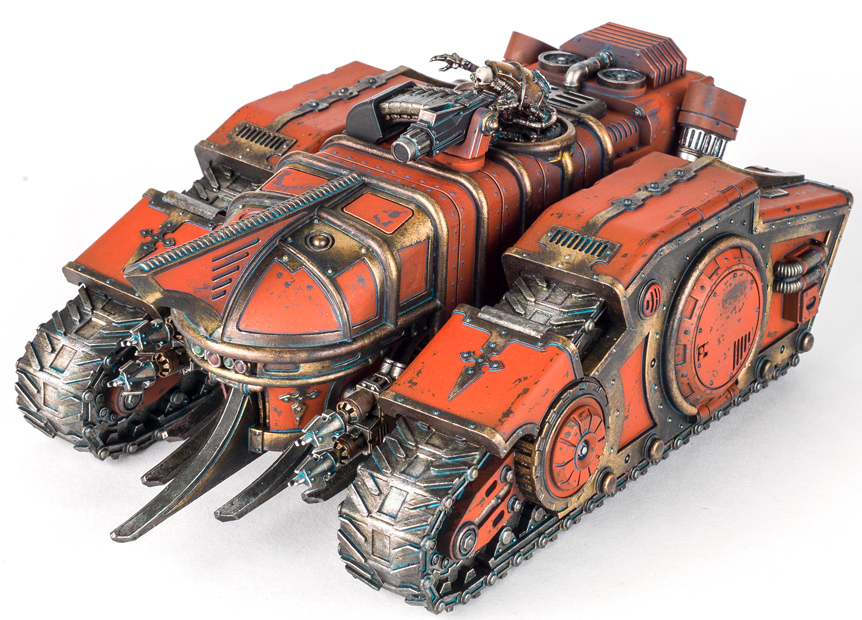 Forge World is teasing even more good stuff at Warhammer World Open Days – Here comes the Mechanicum!
We already knew that Forge World was going to bring the goods for the Custodies. Now we know that there will be another star at the show because the Macrocarid Explorator will be in the house to represent the might of the Mechanicum!
via Forge World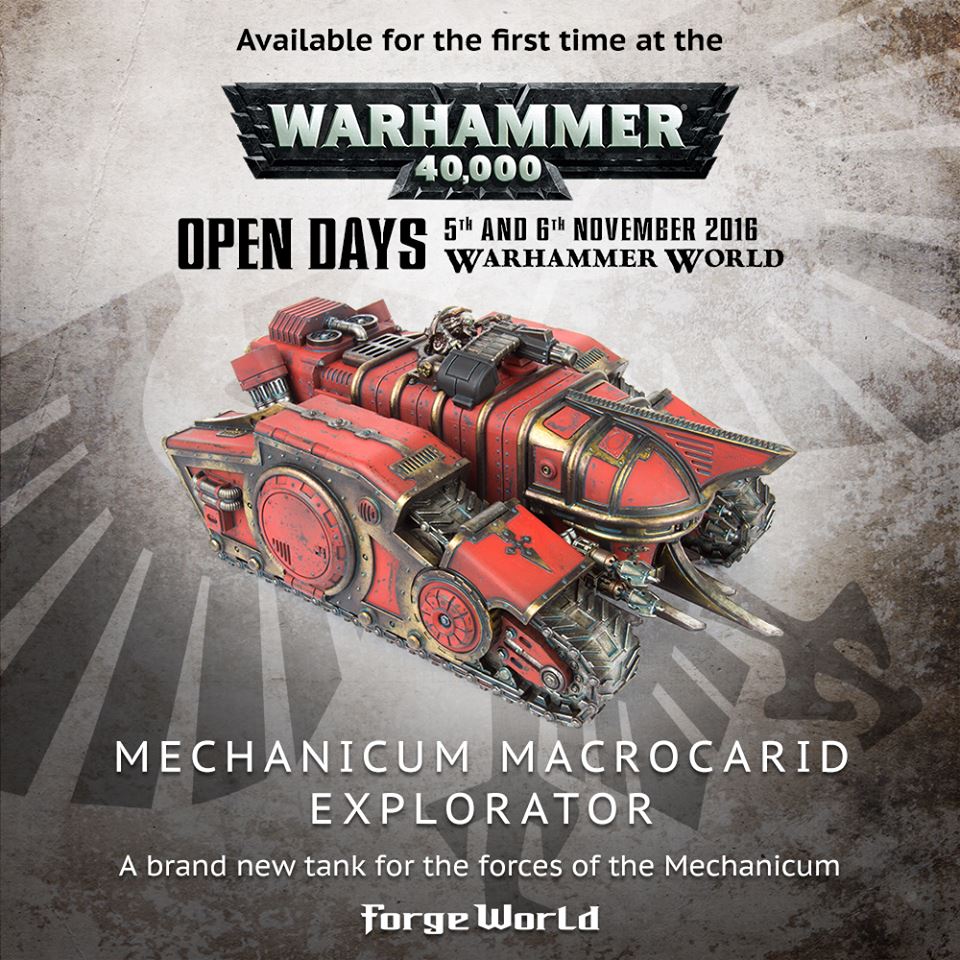 The incredible new Macrocarid Explorator will be on sale for the first time – before general release – at the Warhammer 40,000 Open Days on November 5th and 6th!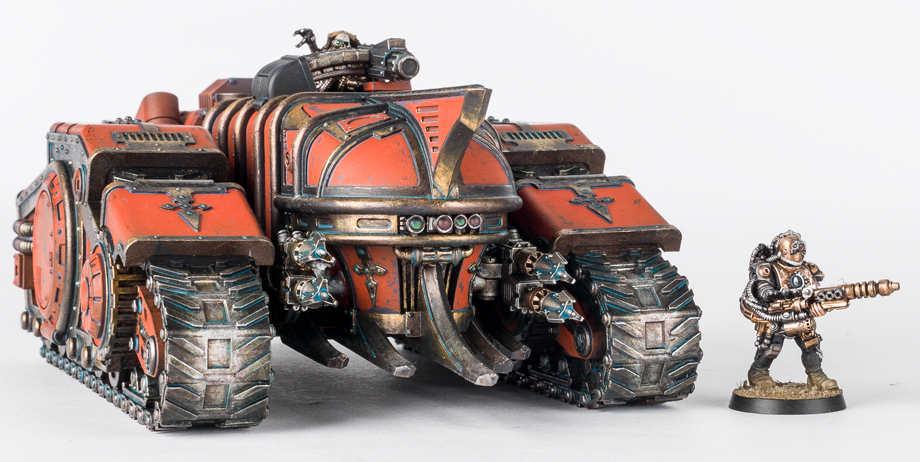 It'll be available here on forgeworld.co.uk soon after, but if you want to get one first, get your tickets for the Open Days now!
Tickets are on sale now – if you're going to be in the area it would definitely be worth a look!
Fans of Warhammer 40,000 won't want to miss this chance to delve into all they love about the world and it's miniatures; at the biggest and best Warhammer 40,000 Open Days to date.

Meet members of the 'Eavy Metal Team, Citadel Writers, Citadel Miniatures Designers, Army Painters, White Dwarf team, Warhammer World Studio and the Forge World Design Studio as they show off their new creations, chat about them, and share some favourite miniatures from the past. Get expert advice to use on your own projects from live hobby demonstrations being run throughout the day in the popular Demo Pods. Enjoy a game in the Gaming Area. We'll be announcing more soon about our plans for this area of battle! See a brand new diorama created by the Warhammer World Studio team and chat to them about how they create many dioramas which fill the Exhibition Centre, then explore the Exhibition Centre with its fantastic diplays. Try your hand at computer games from our licensee companies, bringing their Warhammer 40,000 related games for you to experience.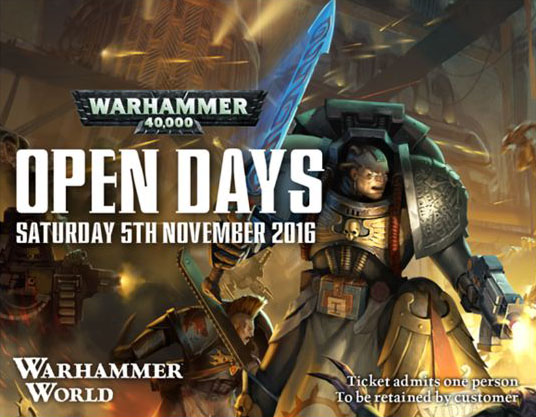 Subscribe to our newsletter!
Get Tabletop, RPG & Pop Culture news delivered directly to your inbox.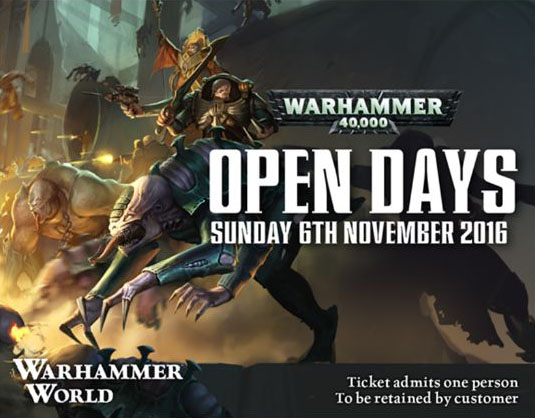 On Sunday the Open Day will be hosting the Golden Demon painting competition. This Goldnen Demon focuses on Xenos and Chaos – the Enemies of the Imperium of mankind in the 41st Millennium. All things heretical and alien are welcome here! Either enjoy seeing some amazing miniatures from painters stretching their creative abilities, or enter and compete yourself. The competition is open to all who purchase a ticket to the Warhammer 40,000 Open Day at Warhammer World in November. You'll perhaps win a coveted Golden Demon trophy, or maybe event the Slayer Sword itself!
And if that STILL isn't enough you can also get your Heresy Era Weapon fix while you're there:
via Warhammer World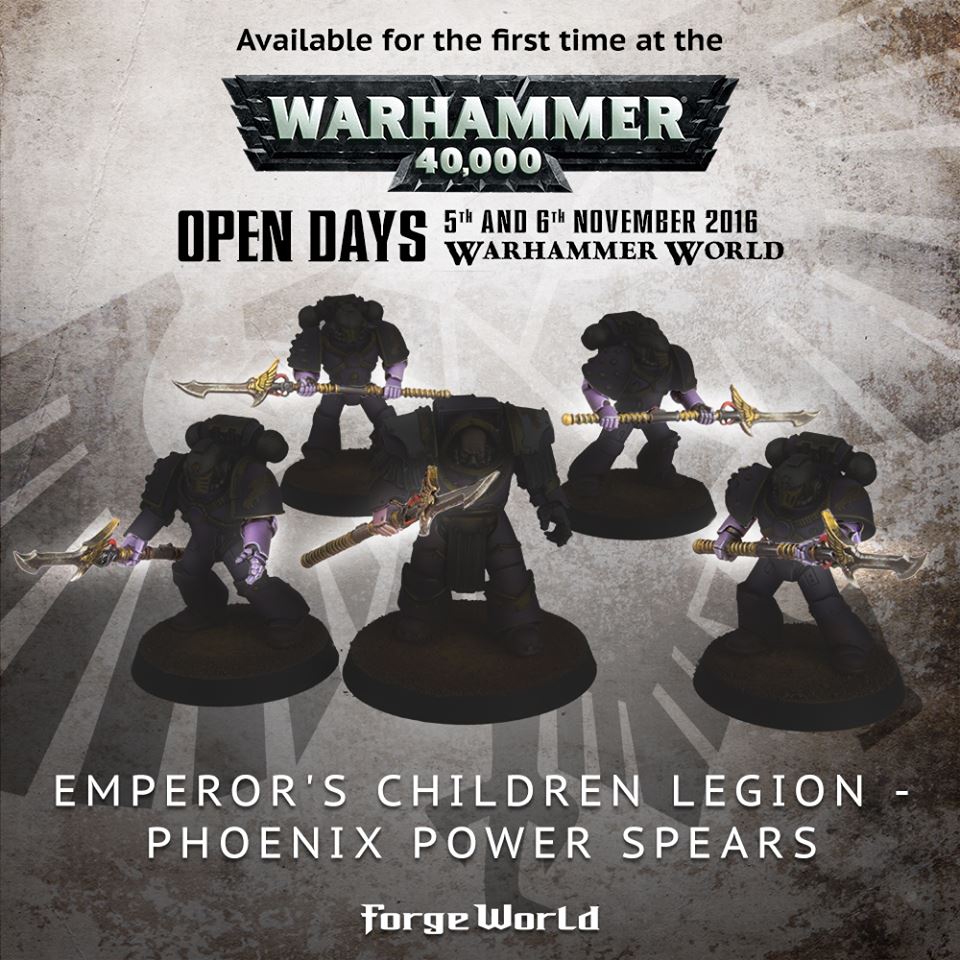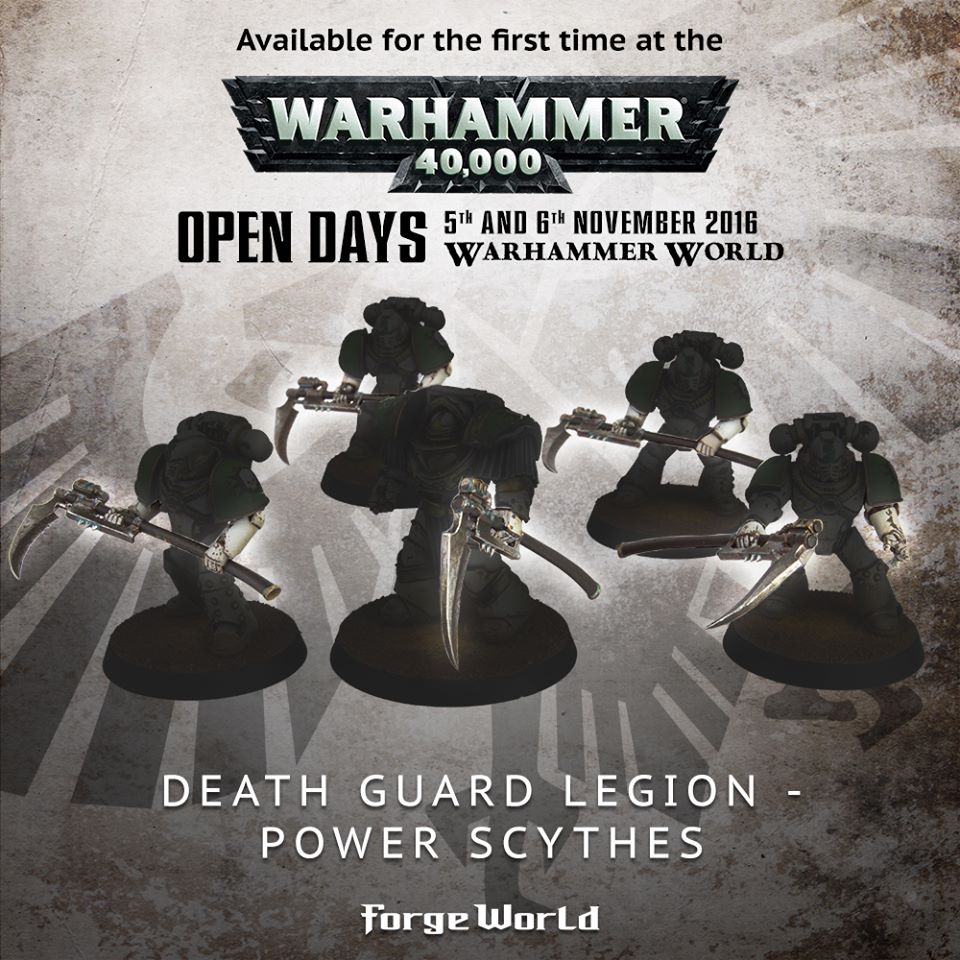 I need a vacation…To go to Warhammer World Open Days!