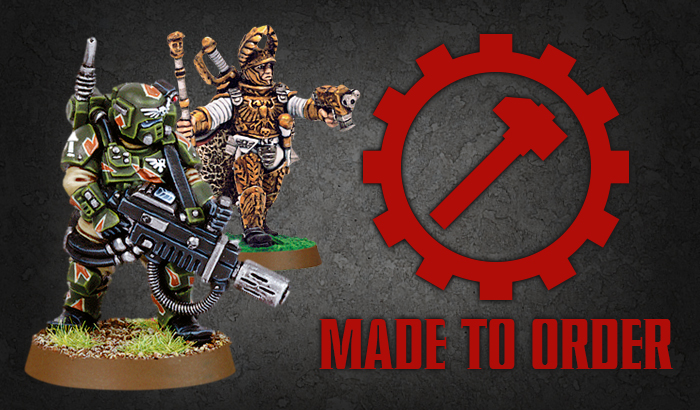 GW is taking suggestions on what the next set of Made to Order minis should be.  What do you want?
via GW (Facebook)
"Last weekend, we brought back some classic Warhammer 40,000 Astra Militarum kits, and made them available for a limited time as part of our Made to Order service. We know there are loads of great no-longer-available Citadel Miniatures that you collectors would love to get your hands on.
Well, now's your chance – we'd like to know what you'd want to see for two of the next Made to Order ranges.
So, what classic Space Marines and Chaos miniatures would you like to see return from the archive? Is there a favorite model in the range you wish you could get your hands on?
Let us know in the comments below, and we'll see what we can do."
May I offer some suggestions:
~What do you want?