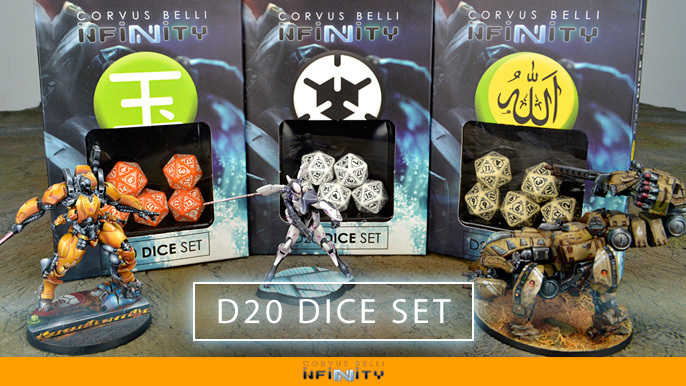 Corus Belli shows off some brand new faction dice – Bring on the D20's!
via Corvus Belli (Infinitythegame)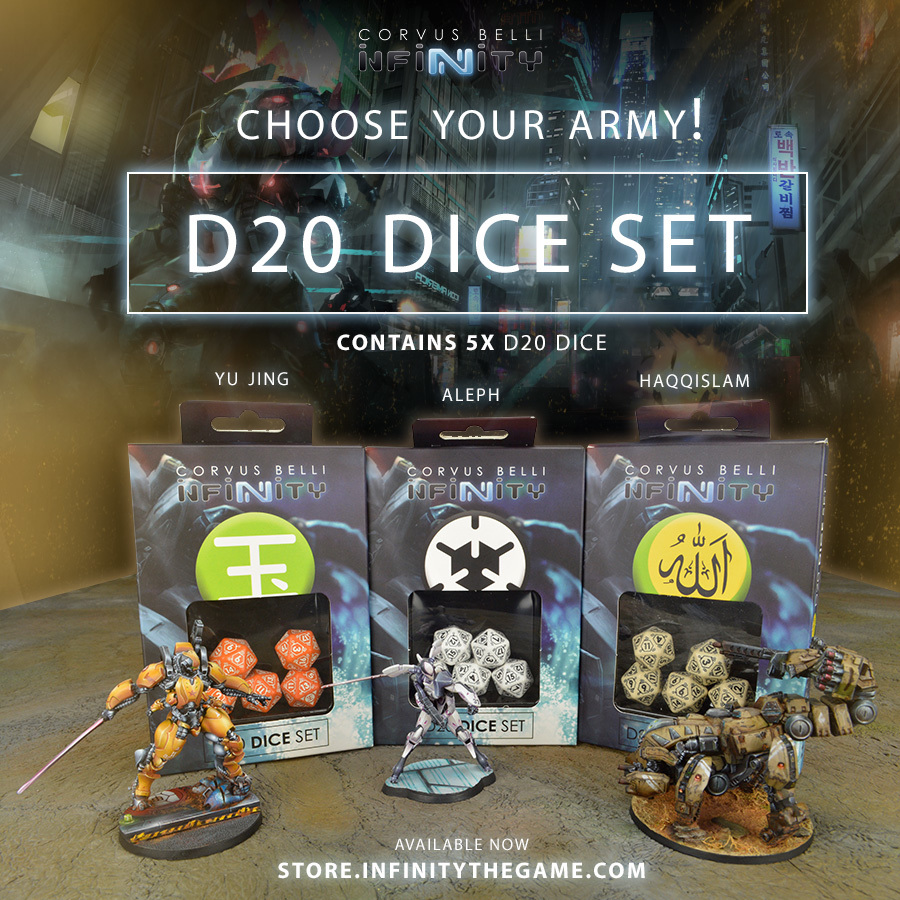 Fight your battles with your favorite army's dice! Corvus Belli presents the first three designs for our new dice, designed exclusively for each Infinity faction.

We start our new range with Yu Jing, Haqqislam, and Aleph dice. Other faction dice are on their way! Get them from your regular store or our online store.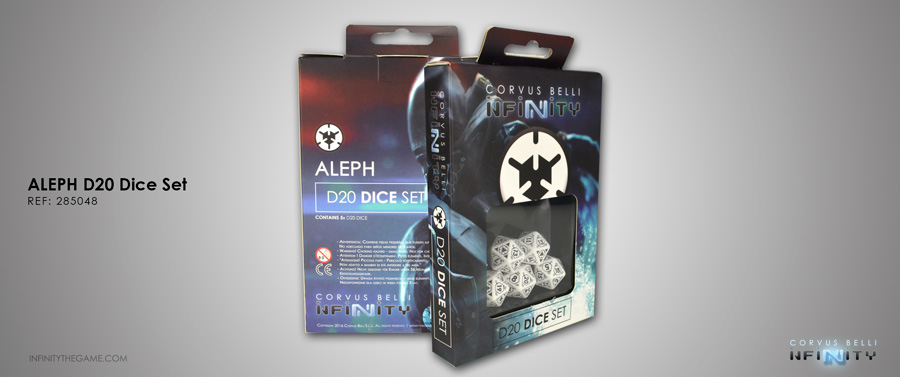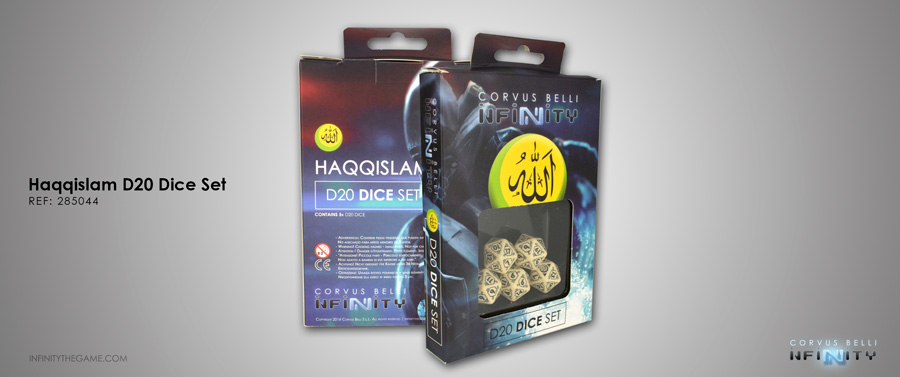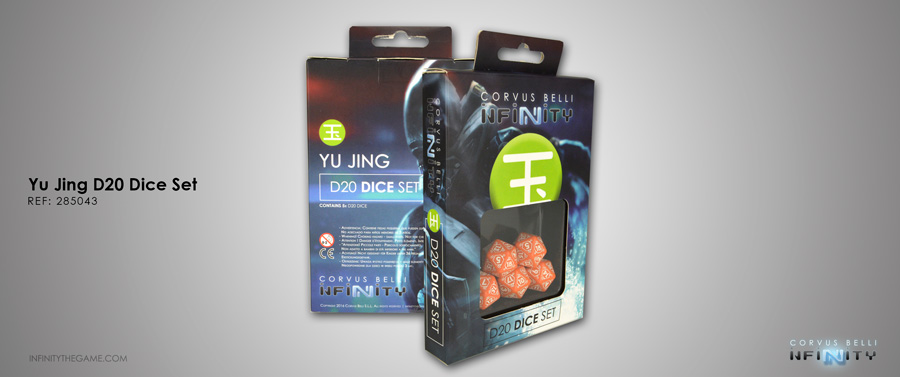 Priced at 12.95€, you get a set of faction specific dice. Even with the designs they still look fairly easy to read as well. I'd like to take a closer look at them – but I'd really prefer some Nomad dice… Here's hoping that Corvus Belli has more sets in the works! 
You always need more dice. Always.