Prospero, Custodes, Sisters, & Harry Potter Arrive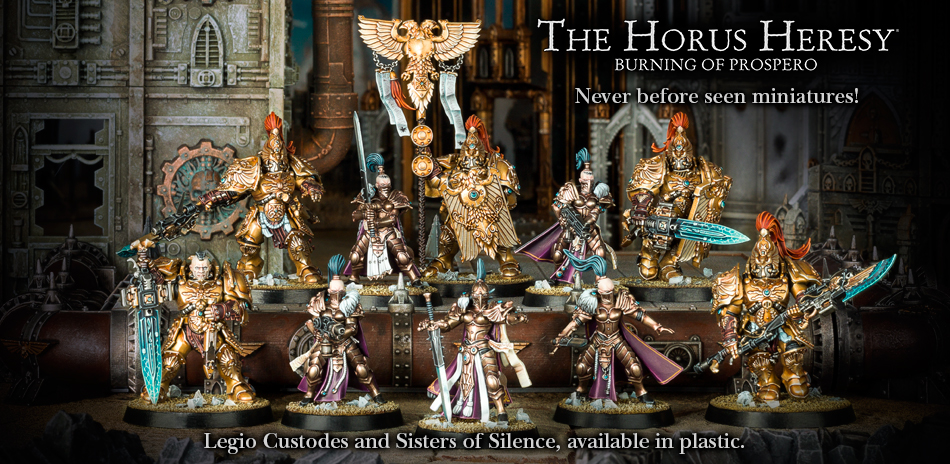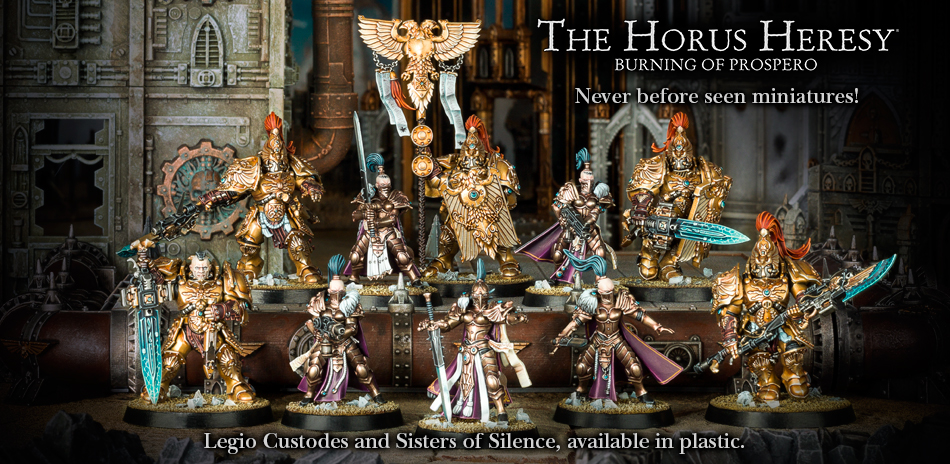 Get ready for the biggest GW boxed set to hit the shelves this year. Burning of Prospero and so much more arrive!
Burning of Prospero out – and so are the rules for the Sisters of Silence and Adeptus Custodes for use in Warhammer 40,000!
Join BoLS as we open up the amazing new Burning of Prospero boxed set and spend a while going over it!
Games Workshop's Latest Boxed game is out – and they have a few other surprises as well!
Forge World's Exclusive Ultramarine Herald is available at Games Workshop stores this weekend only – come take a look at the resin!
Save Hogwarts from the villainous Voldemort in this fun co-op deck building game.
Forge World is now taking Pre-Orders for Leman Russ & The Great Wolf's Host is ready for War!
GW's Phil Kelly and Simon Grant talk Burning of Prospero in this this developer chat.
FFG has two new releases this week for the you Star Wars RPG Force users and a dangerous Journey to Mordor.
~ You're all caught up – now onto the week!
Subscribe to our newsletter!
Get Tabletop, RPG & Pop Culture news delivered directly to your inbox.