REVIEW: GW's Battle Mat Value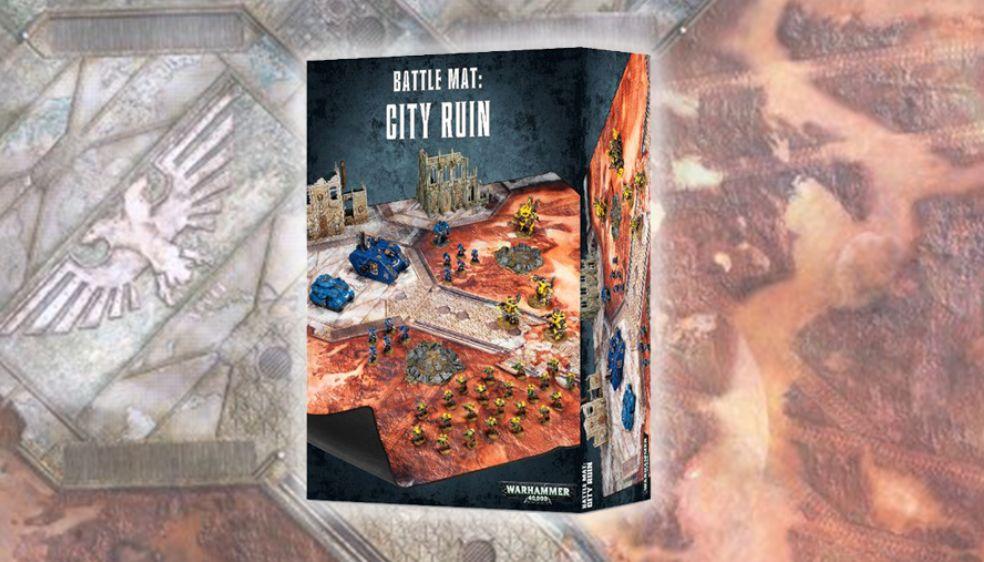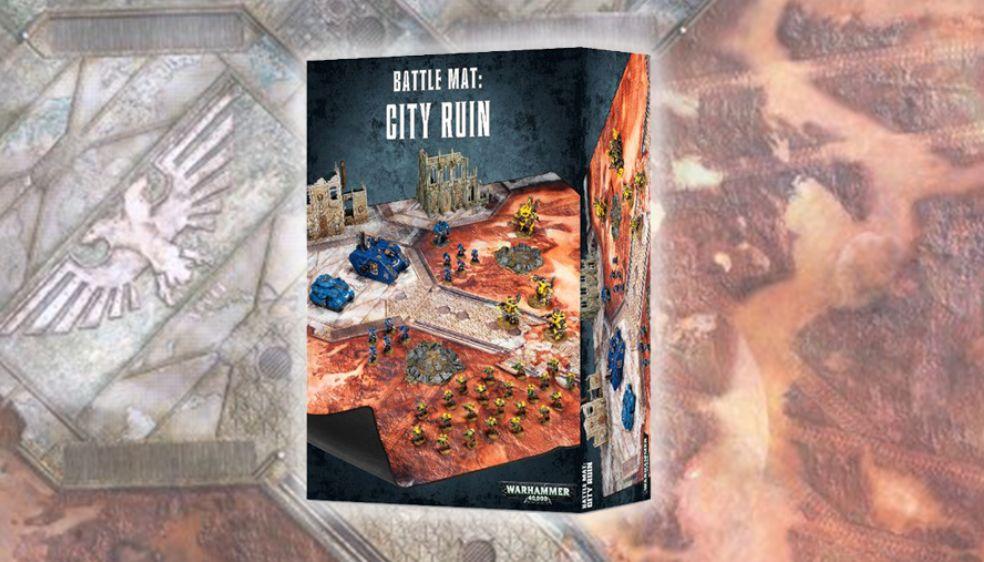 Today we are going to unbox the first official Games Workshop neoprene battle mat. Was it worth all the waiting and hype?
Games Workshop finally released their first official battle mat called City Ruins and we plan to give you all a closer look at this new product!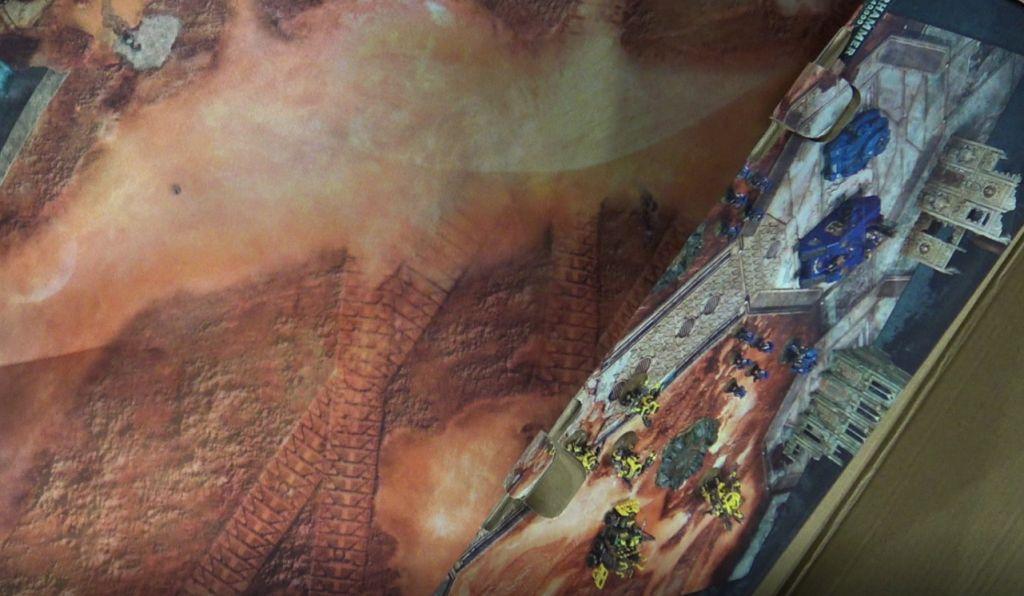 The box is extremely heavy duty and the battle mat comes folded up inside. You heard me right. Folded and not rolled.
The colors don't seem to match the colors on the box at first look but that wouldn't be the first time we have seen that in products. Products style and quality may vary folks, it's true for everything I feel like not just 40k.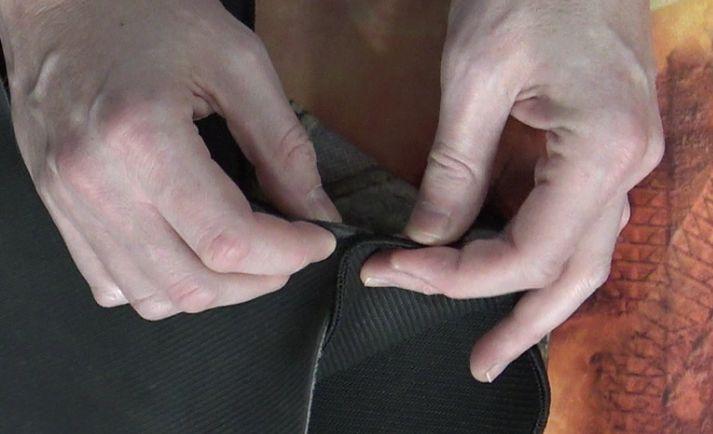 Comparing the new GW mat to the Gamemat.eu mats, the GW it appears to be much thinner and they stitched the edge to perhaps attach the two halves or just make it more durable.
The graphics themselves are fresh, and full of 40k iconography, however the mat appears to be washed out and not at all vibrant like the Khorne one in Warhammer TV's video, or even the box art.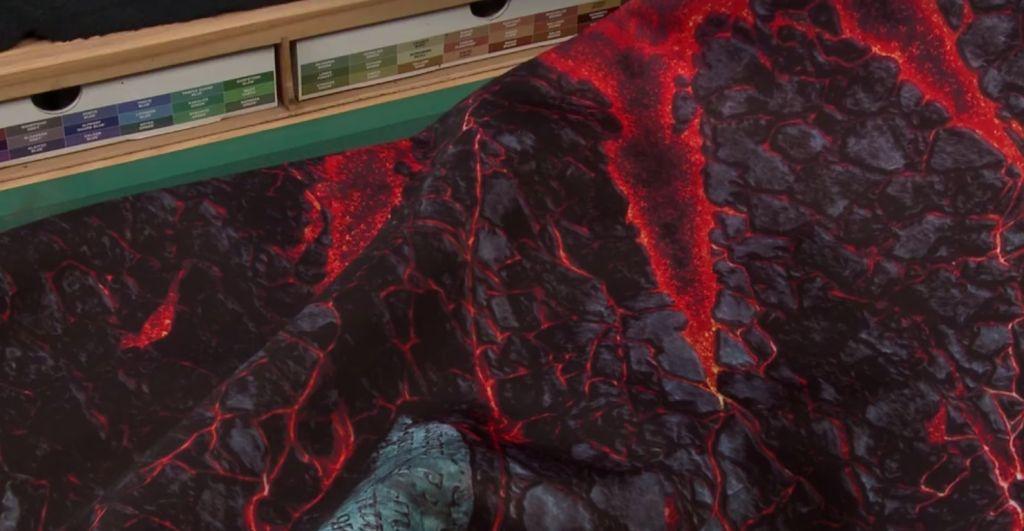 Vibrant…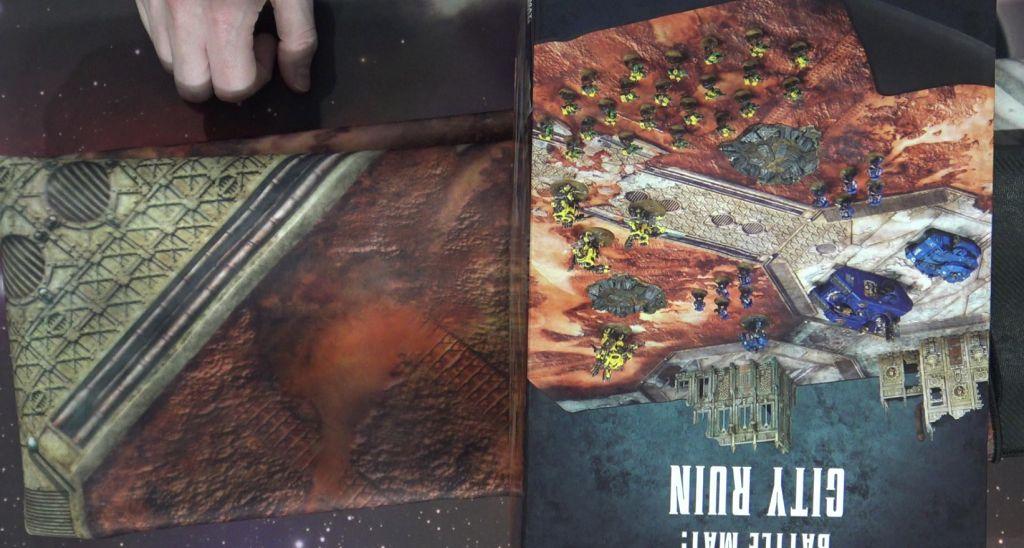 Not Vibrant….
Subscribe to our newsletter!
Get Tabletop, RPG & Pop Culture news delivered directly to your inbox.
At $85 it's possible that they may have overpriced their product a bit being that it's only a 4×4 mat, and there are other companies out there that offer 4×6 mats for the same price and even lower. However I think for smaller games, and even every GW store out there it can be incredibly appealing.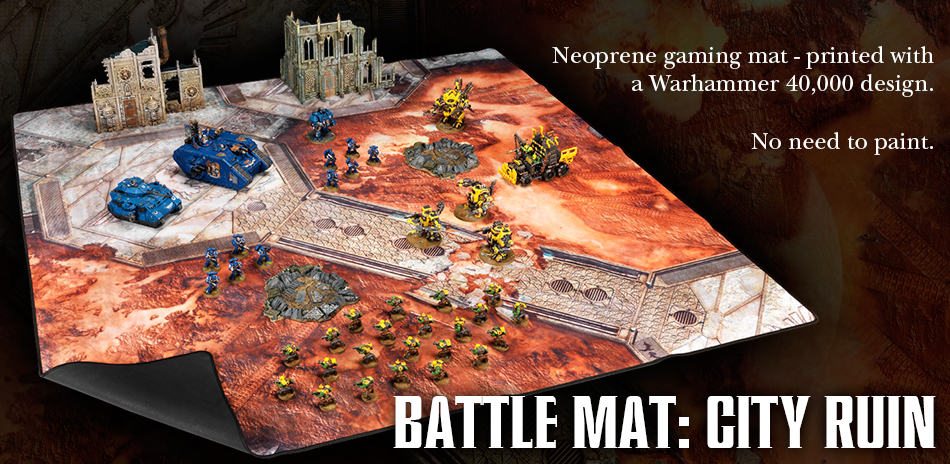 ~Did you pick one up? What did you think?