Star Wars DESTINY Launch Party Approaches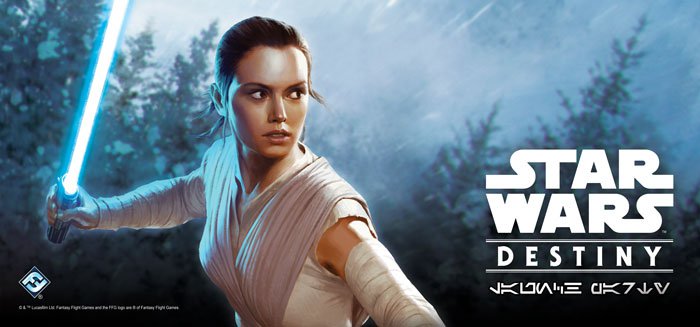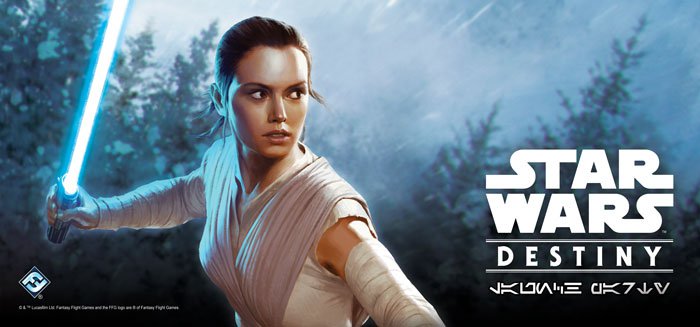 Fantasy Flight Games is announcing Star Wars Destiny Launch parties to kick off the new system in November.
What & When
Look for the kickoff of FFG's newest Star Wars game ssytem aimed squarely at the Dicemasters segment of the market next month.
The Launch parties will be held November 18-20 at participating locations.
What Is a Launch Party?
"A launch party is an event held at select specialty stores around the world before product for Star Wars: Destiny goes on sale. In other words, it is an opportunity for players to acquire and play the game before they can purchase it in wide release!

While a launch party can take many forms, the Star Wars: Destiny Launch Party is all about the new game product and is more casual than a typical tournament run at your local store."
Local Stores will have to order a Star Wars Destiny Launch Party Kit, so players should poke your FLGS and get them to sign up. Then grab your friends, show up and have fun.

Organized Play
Yes, FFG just announced full Organized Play support for Star Wars Destiny.  So expect full league support in the years ahead.  You can read all about it here.  Here's a quick summary of what to expect from FFG:
 "In January, 2017, this action-packed game will join our six other Organized Play games with full-fledged support of Quarterly Kits. Finally, in May 2017, Star Wars: Destiny will join the May Track of games in our Championship Series with the first-ever Star Wars: Destiny World Championship at the 2017 May World Championships! "
Star Wars Destiny Basics
Fantasy Flight Games announces Star WarsTM: Destiny, a dice-driven collectible game that spans the entire Star Wars saga.
Subscribe to our newsletter!
Get Tabletop, RPG & Pop Culture news delivered directly to your inbox.
Initial Products:
Kylo Ren Starter $14.95
Rey Starter $14.95
Awakenings Booster Pack $2.99
~ Star Wars continues to grow…