Tabletop Crowdfunding Round-Up Oct. 18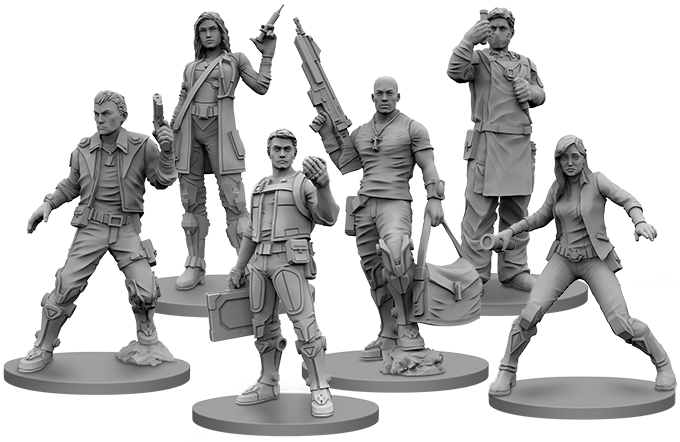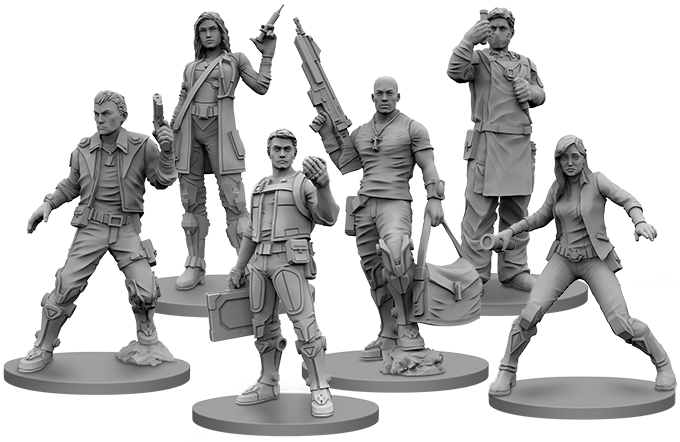 Eldritch horrors, intrepid adventurers, and degenerate dungeoneers- Come check out this week's batch of tabletop games on Kickstarter!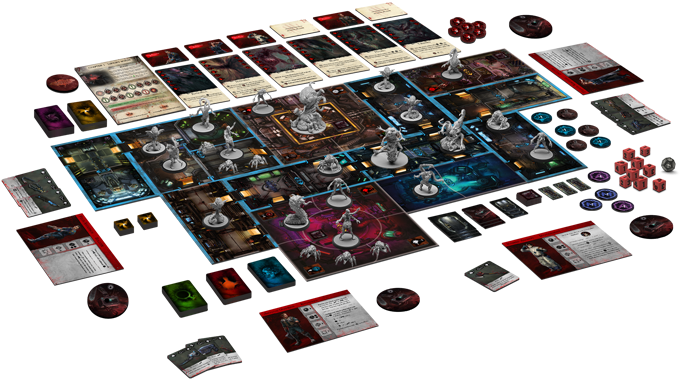 If you haven't heard yet, the highly anticipated cooperative miniatures board game Deep Madness is now on Kickstarter. Up to 6 players take on the role of investigators sent to unravel the mysterious fate of a deep sea mining facility. What they find is a claustrophobic hellscape overrun with unspeakable horrors. The game is based around a series of scenarios, each with their own plot, special rules, and board layout. As a game progresses, your characters will slowly be driven to madness as the dark powers that have consumed the facility alter the very game board itself. The only pledge level available includes the whole base game and all stretch goals for $100, though there are some additional bosses and a mini-campaign that can be purchased as add-ons.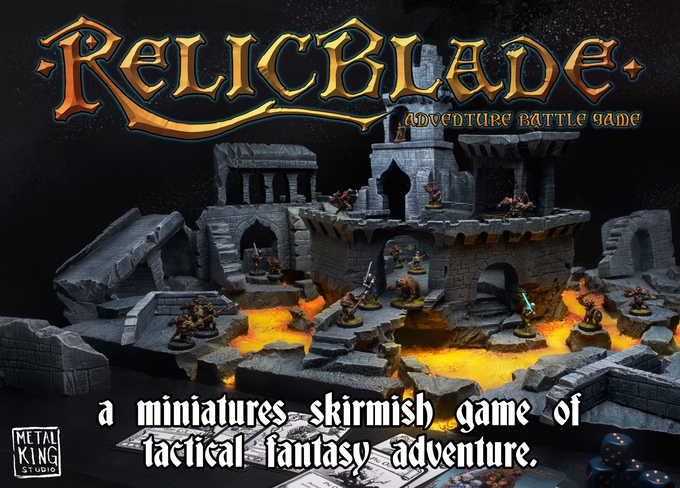 Bone and Darkness is the first expansion to Relicblade, a dungeon crawling adventure miniatures game that was successfully Kickstarted earlier this year. In Relicblade, players build bands of either adventuring heroes or deadly monsters and fight over control of powerful magical artifacts. This new expansion pits the Lone Guard rangers and fighters against the savage Dark Wanderers and their undead constructs. New rules include the introduction of the Construct and Companion character types, as well as a campaign book should the proper stretch goal be met. For $60 you can get all the new models and rules, or check out the $150 pledge to get the original starter set plus the new expansion.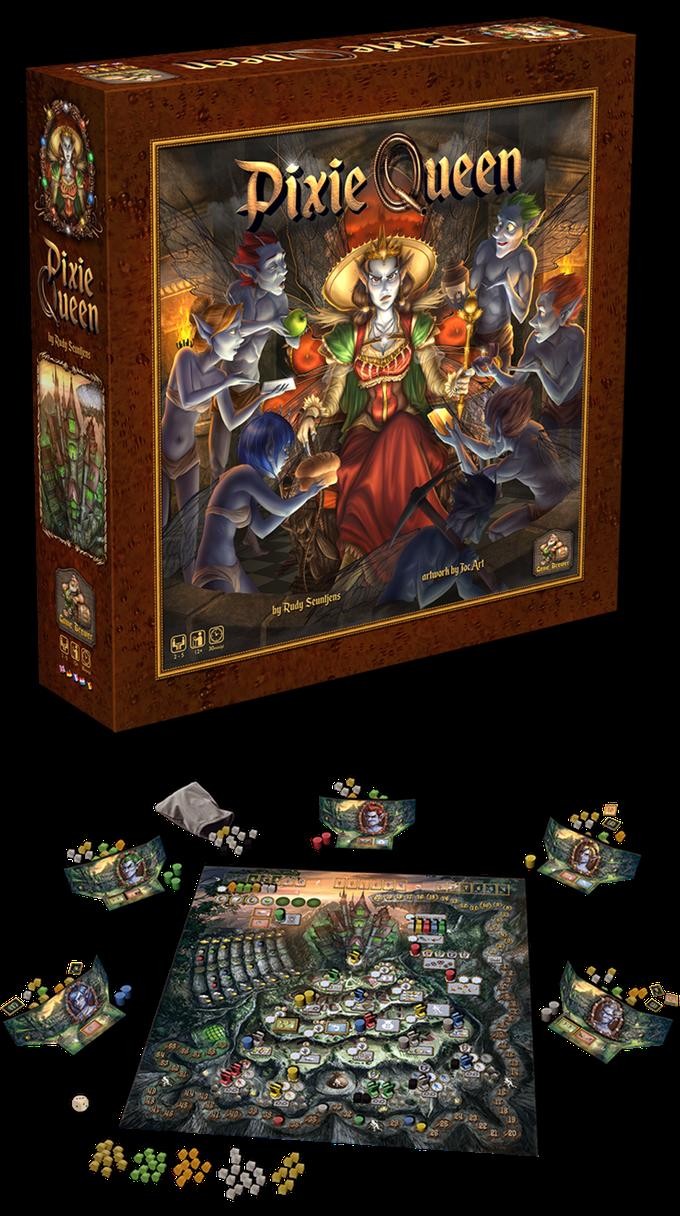 Pixie Queen is a twisted new worker placement game where players must please their tyrannical pixie overlord or suffer her wrath. Each turn, players will send their pixie minions around the human village of Truro, stealing food and valuables to offer as gifts to the pixie queen. Anyone unable to please the queen will be harshly punished in the form of penalties that make future resource gathering operations even more difficult. There are no winners in Pixie Queen, merely players that get a less severe whipping. A copy of Pixie Queen will cost you €44/$50.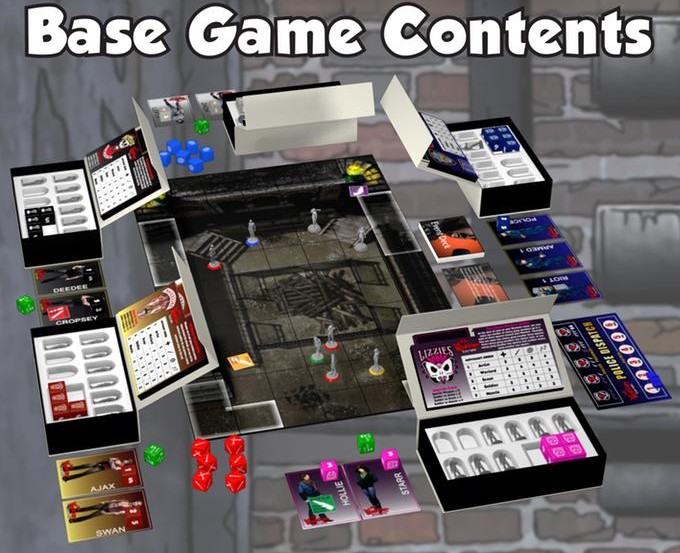 Recreate the action of the cult classic movie The Warriors on your tabletop with Turf War. Players choose their favorite gang from the movie and fight a series of three skirmishes to take control of the city's boroughs. You won't just have to deal with rival gangs however, as the police could show up at any time to make things more difficult for everyone. Fight your enemies barehanded or grab environmental weapons like bricks, pipes, or trash cans for attack bonuses and special effects. A copy of the full game costs $100.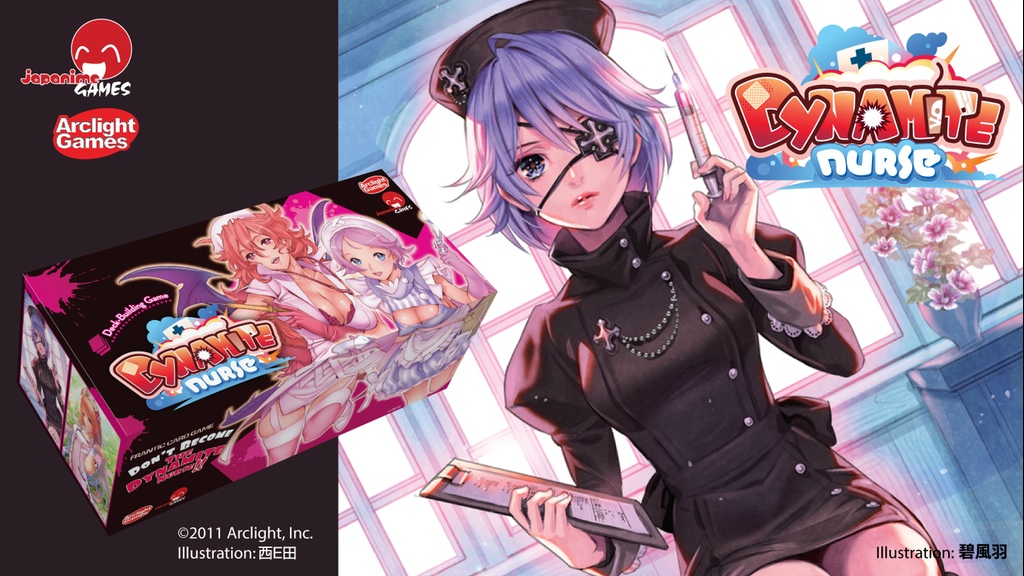 Dynamite Nurse is the latest Japanese deckbuilding game featuring sexy anime ladies to get picked up by Japanime Games for English and French localization. In Dynamite Nurses, players control a nurse in a prestigious fantasy hospital for heroes and adventurers that find themselves getting a little too overconfident on their quests for fame and fortune. Players try to both cure their own patients and sabotage the efforts of rival nurses. The base game is available for $50, with a $75 pledge that includes a play mat.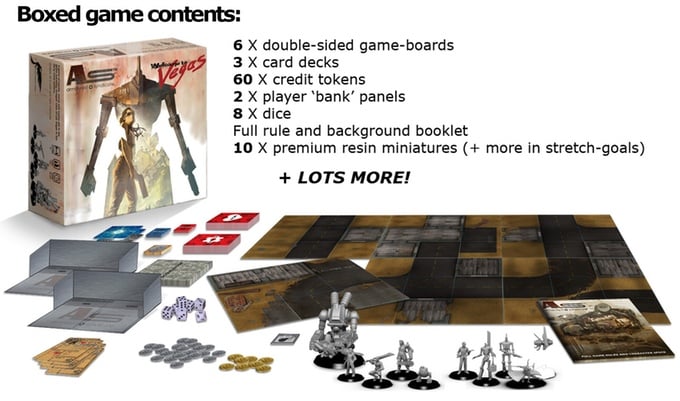 Subscribe to our newsletter!
Get Tabletop, RPG & Pop Culture news delivered directly to your inbox.
Finally we come to the relaunch of the Armoured Syndicate miniatures game setting by Black Phoenix Games. The game was successfully Kickstarted some time back as a more traditional miniatures game, but is now being redone as a board game hybrid played on grid-based mats. The boxed starter includes 10 resin miniatures divided between the Dead Crows mercenary gang and the Dromeda Corp's well-dressed enforcers, plus all the dice, tokens, and stat cards you need to get playing. The basic starter will set you back £60/$74, with a larger bundle available for £120/$148 that includes a few extra models per side.
Not enough gaming for you? How about one of these other campaigns:
Unreal Estate, a cheap and simple drafting and set collection card game.
Dungeon Degenerates, a colorful RPG board game with old school artwork inspired by the early days of fantasy RPGs.
Rising 5: Runes of Asteros, a cooperative adventure board game that uses a mobile app to generate puzzles.
The End is Nigh, a simple deduction game where players must figure out which character is a cultist threatening the safety of everyone in their doomsday bunker.
Which of these campaigns are you interested in?