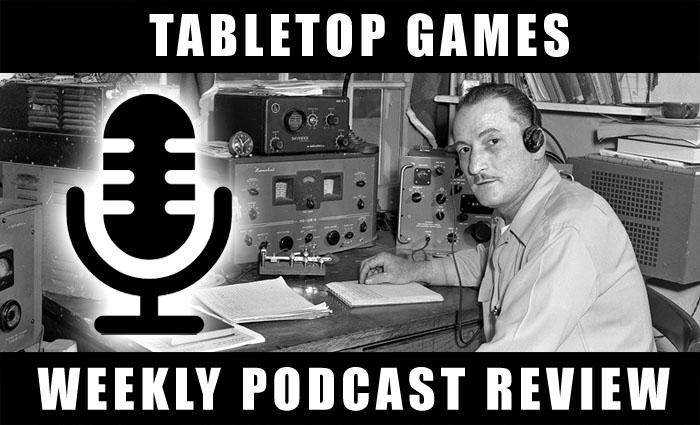 Bahkara here for another week of tabletop podcast reviews!
Hey all, Bahkara here for this week's reviews!  This week we're see a lot of chatter about the new burning of Prospero box, Custodes and Sisters of Silence. That being said, on with the show!
Why We Fight Episode 7 – In this episode the guys speak with Peter Simunovich, from Battlefront. Peter gives a brief overview of the origins of the company and then they delve into the various topics and what is upcoming for the Flames of War series of games. If you play any of the games from Battlefront, then listen to the episode to see what is down the pipes.
Combat Phase Episode 167 – The duo talks with David Guymer about the latest Beast Arises book, Last Son of Dorn. They discuss the series up to this point and the Imperial Fists. If you're interested in the series, especially as it's coming to the end, give it a listen.
Forge the Narrative Episode 166 – The group talks to Nick Kyme and go over his book, Sons of Forge. They talk Salamanders, Space Marines, and Vulkan's lost artifacts. If you're interested in the Salamanders, give it a listen.
Roll to Seize Arena of Death Episode 3 – This month  we see 30 Plague Zombies vs. an Eversor Assassin in the undercard and Lelith Hesperax vs a Solitare as the main event!
Also Out This Week.
4 Man Meta Episode 9 (Warmachine)
9th Realm (AoS)
Age of Darkness Episode 40 (30K)
Behind Enemy Lines Episode 25 (FoW)
Beerphase Episode 19 (KoW)
Beer and Bolters Episode 54 (40K)
Chain Attack S2 Episode 18 (Warmachine)
Chapter Tactics Episode 7 (40K)
Combosmite Episode 131 (Warmachine)
Countercharge Episode 6 (Warmachine)
Crippled System Episode 177 (Warmachine)
Crusader's Call Episode 9 (Warmachine)
Eye of Horus Episode 77 (30K)
Fully Boosted Episode 23 (Warmachine)
Heelanhammer Episode 161 (AoS)
Heroic Intervention Episode 27 (40K)
Hobby Night in Canada Episode 63 (General)
L2 Episode 49 (Warmachine)
L2 Episode 50 (Warmachine)
Leyline Episode 36 (Warmachine)
Life After the Cover Save Episode 186 (General)
Long War Episode 73 (40K)
Lost Aspect Episode 6 (Warmachine)
Mayacast Episode 105 (Infinity)
Mob Rules Episode 34 (40K)
MOM Podcast Episode 283 (Warmachine)
MOM Podcast Episode 285 (Warmachine)
Mynock Squadron Episode 39 (X-Wing)
Schemes and Stones Episode 47 (Malifaux)
Storm Chamber Episode 7 (Warmachine)
Wolfkin Episode 63 (40K)
As always, check out our blog, at TFG Radio, and give the podcast a listen. We talk 40K mainly but delve into other game systems. This week we talk about the glut of 40K army books, and announce our contest where you can win a 9 flyer Elysian Drop Troop army!
Have a different opinion? Post in the comments below or email me at [email protected] and let me know!