Black Library is hosting a special one-day event devoted to the fiction of Warhammer – check this out!
via Games Workshop (Black Library)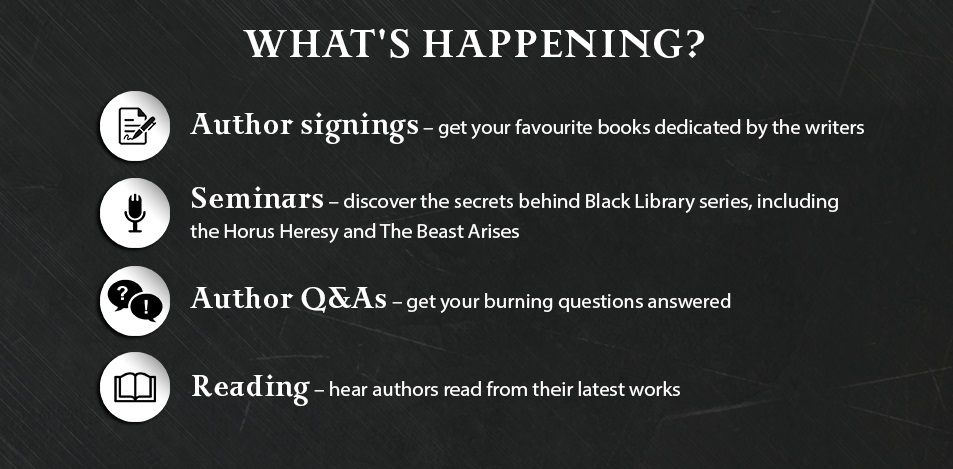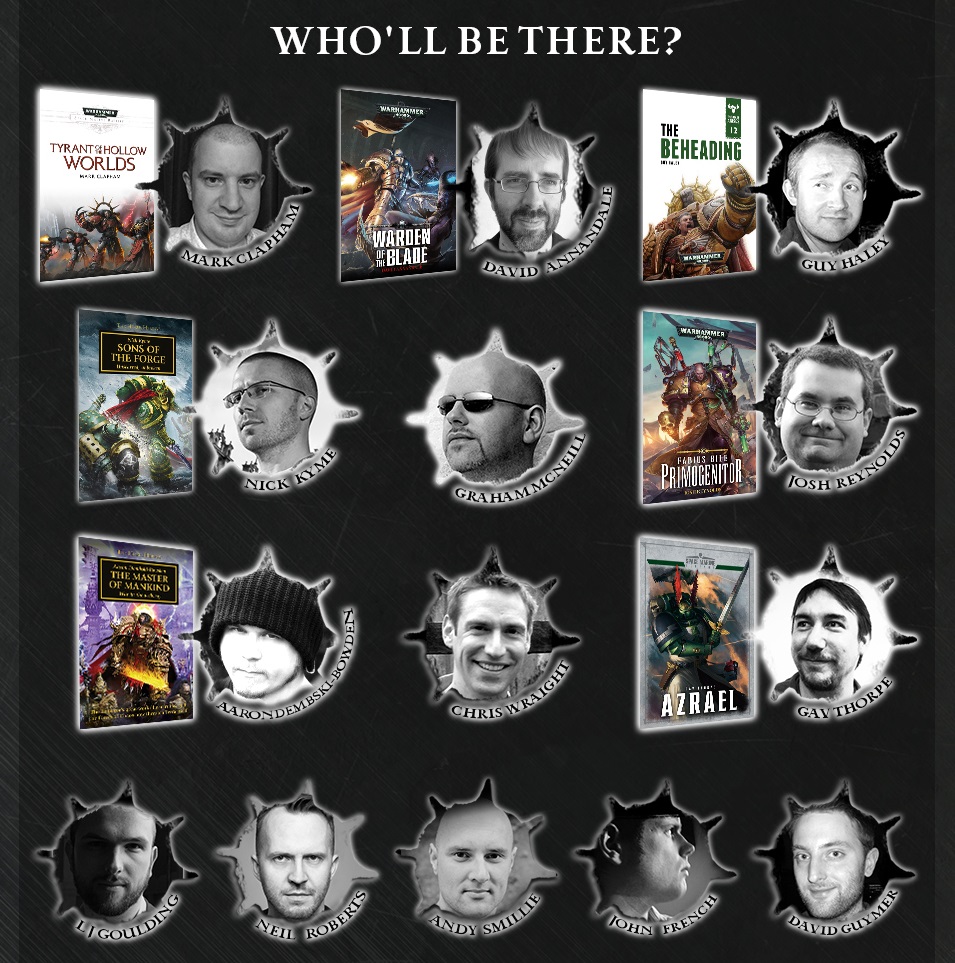 Download the schedule HERE.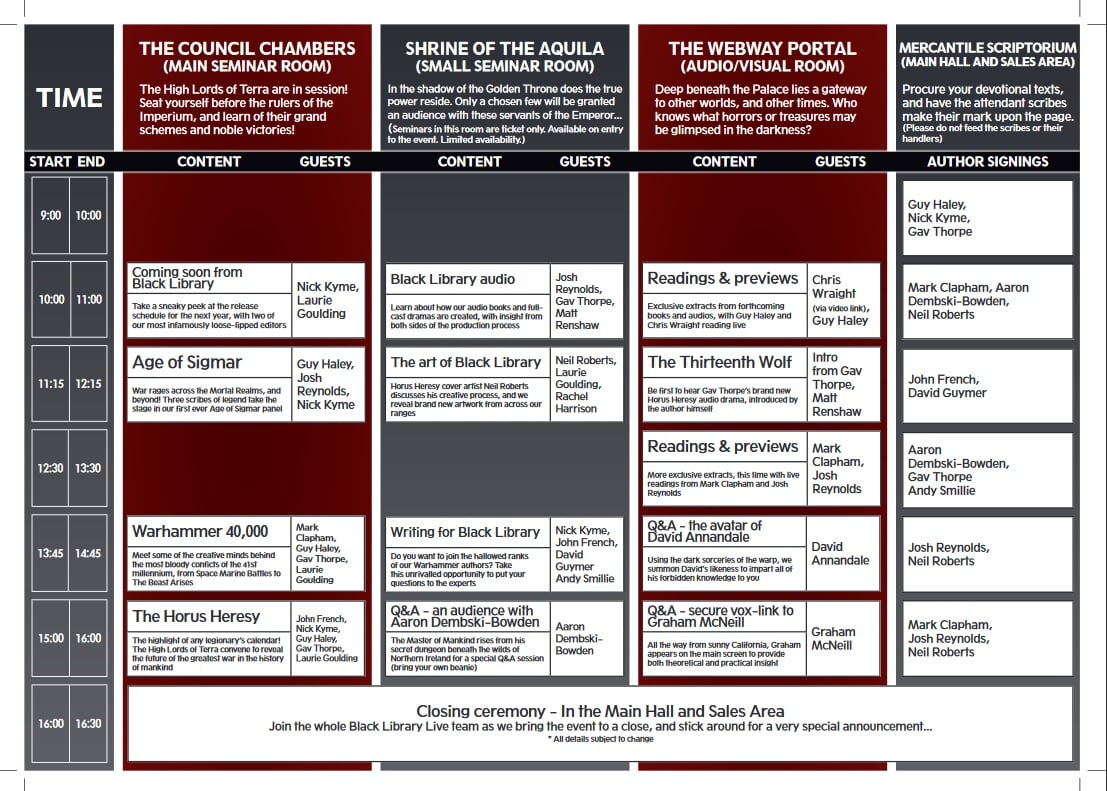 This looks like a jam packed event so if you're a fan of the fiction of Warhammer this is for YOU!
As an added bonus for those of you who can't make the trip Warhammer TV has you covered as well:
Good news! If you can't make it to the Black Library Live! event this weekend, you'll be able to watch some exclusive interviews from home, thanks to Warhammer TV.

Watch the video for a bit more about what Warhammer TV will be doing, and find out more about the event HERE!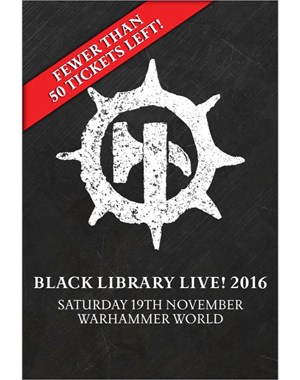 The ultimate one day Black Library event
Latest announcements:
– Andy Smillie, author of the Flesh Tearers series, will be making a special guest appearance!
– Warhammer World exclusive novel 'Nagash: The Undying King' by Josh Reynolds will be available first at the event.

Black Library Live! returns with a packed schedule of seminars, signings, readings and Q&As – plus of course, the chance to meet your favourite authors and pick up new and pre-release books and CDs. It's an unmissable event for all Black Library fans.WHERE IS IT?
Warhammer World, Nottingham. If you're not sure how to find us, you'll find all the information you need here.

WHEN IS IT?
Saturday 19th November 2016. Doors open at 9am with the event kicking off at 10, and it ends at 5pm.

WHAT DO I GET?
Your ticket gets you entry into the event itself (of course) with access to the seminars, signings and everything else on the day, plus an exclusive event programme and complete access to Warhammer World's expansive Exhibitions, including massive dioramas, displays of Citadel Miniatures from across the years, and much more. We're also very pleased to announce that upon entry to the event you will receive a free chapbook containing two never-before-seen short stories written by Josh Reynolds and Chris Wraight
Lore Masters and Warhammer Fiction fans mark your calendars!