Big news for all you Kindle users – Black Library is now on Kindle with over 200 titles supported!
Just in time for the Holidays Black Library has announced they are now available through Kindle. So if you have a Kindle or if you have the app you can now purchase and download all your favorite books from Black Library.
via Black Library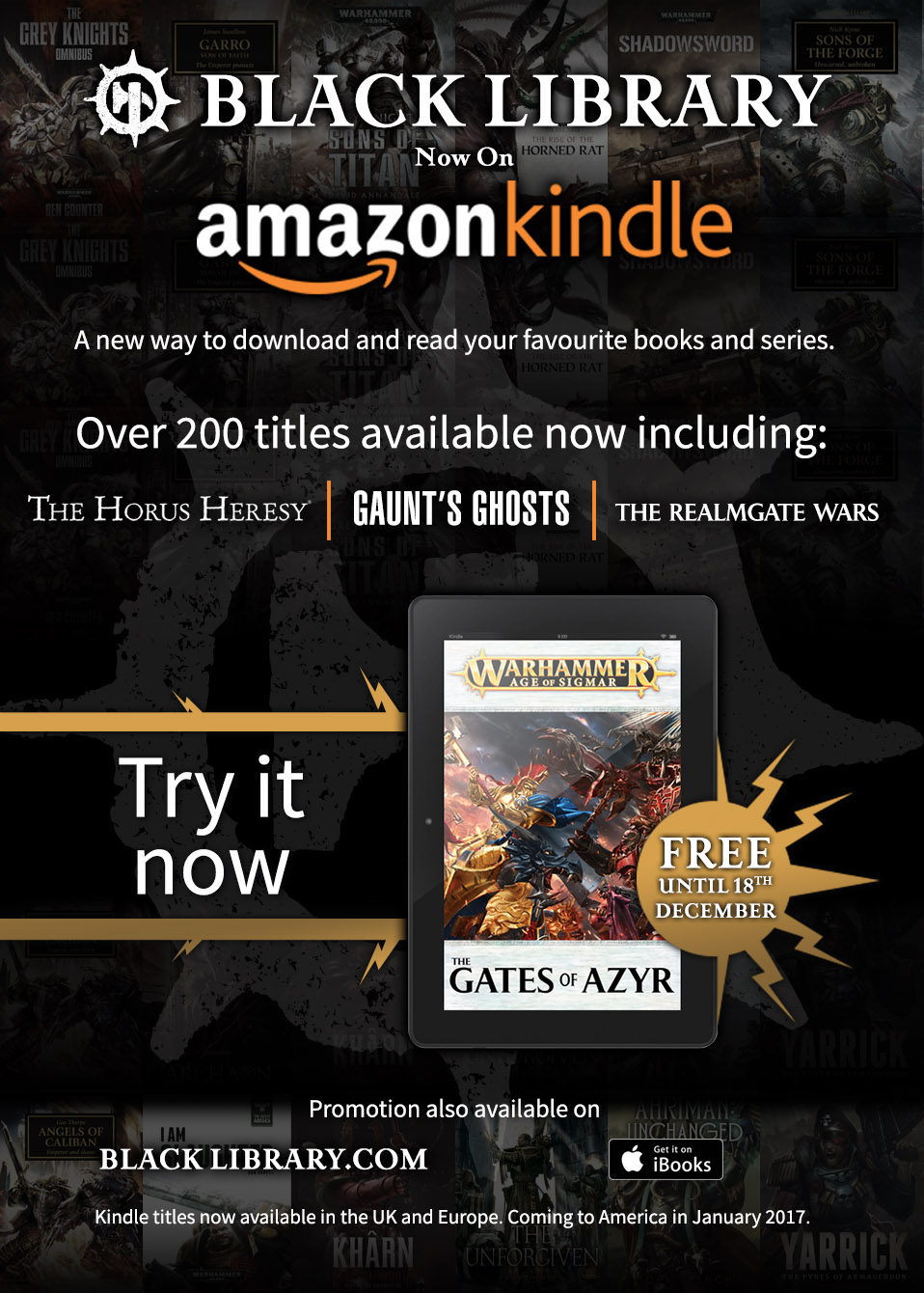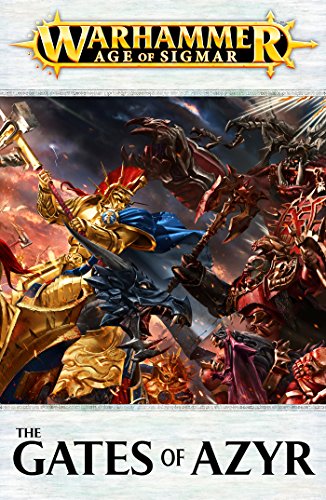 The war is over, and the Mortal Realms have all but fallen to Chaos… Korghos Khul rampages across the fiery Realm of Aqshy, hunting down mortal kind to slaughter or subjugate to Khorne. His Goretide have crushed all resistance… until the storm. From the heavens hurtle paladins clad in gold. Sent by Sigmar, the Stormcast Eternals have come to liberate all the realms from the yoke of Chaos. Their leader is Vandus Hammerhand, Lord-Celestant of the Hammers of Sigmar. After a long age of darkness, there is hope. Vandus must open the Gates of Azyr to unleash Sigmar's righteous fury against the damned. Everything depends on his victory.

Read it because
It's your first chance to enter the mortal realms and see Sigmar's chosen warriors in action – heroes of heavenly magic in god-forged armour who ride the storm and bring death to the servants of Chaos, in this case the dreaded Goretide. The perfect place to start exploring the Age of Sigmar.
Also – if you caught that (not so) fine print at the bottom:
"Kindle titles now available in the UK and Europe. Coming to America in January 2017"
Bummer. The plus side is that you can still get a free digital copy of Gates of Azyr until the promotion ends on December 18th. That's available to everyone so be sure to thank Black Library for that!
A free eBook from Black Library and Kindle support? That's a win in my book!