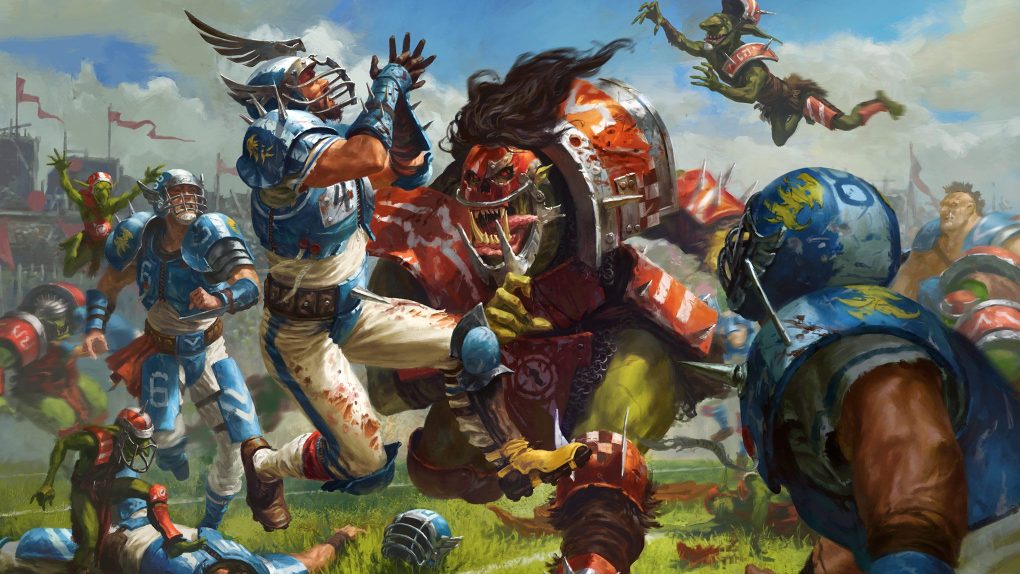 Blood Bowl is getting an assistant coach in App form – Fantasy Football Fans come see the latest!
It looks like Games Workshop's Digital Department is getting ready for Fantasy Football in the modern era because they have a new App on the way for Blood Bowl. The Blood Bowl: My Dugout App is set to help you manage your team to victory.
via Games Workshop (Blood Bowl Facebook)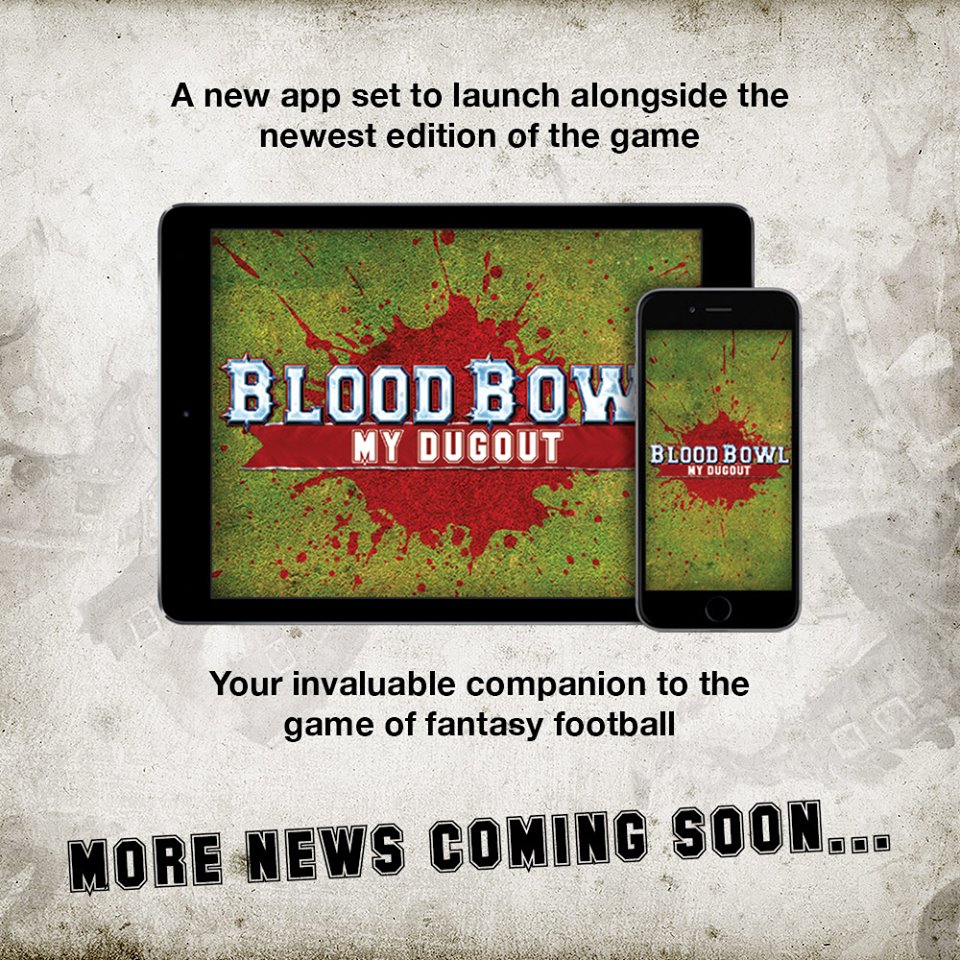 A tiny assistant coach and record keeper all in one, which you can hold in the palm of your hand – what a time to be alive, eh, Bob?

I'm not sure you're qualified to use that saying, Jim.

– Jim & Bob
I'm actually all for this. Blood Bowl is a really great game in terms of making you think and plan. However, what always got me was the "off the field" duties. During one game there can be quite a bit of "Dugout Management" that I, personally, never really liked. Roster tracking, turn counter movement, injuries, scores, re-roll…it all felt kind of fiddly. I'm really hoping that this new App will handle most of that "busy work" for me so I can focus on just playing the game.
I'm sure some purist will argue that the "Dugout Management" is actually part of the gameplay experience. And, yes, I suppose it is…but it's also not something everyone enjoys and can be tedious to do. It's really not fun to lose your turn because you forgot to move some counter on the side board. The game is difficult enough and luck is a brutal mistress, so I ask, "Do we really need to force turnovers because I forgot to move a stupid counter? I can just move it now – what's the big deal?"
Yes – I'm talking about the "Illegal Procedure" rule and it's possibly the best way to kill the fun for a new player in the entire game. If you're a vet, help the new player remember to move the counter, especially in a casual game. Don't be a jerk about it or you'll find your Blood Bowl League Nights will start to look a lot thinner…/rant
Also, I'm hoping this App has some other useful tools like a turn timer and an "End of Game" assistant because that can get complicated in a league and only gets more intricate the larger the league. Fingers Crossed.
A Blood Bowl App that helps record keep for my team? Yes, Please!