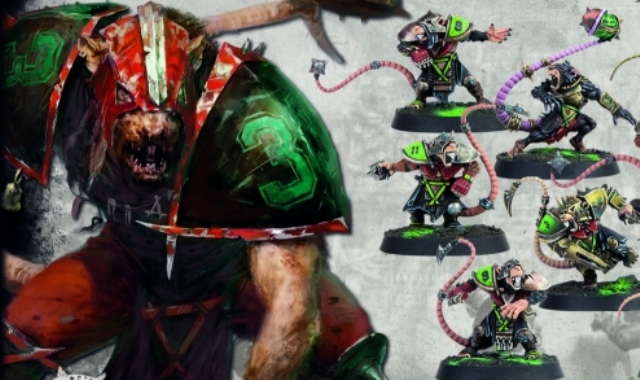 Let's unbox and take a close look at the first expansion team for the new Blood Bowl game! The Skavenblight Scramblers are looking hot!
The first team for Blood Bowl to be released individually; is one you would be interested in!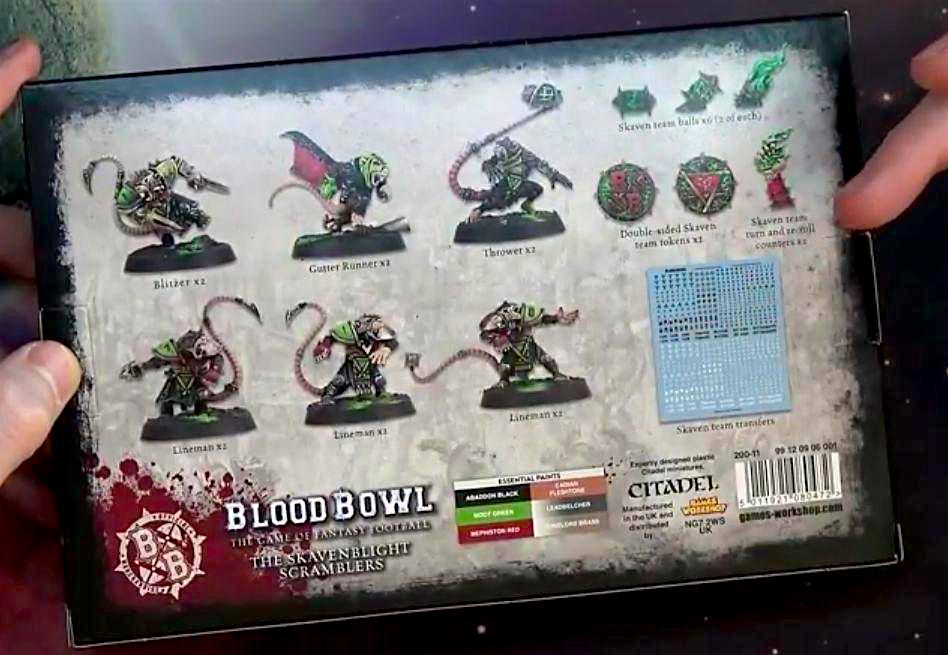 This box includes twelve Skaven models and as we can see right away there are no Rat Ogres in the box. We are unsure if these will be released as a half sprue or clam back in the future but we are sure Games Workshop has something planned for us in the future.
The box comes with instructions that shows us how to snap our Skaven together. Keep in mind this is a board game so there isn't going to be a ton of customization and kit bashing that can be done with these models. On the back of the instruction booklet, there's all stats for your new Skaven team.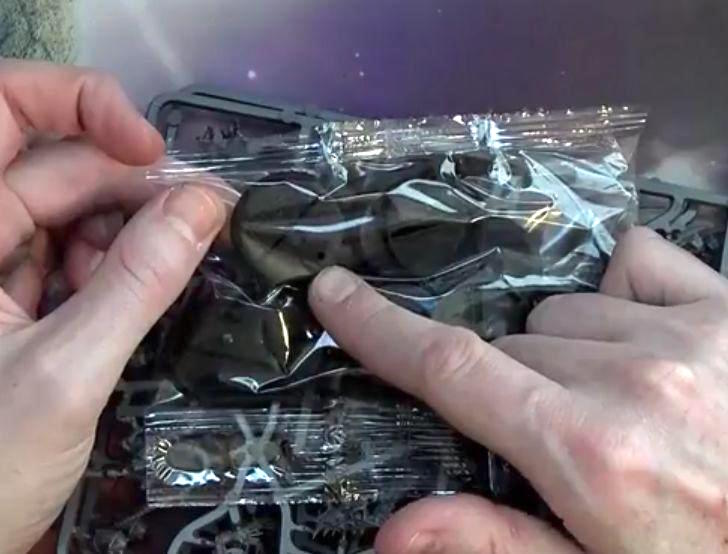 New 32mm slotted bases are included and have the little peg hole already punched out so the model can "pick up" the ball.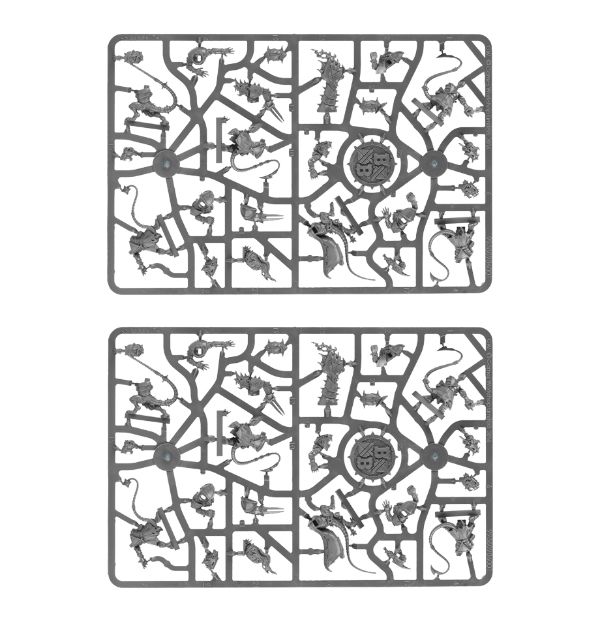 There are two identical sprues so we will just take a look at one of them so you can get a closer look. Of course they are extremely detailed as we would expect from a new product from Games Workshop. The Skaven team seems to just be the grey plastic we see our 40k and AoS models come in. We were expecting to see a different color but most people will paint their team up anyway so this isn't a big deal.

The only team to have ever won the Blood Bowl trophy two years on the run (Blood Bowl XVII and XVIII, fact fans,) the Skavenblight Scramblers are at least a bit legendary. They've had a run of bad luck since then, but since the recent appointment of their new head coach Sandch Blackpelt, they've seen a new lease of life. Being Skaven, they naturally have a love for absolute, mindless violence, and their recent uptick in confidence and aggression has seen them elected Team of the Year 2493 in Spike! Magazine. Perhaps another trophy is within their grasp…

This multi-part plastic kit contains the components necessary to assemble the Skavenblight Scramblers, a team for use in games of Blood Bowl. You'll receive 2 Blitzers, 2 Throwers, 2 Gutter Runners and 6 Linemen, and a roster sheet. Supplied with a transfer sheet, turn markers, extra balls, and 12 Citadel 32mm Round bases featuring holes to keep the ball in.
Head over to Games Workshop and grab your new team of Skavenblight Scramblers today!