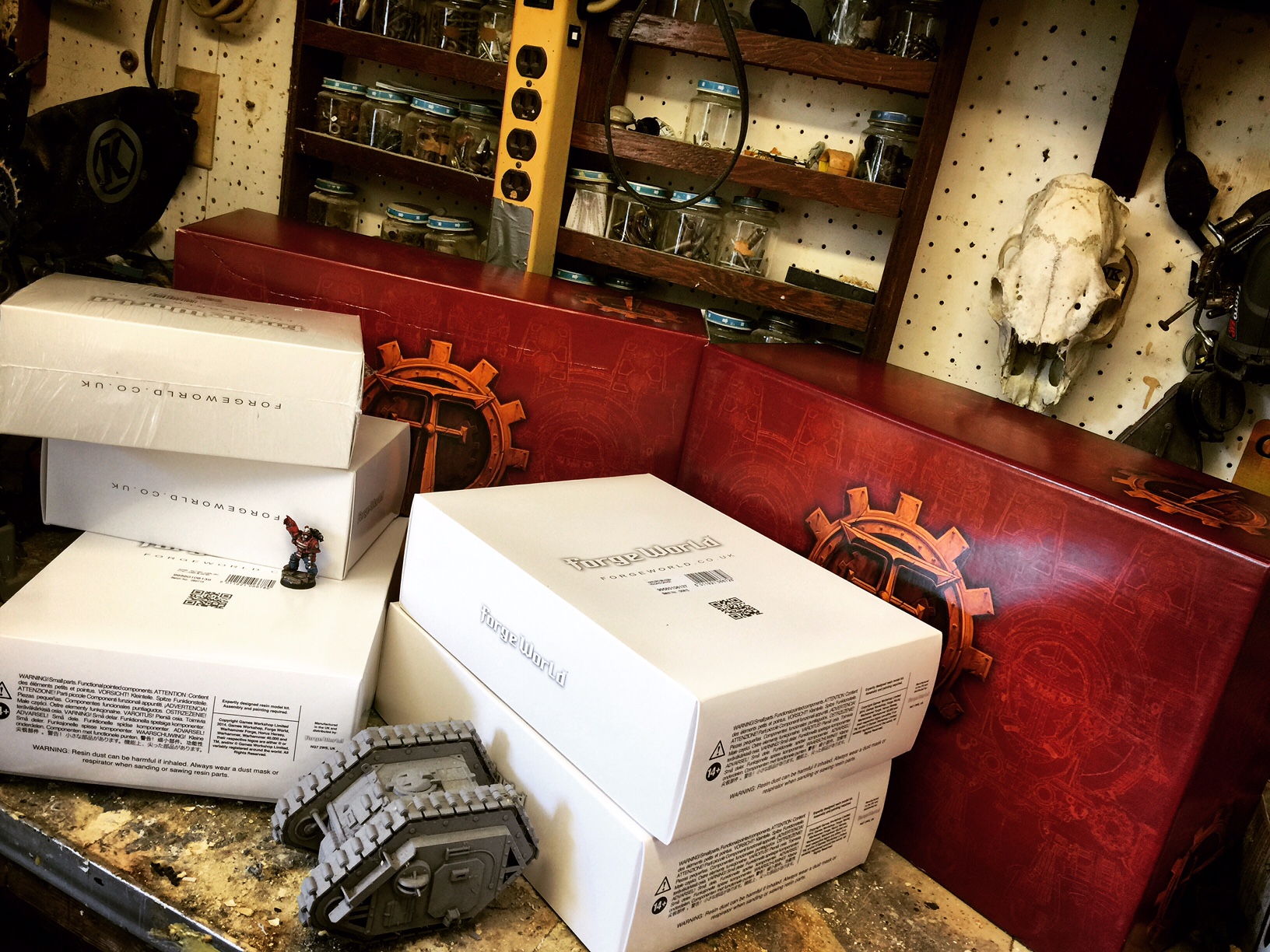 Today I'm going to take though the prep and early assembly of a Forge World Warlord and Reaver titan.  So many parts!
Hello BoLS readers!
I am back with another project, building a pair of Forge World Warlord and Reaver titans. While I normally do not cover the building process outside of displays, backdrops, and sneak peeks for customers, this one is quite interesting and might be helpful to folks out there.  Warlord and Reaver Titans side by side, to be covered in freehand and marble with custom basing and magnets.  Let's get started! First to crack open the box, this thing is so big it comes compartmentalized in boxes rather than baggies like a traditional Forge World kit.  The head alone is one box!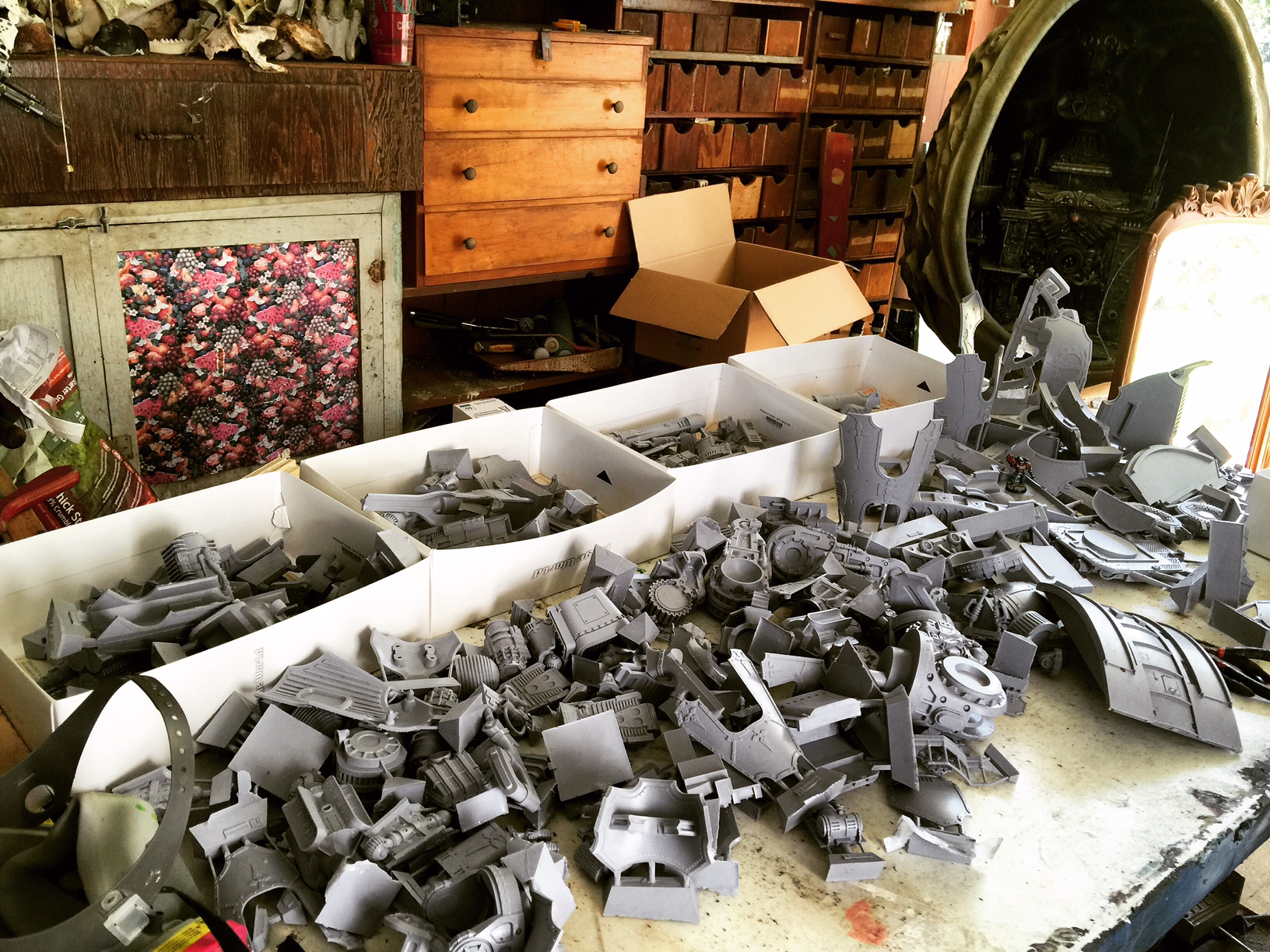 The parts, taken out of the boxes and staged for assembly.  When I work on Forge World they get two washes – one here and one at the end right before primer.  While taking them out of the rinse, the parts get sorted. The main area is the body of the Warlord.  The boxes are different weapons sorted by their parts.  This project will have three weapons for the arms and four for the carapace.  The Reaver has six including the top Apoc missle launcher.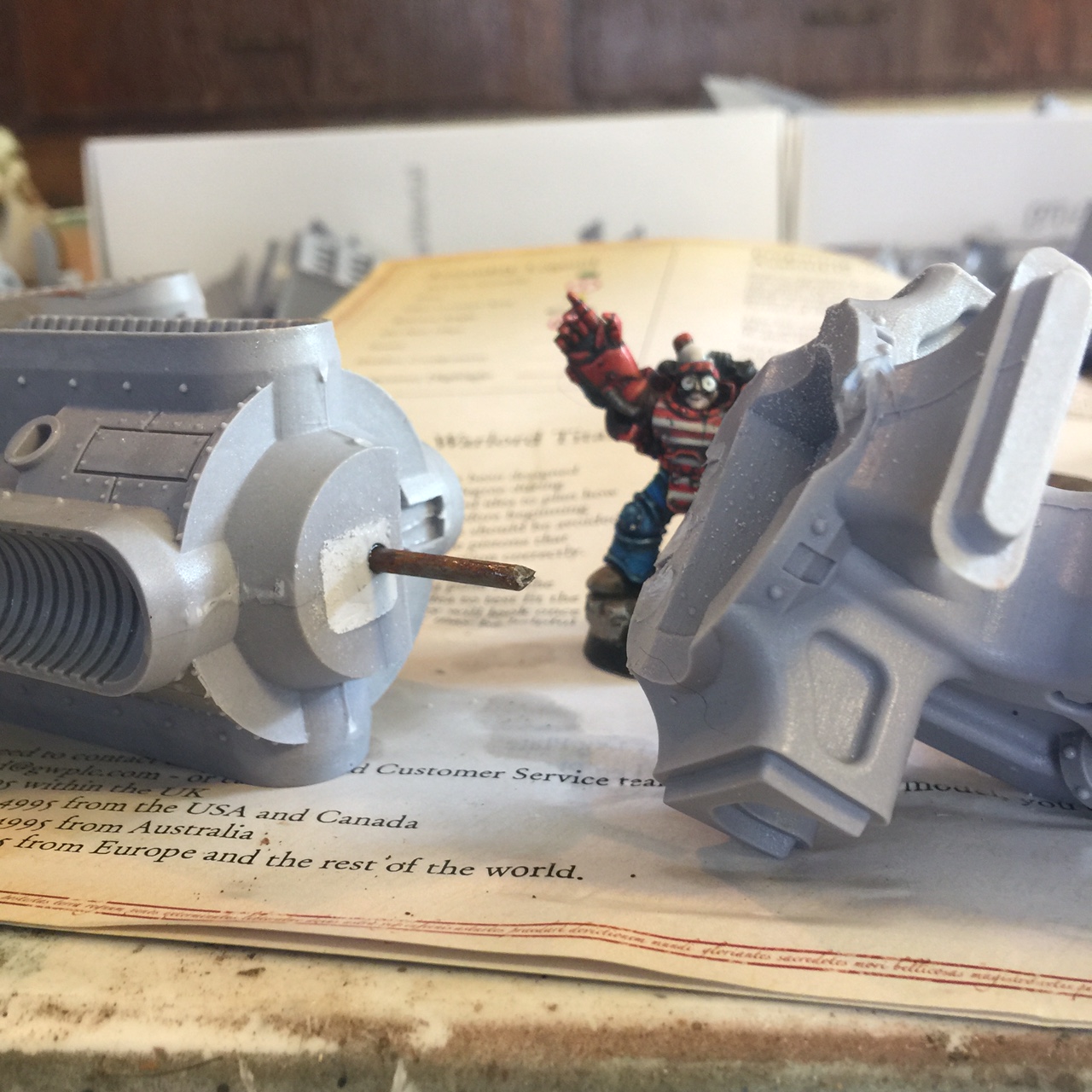 Gotta walk before you can crawl.  For something this big I use epoxy and large roofing nails for a pin.  As you can see from Waldo, almost as thick as a 25mm base.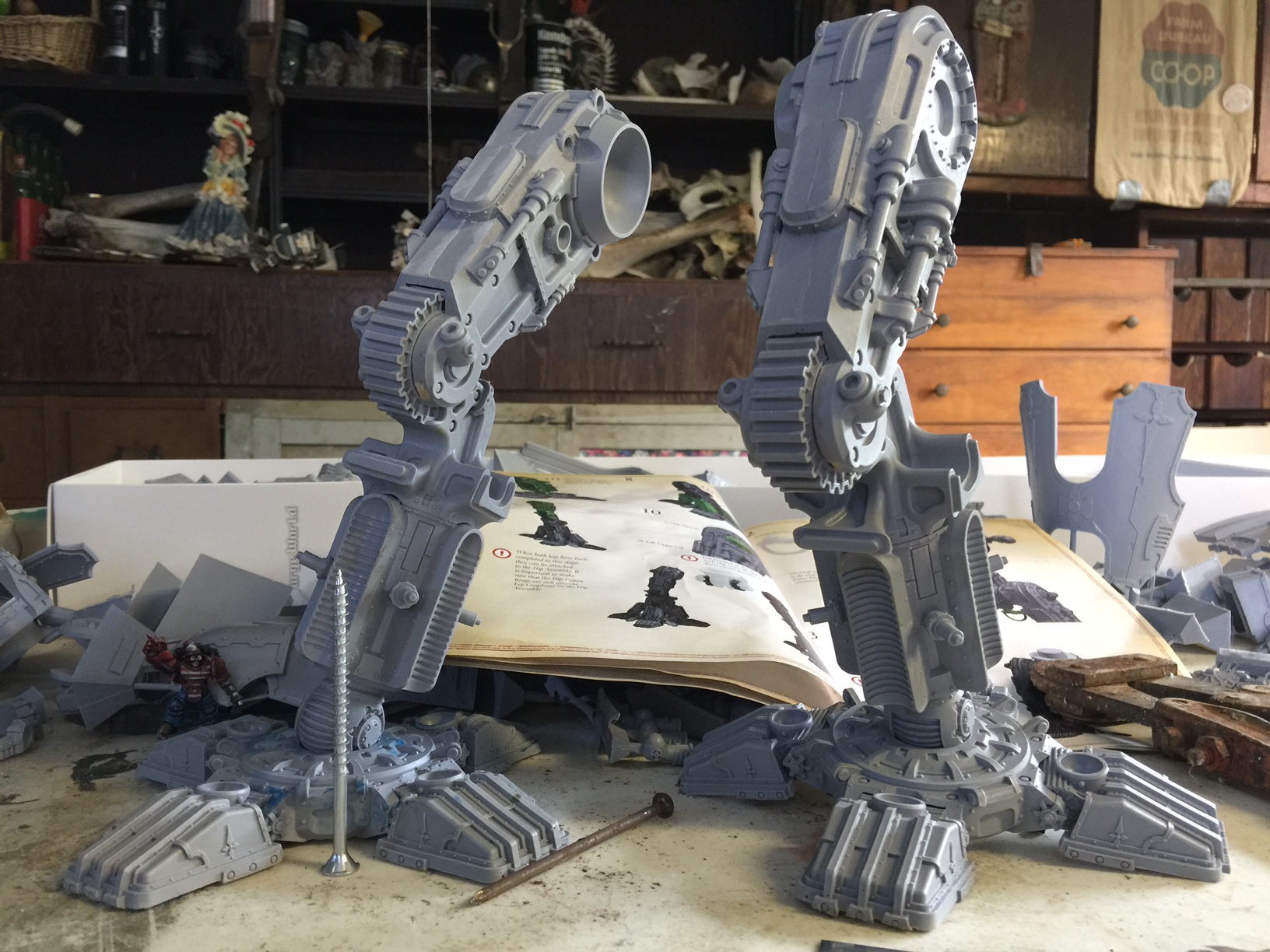 Many pins later, the pose set in and adjusted keeping the hips in mind, time to start thinking about basing.  These huge deck screws will be what keep the Warlord on the base. They also serve as a second ankle pin.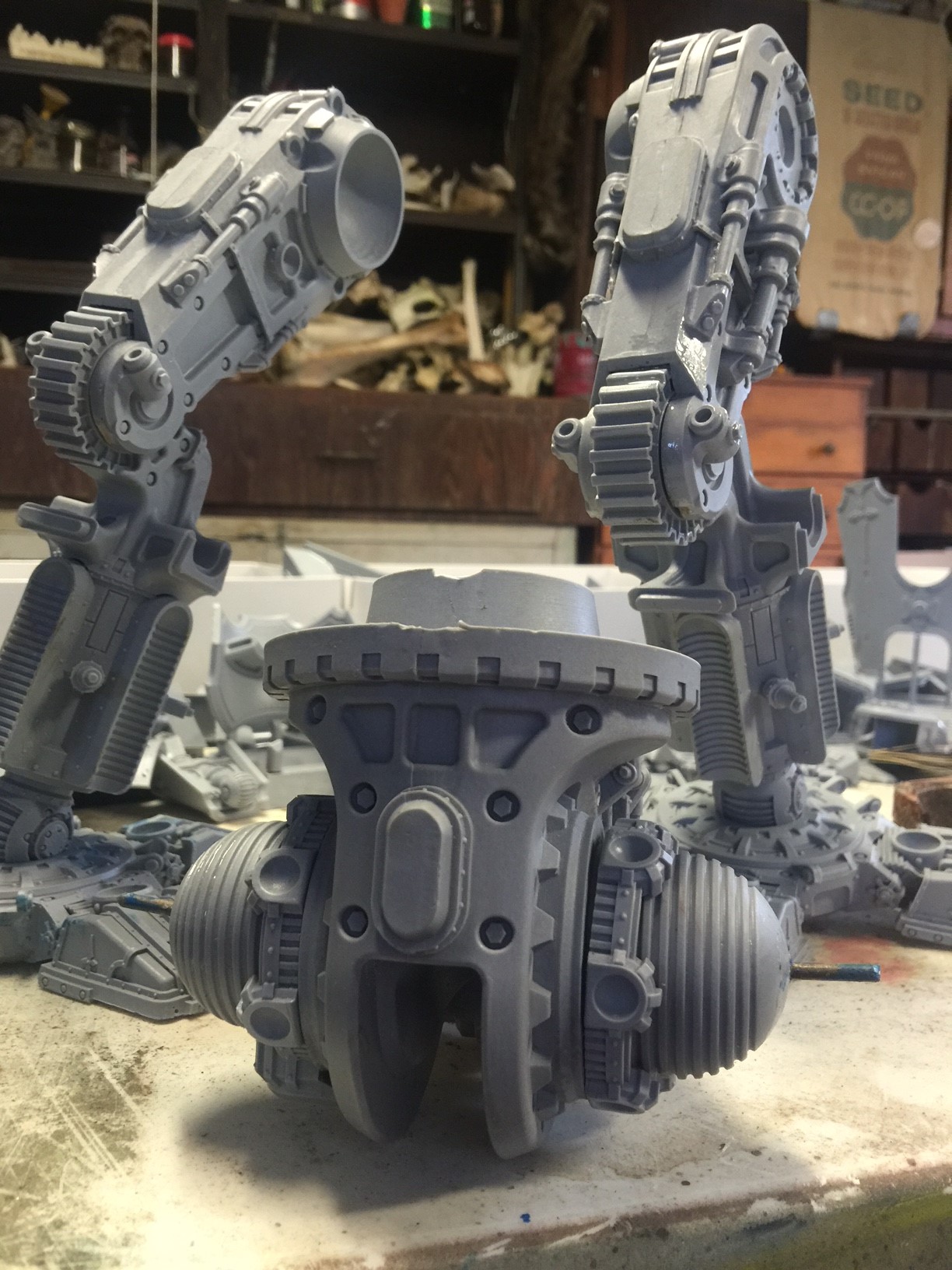 The hips ready to be set into the legs.  These are two pins, each several inches long that will not only go into the legs but continue into the large part in the middle that holds the round ball joints.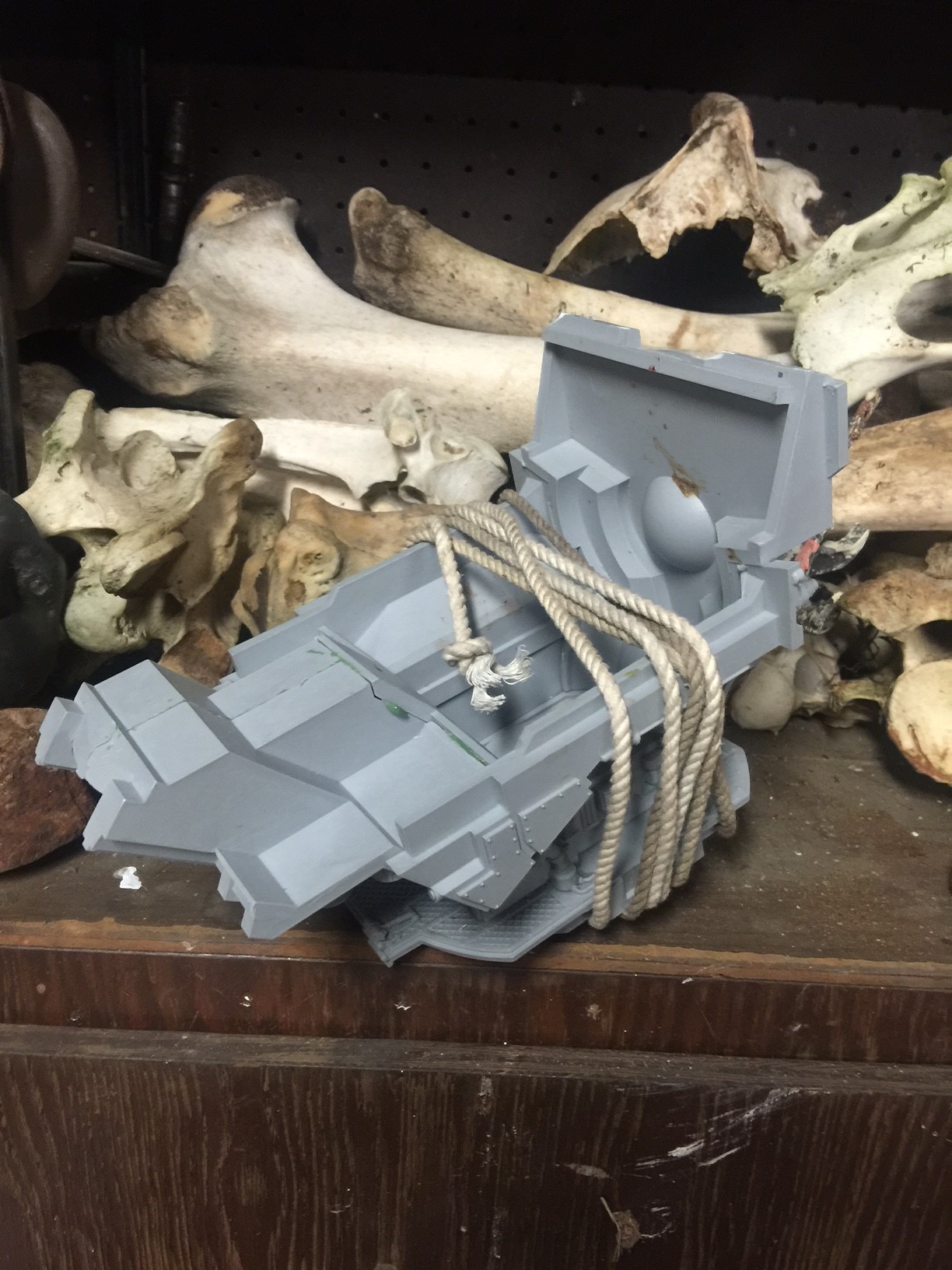 Start of the torso.  If you have put together a Forge World Knight, the assembly is actually somewhat similar just MUCH bigger.  And instead of four walls there is a second set of upper walls that make up the bulk of the torso.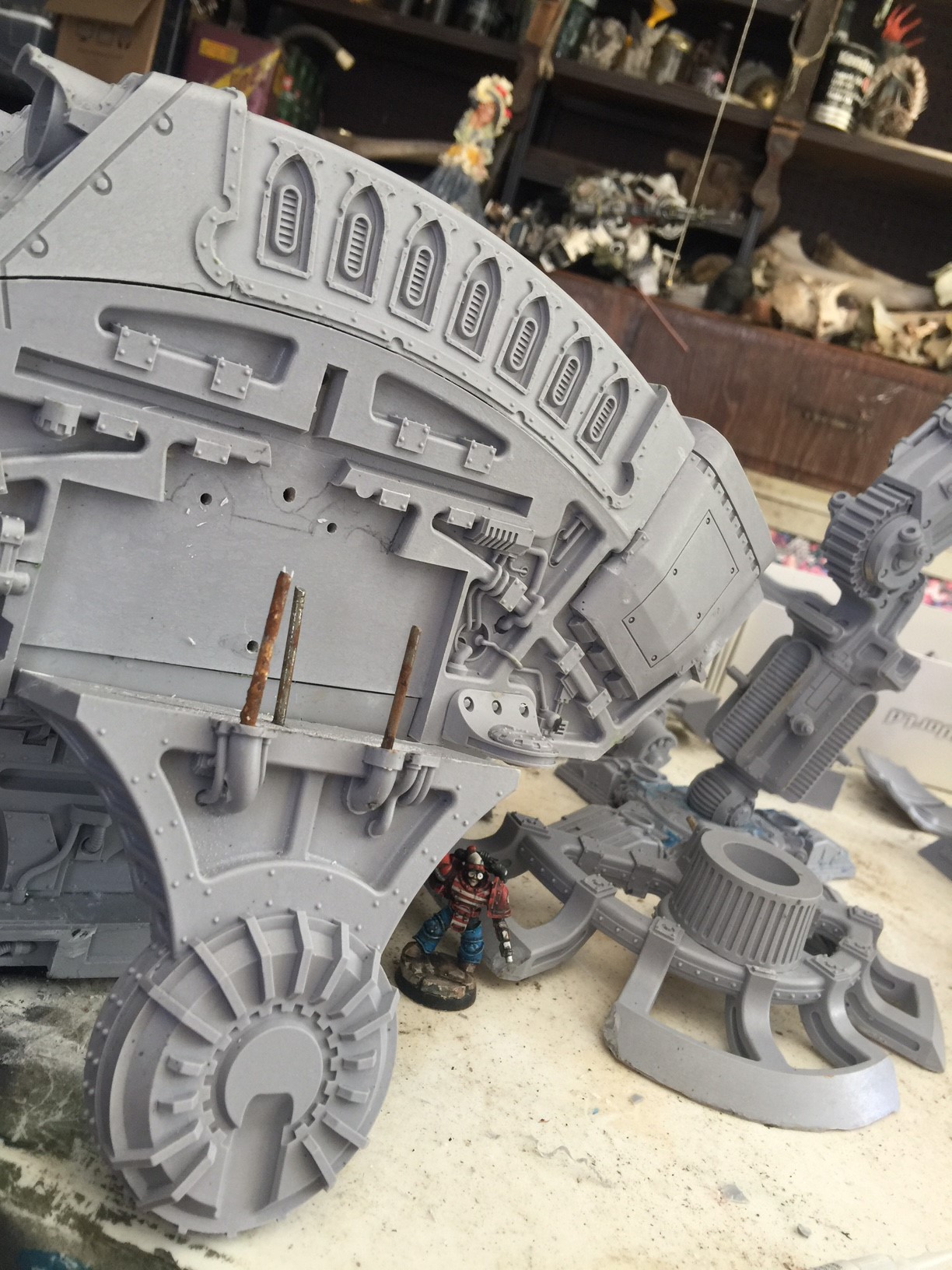 Using pencil lines, guiding in the large pins from the upper arms into the body.  There are two parts here – the upper arm and then the large half circle to the right that goes above it which holds the side panels and carapace weapons.  These were also heavily pinned but left off for painting.  Take care when you pin these parts as it's a pretty awkward fit between the upper arm and carapace half circle part.
That's it for this time!  Next article I will be wrapping up and seeing how it looks in a more put-together state.  See you then!