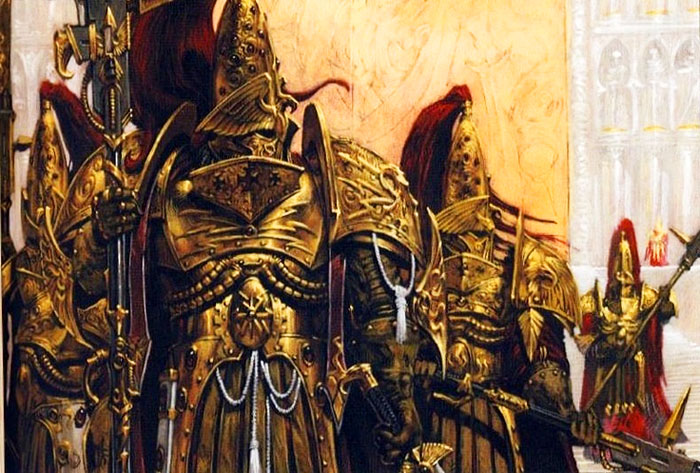 The Guardians of the Golden Throne are getting some Grav-Tank Love – check out the latest from Warhammer World!
Custodes Fans I've got some good news for you – Grav-Tanks are on the way!
via Garro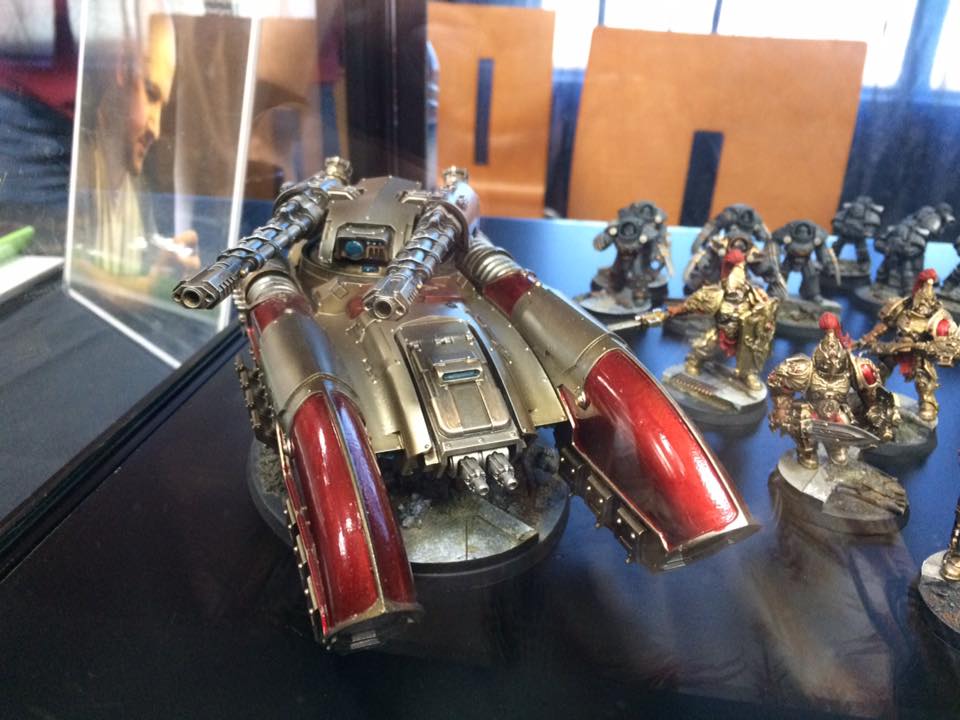 Here is the Caladius Grav-Tank in all it's glory!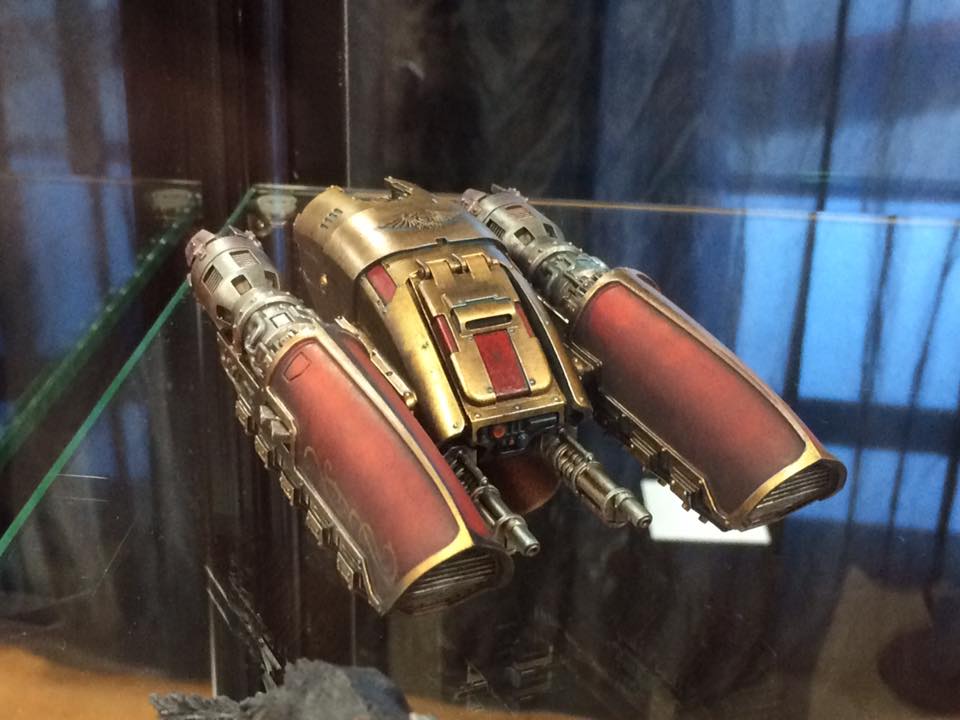 What is this? A new version has been spotted! Check out the underslung mounted weapons on this one!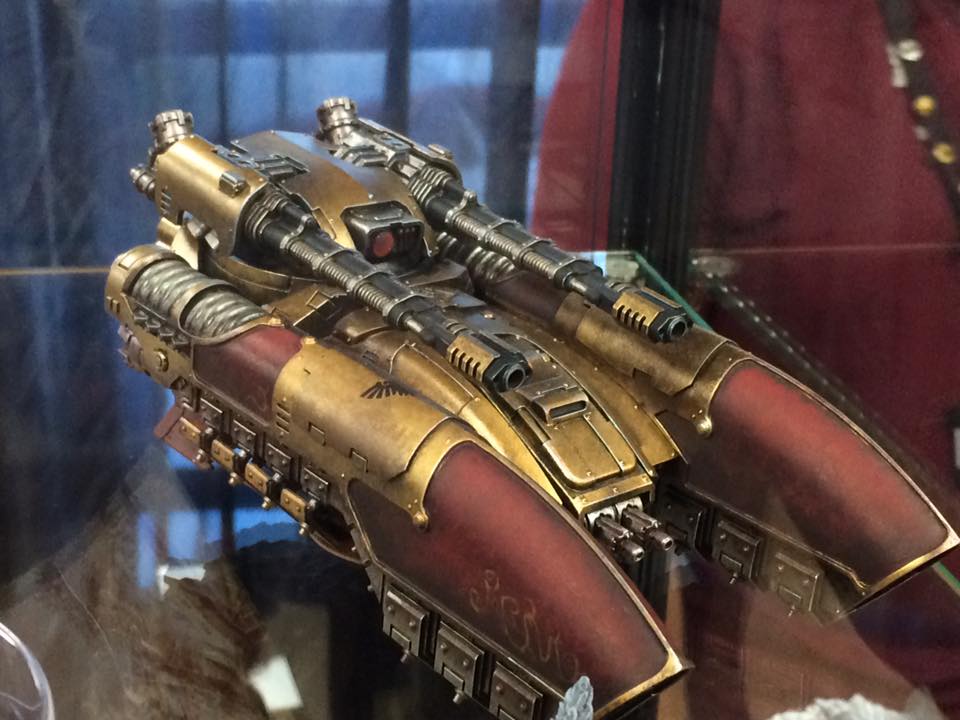 This Grav-tank looks pretty amazing fully painted up in Custodes regalia.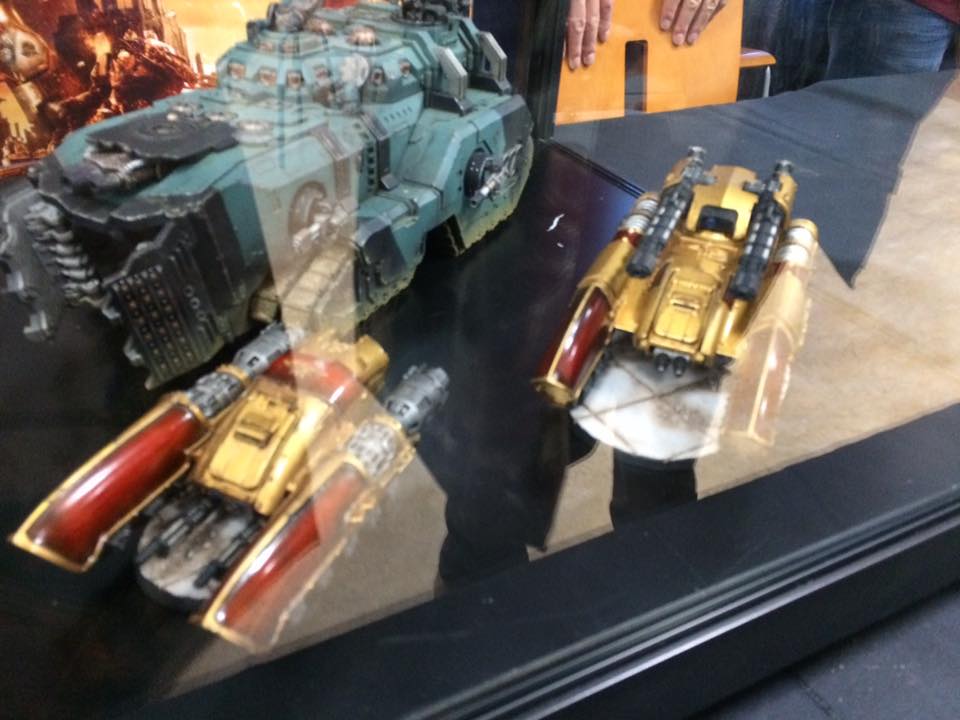 Here are both versions painted up next to a Mastadon (which is HUGE btw).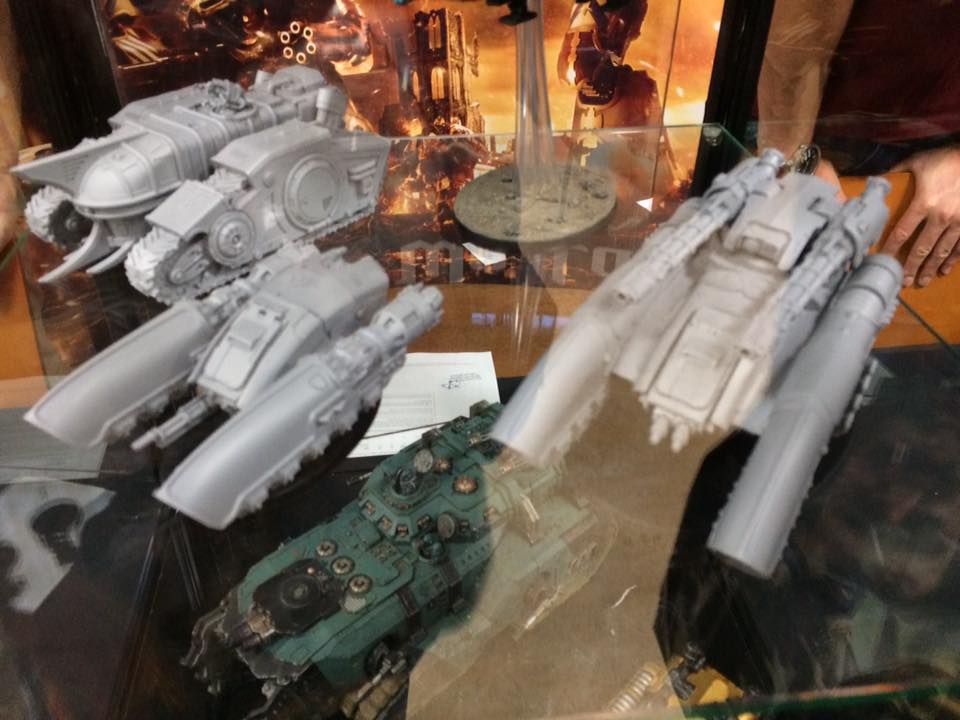 Here's a nice group shot in their resin versions so you can get a sense of scale.
And Garro has also brought us a pic of the Rules as well:
via Garro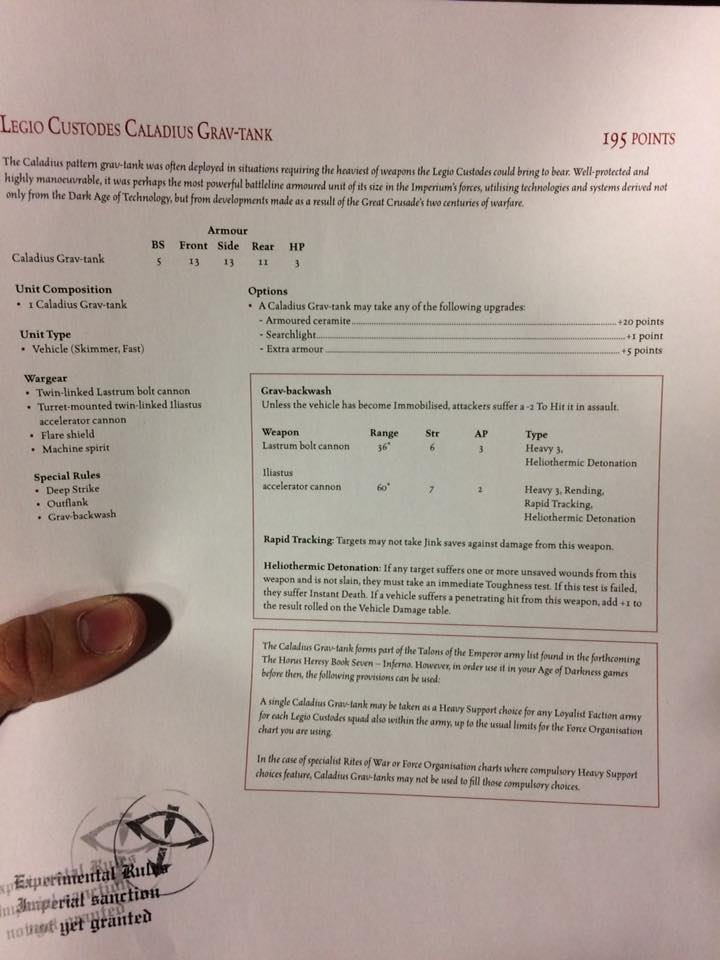 Wow! The Legio Custodes Caladius Grav-Tank is looking pretty sweet! Stay tuned for more stuff from Warhammer World Open Days!