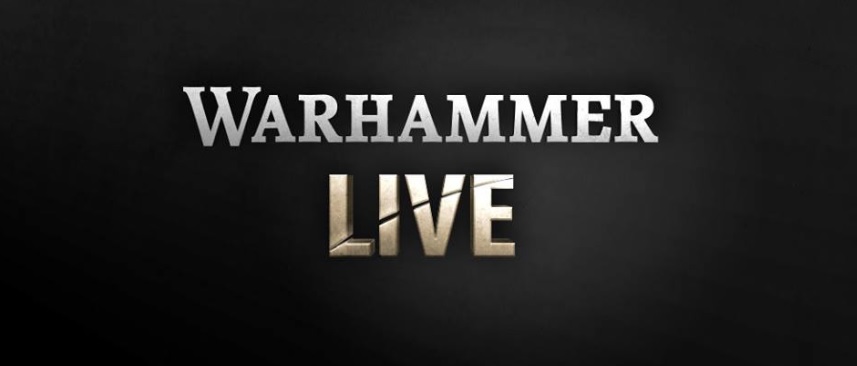 Games Workshop is going to host a new regular series starting in December – Check this out!
Details are sparse at this moment but it looks like Games Workshop is fully embracing the digital era with a new Twitch Show starting in December:
via Warhammer TV (Facebook)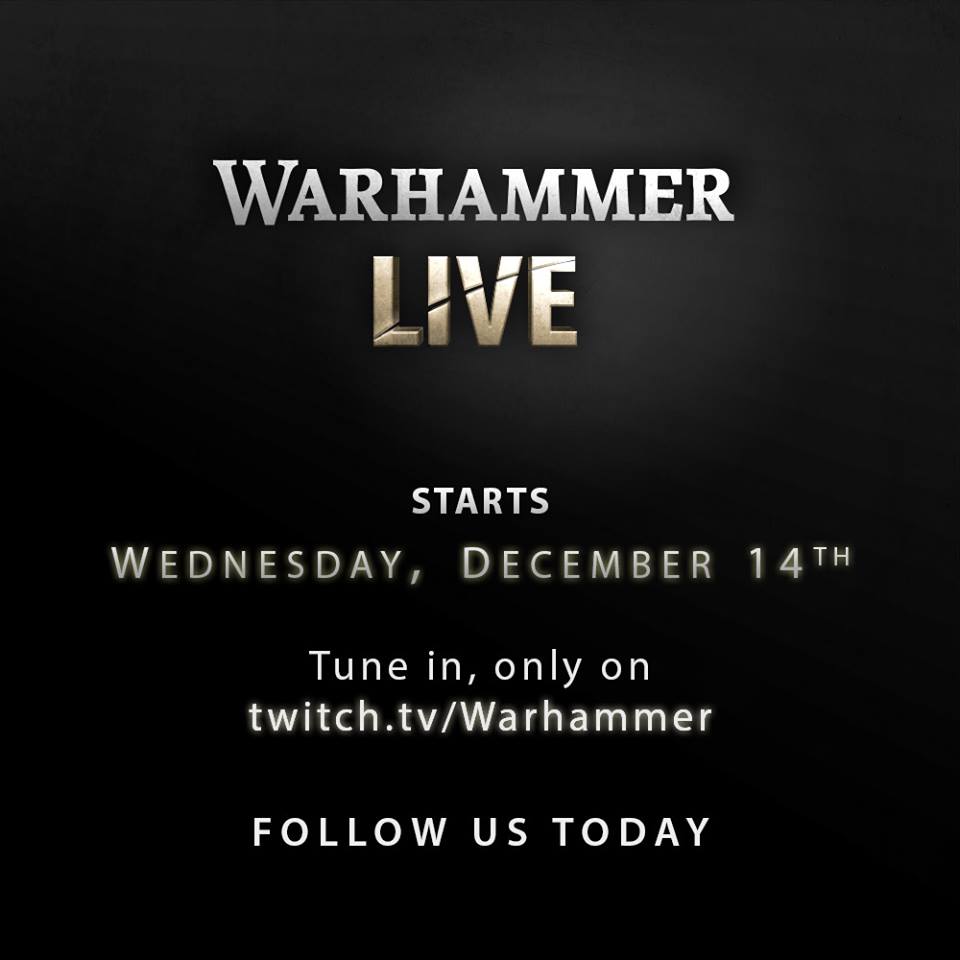 From the team that brought you:
– Live-streamed events
– Studio interviews
– Rumours, from inside a bin
– Cheesy adverts
– and Duncan!

Comes a new regular series of inspiring hobby shows: Warhammer Live
Starting in December, more news coming soon.
Follow us on Twitch now
This is a pretty big step for GW. Had you told me this time last year that they would have a regular Twitch show I probably would have laughed in your face. This is a very different Games Workshop and I must say – I like it! They have streamed live events before and the Warhammer TV team has been doing a bang-up job with all the videos and tutorials they have been putting out. I also appreciate that they don't take themselves too seriously:
It's been a really fun ride this past year watching them come up with all this new content and I'm looking forward to December 14th to find out what the heck this new show will be.
And since we are already talking about Warhammer TV don't forget they are going to be Live Streaming from the Blood & Glory Matched Play Event: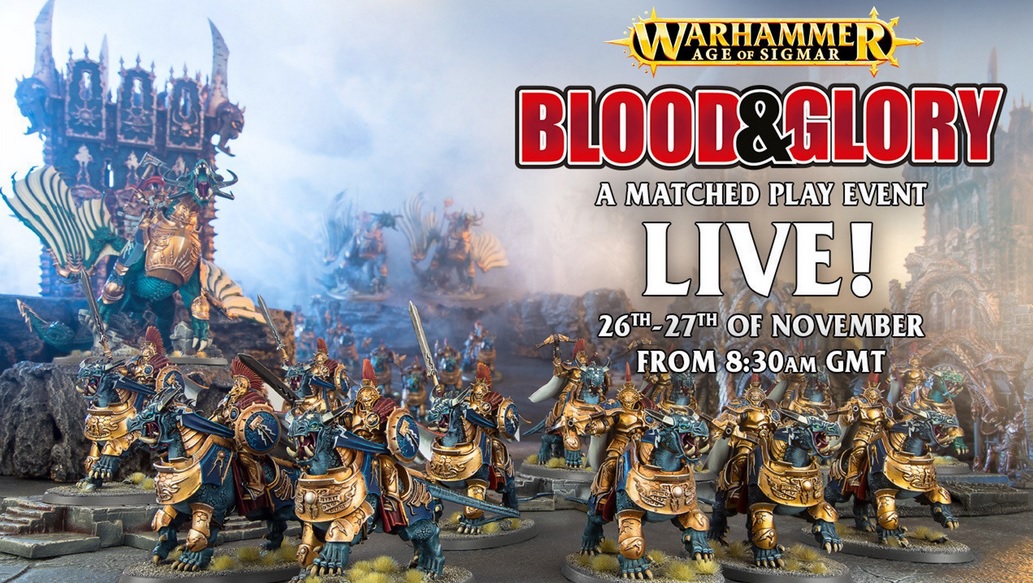 It starts bright and early so check your local time for when it's going to start. I'm definitely going to be popping in to check out how they are going to cover their first Independent event. Considering they are going to be at quite a few events this next year I'm betting this will be a good test run to see how that works out.
A regular Warhammer Twitch Show from Games Workshop? Truly we are living in a Golden Age of Gaming!