Tabletop Crowdfunding Round-Up: Nov. 18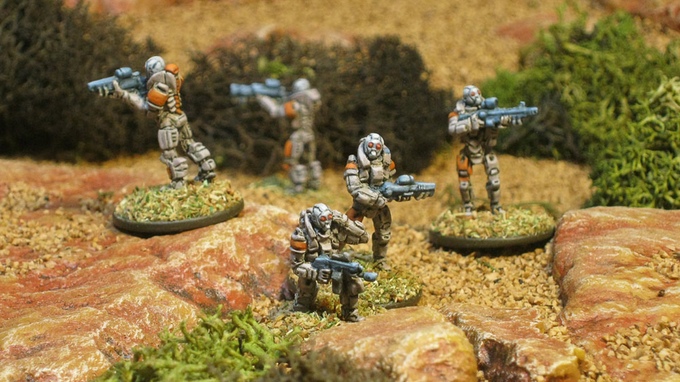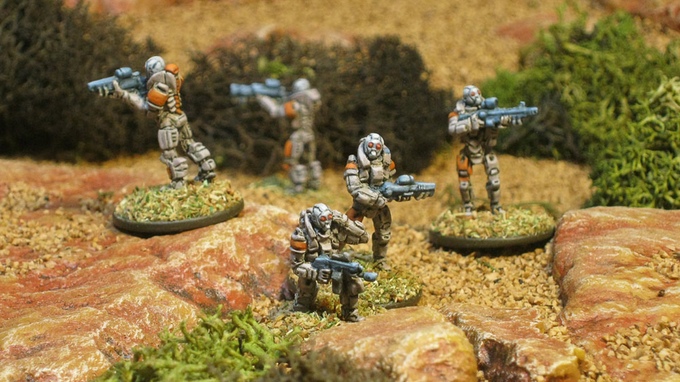 Fighting tournaments, beer brewing, and mecha animals- Come check out this week's tabletop Kickstarter highlights!
Pictured above: Sigma Event 2177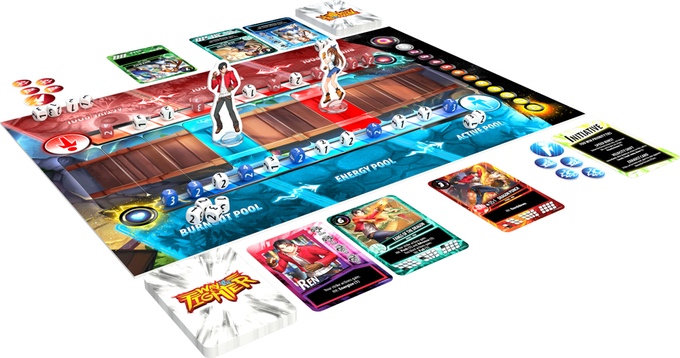 Let's start things off with Way of the Fighter, which seeks to recreate the action of an arcade-style fighting game on your tabletop using decks of cards and dice. The game involves lots of resource management and bluffing as each player tries to guess their opponent's next attack and counter it accordingly. Way of the Fighter is designed to be expandable, and your fighter's deck can be customized before battle by choosing cards from their list of possible fighting styles. The game comes in two versions, Super and Turbo, that each have five unique fighters and everything you need to start playing right away. The core boxes are $40 each, or $80 for a bundle pack. For an extra $60 you can also upgrade the cardboard standees with resin miniatures for each fighter.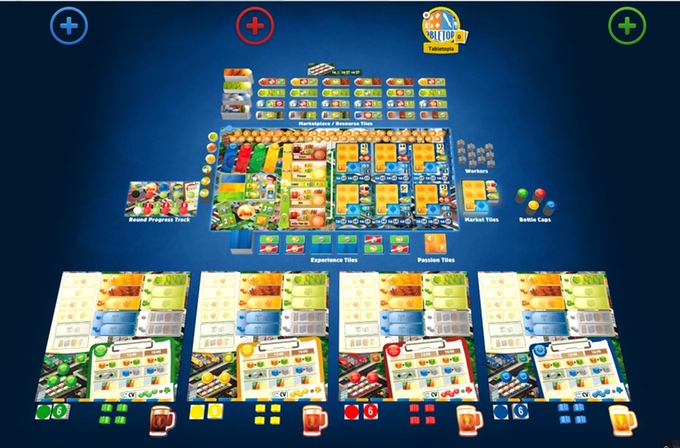 Beer Empire is a business management game where up to 4 players compete to build the most profitable brewery. Players will take turns buying resources, crafting recipes, selling their product, and reinvesting their earnings to further grow their business. You can grab your copy of Beer Empire for $30.

Edge of the Aegean is a new standalone card game for two players set in the Omen world created by Small Box Games. Set in Ancient Greece, players fight for control of cities using a mixture of conventional warriors, monsters, and blessings from the Gods of Olympus. While Edge of the Aegean is a standalone game, it reuses many of the core mechanics from the previous Omen sets, and is even fully compatible with them. You can buy the complete game for $15, or $10 if you only care about adding the new cards to your existing collection.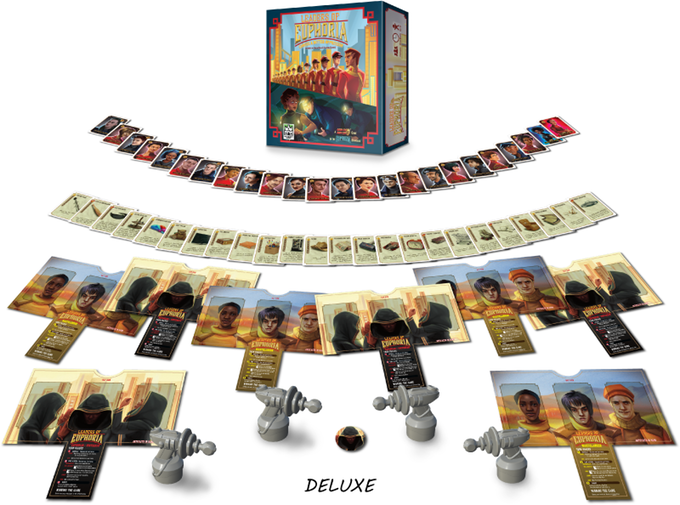 Leaders of Euphoria is a social deduction game set in a dystopian city. Players will secretly join one of two sides in an effort to gain control of the city of Euphoria. Each team must try to figure out who the enemy leader is so they can eliminate them with a giant oversized ray gun. Players are never truly eliminated though, as anyone taken out by the ray guns form a third faction trying to complicate matters for the others. The basic copy of Leaders of Euphoria is $20, but for only $10 more you can buy the deluxe version with upgraded components.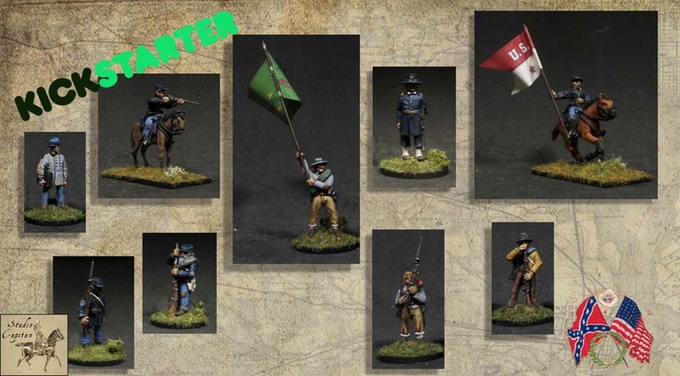 Subscribe to our newsletter!
Get Tabletop, RPG & Pop Culture news delivered directly to your inbox.
There's plenty of rule sets and miniatures out there to recreate battles from the American Civil War on your tabletop, but Comrades in Battle mixes things up by focusing on small scale squad tactics. Games can be played out with only a handful of infantry and cavalry per side, ensuring that each model is vital to your strategy. The most basic pledge level is £35/$43 and includes the rulebook, a deck of stat cards for each unit, and a small collection of 15 28mm metal miniatures to get you started.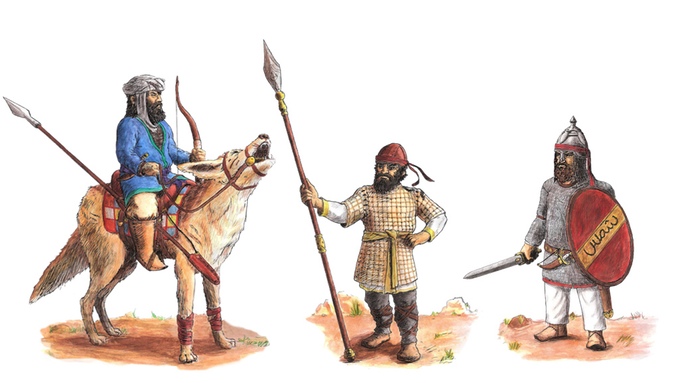 Menhir Games has returned with another campaign for their Magrieb setting. This setting and line of miniatures take stereotypical fantasy races, like elves and dwarves, and cross them with "exotic" historical regions from across the world. The goal of this campaign is to make a line of troops for 4 of the setting's major factions, with the eventual goal of turning the setting into a line of RPGs, skirmish games, and novels. Each faction set consists of 6 metal miniatures for $22. You can also get .STL files of the miniatures and some terrain if you have access to a 3D printer.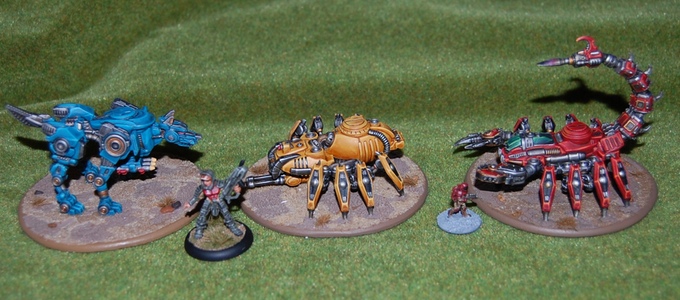 Rebel Minis is currently on Kickstarter to fund a set of animal mecha reminiscent of something you'd find in Zoids. The campaign features three mechs in wolf, scorpion, and spider flavors, with modular weapons as stretch goals. Rebel Minis hopes to expand the line in the future, and even build a game system around them. Each animech is $18, or $50 for all three. Please note that bases are NOT included.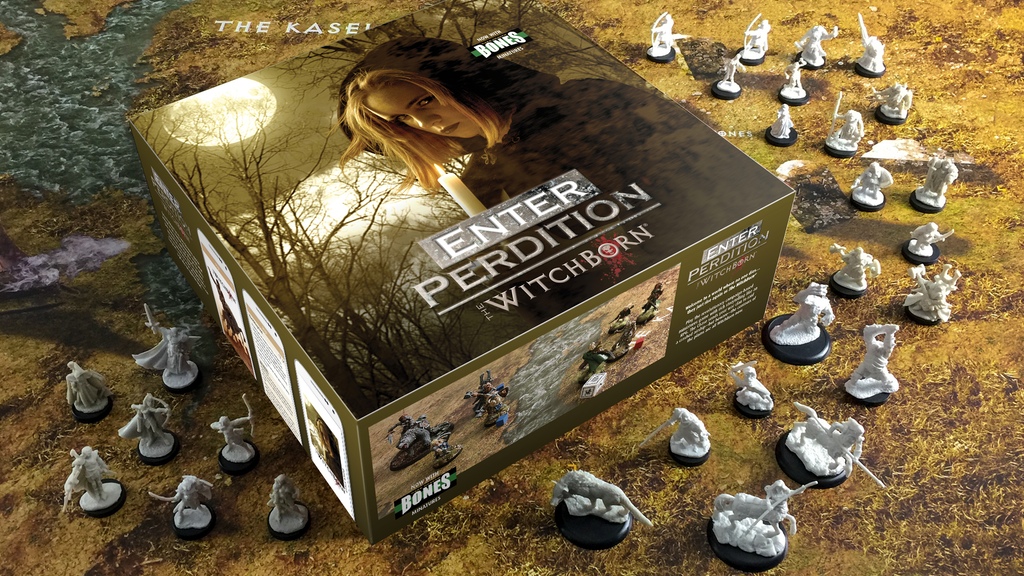 Finally we come to The WitchBorn: Enter Perdition, the latest version of the WitchBorn skirmish game rules. This skirmish miniatures game is focused on persistent campaigns and narrative missions, with a mobile app that both keeps track of data and supplies the storytelling. Between battles you'll get a chance to level up your warriors, outfit them with new gear and artifacts, and hire new models for your war clan. WitchBorn has partnered with Reaper to provide "official" miniatures from their Bones line, though you could easily use whatever you want. For $145 you get a boxed set packed with Bones miniatures and all the rules, campaign books, faction guides, templates, and tokens to get started.
Looking for More?
Check out these other campaigns:
-Which campaigns have your attention?